There's Something About Her, but There's Also Something Missing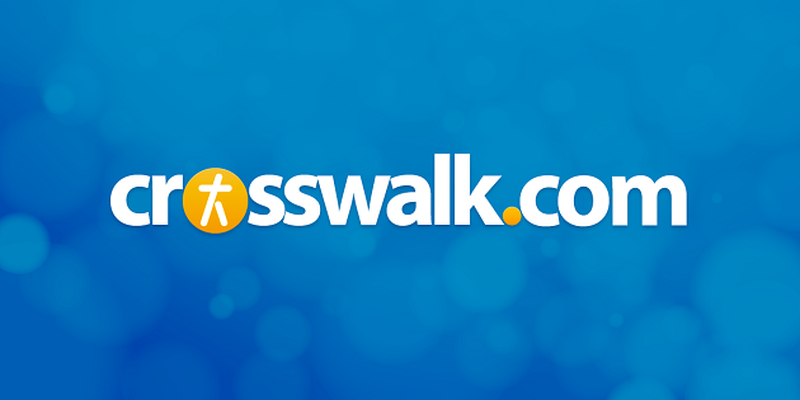 DVD Release Date: May 13, 2014
Theatrical Release Date: December 18, 2013 (limited); wider December 25
Rating: R for language, sexual content and brief graphic nudity
Genre: Drama
Run Time: 120 min.
Director: Spike Jonze
Cast: Joaquin Phoenix, Scarlett Johansson, Amy Adams, Rooney Mara, Olivia Wilde
Holiday movie season brings all types of films—another Christmas story (Black Nativity), another superhero movie (Thor: The Dark World), a Disney blockbuster (Frozen) and Oscar contenders that, whatever their other merits, have been widely remarked upon for their debauchery (Wolf of Wall Street) and scenes of graphic violence (12 Years a Slave). Where are the films for adults that concentrate on matters of the heart? Sure, we have Saving Mr. Banks and Nebraska, but those stories are more about professional and parent/child relationships than about romance and affection.
Could it be that the most acclaimed movie of 2013 about human love and relationships is a story about a man's relationship with… an operating system?
Maybe so, and that's both good and bad. If you were hoping for a genuine, affecting love story between two flesh-and-blood individuals, you're out of luck. This year, the mainstream holiday release that best unpacks the innermost mysteries of human connectivity is about the feelings of one Theodore Twombly for something that mimics flesh and blood. Twombly (Joaquin Phoenix, The Master) is a writer-for-hire who pens deeply personal correspondence for others via BeautifulHandwrittenLetters.com. But the object of his own affection is nothing more than bits and bytes of data, given voice (in a compelling performance) by Scarlett Johansson (Don Jon).
Her, from writer/director Spike Jonze, is a thoughtful, engaging look at one man's inability to connect with real women the way he does with an entity that seems to understand him in ways an actual person cannot. But the film includes explicit content that merits caution. Her is at times warm, but it's also blunt in depicting a relationship that, even though it involves only one human being, starts off as erotically charged (phone sex takes place quickly, and is audibly explicit) before settling into familiarity and then cooling.
Theodore spends his not-too-distant-future days penning heartfelt letters for clients that pay his company to write deeply emotional correspondence. Although his work days are filled with emotional outpouring, his time at home is much more emotionally stunted. The only thing standing between him and a divorce is his inability to sit down with his wife (Rooney Mara, Ain't Them Bodies Saints) to sign the papers.
Alone, Theodore plays virtual games and looks at online profiles of potential partners. Soon he's having a conversation with a newly purchased operating system (OS) that goes by the name Samantha (voice of Johansson). "I can't believe I'm having this conversation with my computer," Theodore says, recognizing the strangeness of communicating with Samantha. But the interaction makes Theodore feel alive, and that's preferable to the rest of his existence.
He does try to get out into the real world, but a blind date ends badly when Theodore can't commit to calling the woman (Olivia Wilde, Butter) he's just kissed. "You're a really creepy dude," she tells him. It's an indictment that Theodore can't dismiss. He confesses that although he had hoped to sleep with the woman, doing so probably wouldn't have "filled this tiny little hole in my heart." He worries aloud that "maybe I've felt everything I'm going to feel."
It's a moment of palpable human emotion (in this case, fear) that resonates early in Her. But one's engagement with - and tolerance of - the film will depend on one's tolerance for contemporary Hollywood romances in which characters meet, feel an attraction and quickly consummate their relationship. Such relationship arcs are the stock-in-trade of Hollywood romantic comedies, but is such a relationship arc something you emulate in your own life? Is it a model for how humans should pursue healthy relationships? If you answer no, then the story of Her won't sit too easily with you.
That it nevertheless succeeds in making us feel as though we're witnessing an actual relationship between two people rather than between a man and an OS—whether or not we condone the characters' behavior—is an entirely separate measure of the film's success. Her dares to go deeper than most romantic comedies, with Theodore questioning his developing feelings for Samantha and his urge to share his life with someone, or something. About his marriage, Theodore comments that "something felt so right about sharing your life together," and he admits that he still finds himself "having conversations with her [his wife], defending myself."
Theodore's longing for romantic commitment raises intriguing possibilities about his relationship to another female character in Her—Theodore's college friend Amy (Amy Adams, Man of Steel), who also works with computers and has some sympathy for Theodore's plight. But their connectedness extends only as far as their shared interest in technology and failed relationships.
Yet it's Amy who utters the film's most memorable line: "We are only here briefly. And while we're here, I want to allow myself joy." The question is what that joy might constitute, and how, or whether, it might extend beyond human interaction.
Jonze has made a career of directing well-reviewed films that explore the headspace of human identity (Being John Malkovich) and creativity (Adaptation), both written by Charlie Kaufmann. Jonze's last film was an adaptation of Maurice Sendak's Where the Wild Things Are. Her represents Jonze's first stab at directing his own script, and it's often a confident, assured piece of work that marks Jonze as a deft writer of human emotions. But Her plays out more as an interesting discussion of those emotions than it does as a heartfelt experience. It stimulates our mind more than it stirs our souls or pulls our heartstrings.
More importantly, Her doesn't stir our spirit. Like so many other films that are wrongly heralded as unlocking the key to human connectedness and fulfillment, Jonze's film does not address the most glaring deficiency in Theodore's life—a lack of spirituality. What holds Her back from being a great film rather than an intriguing, sometimes clever one, is its failure to wrestle with Augustine's well known words: "You have made us for yourself, O Lord, and our heart is restless until it rests in you." For all its insights into human love, Her misses the most vital part of existence, leaving a curious note of dissatisfaction when it's over, despite strong performances and a thoughtful (for the most part) script. It's a rare example of a superior film that leaves viewers feeling a little more dispirited leaving the theater than when they entered it.
CAUTIONS (may contain spoilers):
Language/Profanity: We hear Theodore reading something he's written, which includes the words "lying naked beside you"; photos of nude, pregnant women; a woman is shown with Theodore in bed; screen names include "sexy kitten"; images of breasts being caressed; sounds of sex; discussion of Internet porn; multiple uses of foul language, including the f-word; "b-tch"; "d-ck"; "bulls--t"
Drinking/Smoking: Theodore gets drunk on a date
Sex/Nudity: Kissing; Theodore wants to have sex with his date, and she calls him creepy; phone sex; an illustration of anal sex; Theodore's operating system offers him a human surrogate sexual partner
Violence/Crime: none
Religion/Morals/Marriage: Theodore is separated, preparing to sign divorce papers
Questions? Comments? Contact the writer at crosswalkchristian@hotmail.com.
Publication date: December 25, 2013