Hereafter is a Hollow Examination of Life and Death
Christa Banister

Crosswalk.com Contributing Writer

2010

22 Oct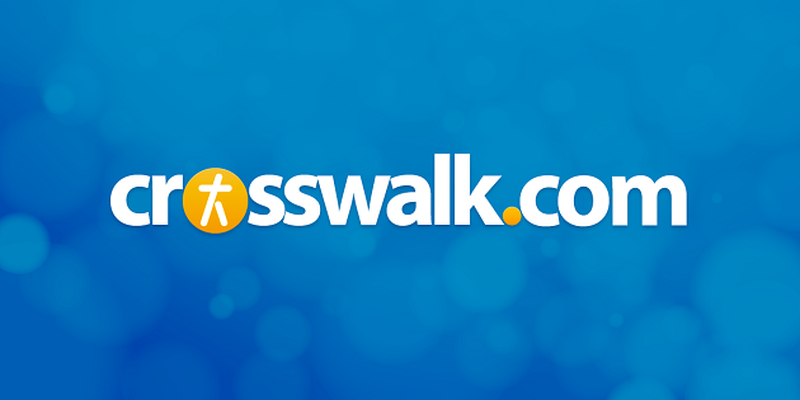 DVD Release Date: March 15, 2011
Theatrical Release Date: October 22, 2010
Rating: PG-13 (for mature thematic elements including disaster and accident images, and for brief strong language)
Run Time: 129 min.
Director: Clint Eastwood
Actors: Matt Damon, Cécile De France, Richard Kind, Jay Mohr, Frankie McLaren, George McLaren, Bryce Dallas Howard, Thierry Neuvic

While celebrated director Clint Eastwood certainly has a knack for choosing compelling thematic hooks for his films, Hereafter, like last year's plodding, passion-starved Invictus, is simply too hollow, hokey and one-sided to make any sort of lasting impact.

No doubt, Eastwood is in a contemplative, what-does-it-all-mean mood, which isn't all that surprising considering he recently celebrated his 80th birthday. But for someone with such a strong point of view in previous outings, Hereafter feels like one giant missed opportunity. While it's certainly pleasing enough to the eye and the film's understated score is lovely accompaniment, it's the matters of the heart and soul where the movie falls desperately short.

Instead, the flick quietly makes a case for the existence of an afterlife by telling the stories of three characters with a common connection, namely how brushes with death have made it difficult to cope with real life.

With one of the most harrowing scenes of Eastwood's storied career, the movie gets off to a promising start. While a popular political journalist named Marie LeLay (Cécile De France) is leisurely shopping for gifts for her boyfriend's kids in a quaint seaside town in Southern Asia, her idyllic surroundings soon transform into a giant, swirling wall of water racing toward her (and her fellow vacationers) at a breakneck pace.

Hoping to escape death by simply running away from her watery foe, one can't help but share the sense of dread as the tsunami eventually swallows her up. Then when Marie hits her head on a random object, she sees the proverbial white light that everyone associates with dying, and before long, there are shadowy, weightless figures and a sense of profound calm.

Only minutes later, we discover that Marie isn't really dead at all. She's actually one of the few who miraculously survived the deadly storm, and before long, she returns to her native Paris with a new sense of priorities. Instead of being consumed by the hot-button issues of the moment, the very hallmark of her successful journalism career, all Marie can think about are those images she saw while floating in the water—much to her boyfriend's (the only afterlife naysayer in the whole film, mind you) chagrin.

Meanwhile in San Francisco, we're introduced to George Lonegan (Matt Damon), a construction worker who's struggling with a supernatural gift he repeatedly says is a curse. See, after the infection he had as a kid that led to brain surgery, (it's a long, drawn-out explanation that doesn't make a twitch of sense) George now has the ability to communicate with the dead, something his brother Billy (Jay Mohr) thinks he should be taking advantage of—monetarily, of course.

But all George wants is a normal life, free from the burden of knowing people's dark secrets, hurts and regrets. So he does the 9-to-5 gig, listens to his favorite author, Charles Dickens, on tape before bed and eventually enrolls in an Italian cooking class where things get increasingly more interesting (and complicated) when he starts bonding with Melanie (Bryce Dallas Howard) who's just moved to town.

Finally, in the land of Dickens, London, England, the place where two sad-eyed twin boys (George and Frankie McLauren) live with a drug-addicted mother, tragedy is about to strike again when one of the brothers is struck and killed by an oncoming truck when crossing the street. Not sure how he'll survive without his brother, Marcus looks for answers on the Internet, hoping to reconnect with his dearly departed kin.

Much like Babel, Crash and even lighter romantic fare like Love Actually and Valentine's Day, these seemingly random storylines all neatly converge in ways that drastically stretch the bounds of believability. Worse yet, these "encounters with the dead" (yes, the evils of downsizing eventually changes George's mind about his "curse") don't ever provide any particular insights into eternity, only the temporal matters of this world.

Sure, apologies are exchanged for the pain the deceased caused the living, and the hurting are encouraged to move on with their lives in true Hallmark card fashion. But in the end, there's still nothing—and no One—to believe in, no greater cause for living except to enjoy the journey as pain-free as possible.

Sadly, Hereafter is just is never all that interested in the bigger picture, something the sad excuse for an ending (really, it should go down in history as one of the worst) only seems to underscore. There's little mention of God, except at a funeral service, and for all the talk of near-death experiences, there's no sense of urgency about living purposefully or wondering why tragedies like the tsunami happen in the first place.

Truth be told, there's plenty of curiosity about the hereafter in Hereafter, but no further investigation to what it actually entails or how it impacts our lives on Planet Earth. Even the wrong conclusion would have been more satisfying fodder for further discussion than what's offered here, which is, well, practically nothing substantive at all.

CAUTIONS:
Drugs/Alcohol: Jason and Marcus's mother struggles with drug and alcohol addiction. Wine and beer are often consumed with meals.

Language/Profanity: One single f-bomb, plus instances where "freakin'" stands in for it.

Sex/Nudity: Marie is shown in her bra and panties once. She also is sleeping with a man who's not her husband, although aside from waking up together and the exchange of kisses, nothing is shown. It's implied that Melanie was sexually abused by her own father.

Violence: A tsunami rips through and claims the lives of several townspeople (some are shown drowning). Three bombs go off in a tube stop in London, which leads to multiple fatalities. A boy is ran over by a car while trying to escape from bullies (his bloodied body is shown briefly).

Religion: When Marcus googles "communicating with the dead" after his brother passes away, one video clips says that believing in Jesus will give you comfort. At Jason's funeral, the pastor says that he's in heaven and that where we end up after death is commiserate with our conduct on earth. A scientist claims she was an atheist until she saw proof of an afterlife because of the similar testimonies of patients who experienced near-death visions. Marie's boyfriend (Thierry Neuvic) doesn't believe in God, rather he says it's just "lights out" when somebody dies.
Christa Banister is a full-time freelancer writer, specializing in music, movies and books-related reviews and interviews and is the author of two novels, Around the World in 80 Dates and Blessed Are the Meddlers. Based in Dallas, Texas, she also weighs in on various aspects of pop culture on her personal blog.
For more information, including her upcoming book signings and sample chapters of her novels, check out her Website.