Hilarious "Hoodwinked" Clever Fairy Tale Retelling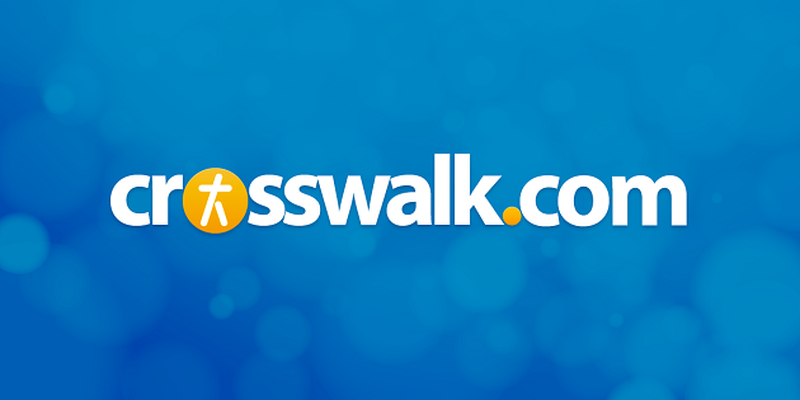 Release Date: January 13, 2006 (wide)
Rating: PG for some mild action and thematic elements
Genre: Animation/Family Comedy
Run Time: 80 min.
Director: Cory Edwards
Actors: The voice talents of Anne Hathaway, Glenn Close, Patrick Warburton, James Belushi, Andy Dick, David Ogden Stiers, Anthony Anderson, Xzibit, Chazz Palminteri, Cory Edwards, Todd Edwards, Benjy Gaither, Tye Edwards, Joshua J. Green, and Ken Marino.
It is a rare movie that is truly funny for both kids and their parents. Yet the comical "Hoodwinked" is a surprisingly hysterical offering after a year of underwhelming computer animated films. "Hoodwinked," a contemporary CGI retelling of the classic fairy tale Little Red Riding Hood, provides a clever bit of comic storytelling while steering clear of the innuendo or crudity common in even children's movies these days.
The movie begins with the story we are all familiar with. Red Riding Hood (Anne Hathaway) shows up at Granny's (Glenn Close) house with a basket of goodies. Only it's not Granny she finds but a wolf (Patrick Warburton) dressed up as Granny. Tied up Granny suddenly emerges from a nearby closet while an axe-swinging woodsman (James Belushi) crashes into the house. Yet all is not as it seems. Soon the police show up and sit everyone down to tell their individual stories.
Under interrogation by Detective Nicky Flippers (David Ogden Stiers), the four suspects tell their individual stories. Red is a karate kicking delivery girl who longs for a more meaningful life. The wolf, we discover is an undercover reporter looking to uncover a "goody bandit" plaguing the forest's bakers. Granny, famous for her scrumptious goodies, secretly enjoys extreme sports like base jumping, snow boarding and surfing. Our heroic woodsman is really a bumbling out of work actor.
The film is at its strongest in the beginning as we see what is essentially the same story, from four different perspectives. During these flashbacks we learn that a mysterious goody bandit is stealing recipes of local bakers and one by one putting them out of business. Police suspect that the incident under investigation is somehow related and one or more of the suspects involved. But the plot is really less important than the zany antics and adventures of our four protagonists and the rest of the colorful cast. Much like a Quentin Tarantino movie, we see how their paths cross and re-cross leading them to that fateful moment at Granny's house.
"Hoodwinked" certainly owes much to other CGI films of recent years. One character, a hyperactive squirrel, will undoubtedly remind viewers of the Skrat from "Ice Age." Because the film spoofs a fairy tale, it will likely be compared to the "Shrek" movies. Yet "Hoodwinked" avoids the sarcastic tone of "Shrek," opting more for general silliness to find laughs. In this way it feels more reminiscent of the "Fractured Fairy Tales" shorts from the old "Rocky and Bullwinkle Show" than "Shrek." Many parents will appreciate that "Hoodwinked" also avoids "Shrek's" gross-out humor and innuendo.
Yet "Hoodwinked" lacks "Shrek's" more even pacing and plot. After the first act of the film, establishing our characters and their backstory, we are treated to an awkward scene, Little Mermaid-like, where Red sings a heartfelt song dreaming about how her life isn't what it could be. In a Disney movie this interlude would be more understandable; here it's out of place and only sidetracks. The second half of the movie, resolving the forest calamity, is slow to pick-up the pace, but eventually gets back to the humorous craziness.
Many will find the animation technically deficient in the wake of the last few Pixar films. The original, genre spanning (soundtrack from bluegrass to rap) is sometimes fun, sometimes absurd. In the end, kids won't care about the weak plot and flaws, but will go along with the jokes. Adults will appreciate that the jokes are not completely stupid; the "story behind the story" fun works for the most part. Sometimes a movie is just watchable good fun if you don't think about it too deeply. Harmless "Hoodwinked" is one of that kind.
AUDIENCE: All ages
CAUTIONS:
Drugs/Alcohol: None.
Language/Profanity: Minced oaths only: one character proclaims "as God is my witness," others say things like "what the schnitzel."
Sex/Nudity: None
Violence: Some rather silly slapstick martial arts action and chase scenes. Bad guys use explosives. Red, presumably a child, is several times in peril.