"Hitch" Humorously Bridges Gap Between the Sexes
Annabelle Robertson

Entertainment Critic

2005

11 Feb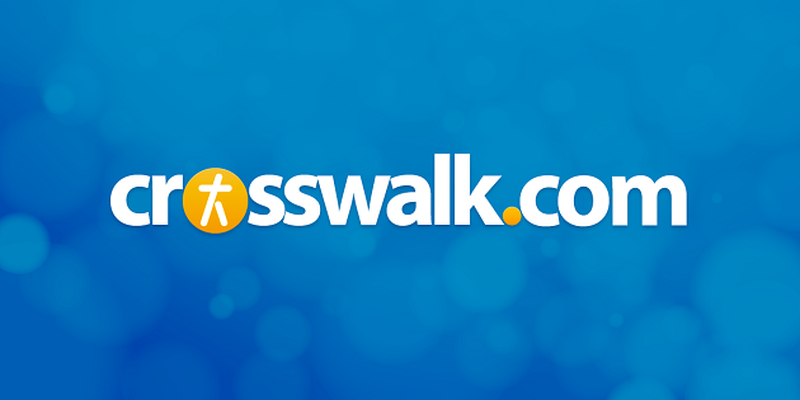 Release Date: February 11, 2005
Rating: PG-13 (for language and some strong sexual references)
Genre: Comedy/Romance
Run Time: 115 min.
Director: Andy Tennant
Actors: Will Smith, Eva Mendes, Kevin James, Amber Valletta, Julie Ann Emery, Robinne Lee, Nathan Lee Graham
Oh, if only there was a "date doctor" for every man. I'm quite sure we'd all be hitched.
Alex 'Hitch' Hitchens (Will Smith, "I, Robot," "Shark Tale") is the man men need. A top-level "date consultant," he teaches men how to get the woman of their dreams. It really isn't that hard, Hitch says, but for most men, it does involve change. Great change. As in, total makeover. "You is a fluid concept," Hitch says, for the uninitiated.
Although Hitch himself is unburdened by any relationship (he got burned in college and won't let that happen again), he really and truly believes in love. In fact, he refuses to work with seducers. Hitch is helping men get married, for the most part – and he has dozens of wedding invitations to prove it. His latest project is one Albert Brennaman (Kevin James, TV's "King of Queens"), who's madly in love with Allegra Cole (supermodel-actress Amber Valletta, "Raising Helen"). Allegra is a gorgeous heiress, while Albert is just one of Allegra's many accountants – and a very overweight, insecure one, at that. But it isn't long before the couple is dating, with a little help from the date doctor.
Hitch isn't immune to women's charms, of course, even if he can read their signals like the latest bestseller. So when he meets Sara Meles (Eva Mendes, "Training Day," "Stuck on You"), the gossip columnist at a national tabloid, he's definitely interested. But Sara has seen and covered so many breakups, affairs and scandals that she's completely turned off to men. However, when Hitch turns his attention on her, she can't help but respond. Then, in typical romantic-comedy fashion, she discovers that he isn't who he says he is (or, in this case, that he is who he didn't say he was). For Sara, that means revenge. And it doesn't hurt that her plan will also mean the biggest tabloid story of the year.
Director Andy Tenant is no stranger to romance, having directed such hits as "Sweet Home Alabama," "Anna and the King" and "Ever After," and his expertise is on full display here. Rather than opting for traditional (read: boring) New York City locations, he instead gives us fresh scenes, like a jet-ski outing on the Hudson, Ellis Island and the Fish Market. He's also handed roles to both Mendes and James that truly showcase their talents, and which will no doubt lead to significant parts. Both absolutely deserve it.
Mendes' character isn't wildly original, but she handles it well, giving us just enough spunk to respect her while still feeling sorry for her – even as she destroys the men she believes wronged her. Despite fairly minor credits (like "factory worker" in "50 First Dates"), James makes great use of his sitcom background. In fact, while there's plenty of chemistry between Smith and Mendes, there's maybe even more between Smith and James – who play off of each other's opposing characters. As clichéd as it could have been, I couldn't help but laugh when Smith teaches James how to control his dancing (which he believes is just fabulous). And I really and truly cringed as Smith explained to James how to recognize when a woman wants to be kissed – which means going 90 percent of the way, then waiting for her to do the rest. Very, very funny.

Smith is at the top of his game, especially when he gives advice about the strange quirks that comprise the female way of thinking. "In case you didn't go to high school," he explains, "hitting [meaning, when a woman playfully hits a man] is a good thing." The funniest scene, which may also have been the shortest, is when he writes the word "Listen" (meaning, to women) on the blackboard. He underlines it several times and has the guys repeat it over and over, like a mantra. So it is true. Men don't listen. And here I thought I was going crazy.
Kevin Bisch's script – his first – is a witty one, with some great one-liners. It doesn't do anything wild with the romantic comedy genre, which follows the typical plot arc of girl meets boy, girl loses boy, girl and boy live happily ever after. But, after all, it is Valentines' Day, and that's what this kind of film is created for. It's definitely adult humor, but unlike many films, "Hitch" manages to bridge the gap between men and women and will make both laugh. Whether they're experienced or have no game at all, men will definitely recognize themselves. And women will recognize all the men they've dated.
So take your loved one and enjoy the joke about the crazy mating game we all play, as we tackle the increasingly difficult task of getting hitched.

AUDIENCE: Adults only
OBJECTIONABLE CONTENT:
Drugs/Alcohol Content: Several scenes in bars/restaurants where characters drink, with background smoking; wedding scene with champagne toast.
Language/Profanity: About a dozen obscenities (including one f- and one rude gesture) and half a dozen mostly mild profanities.
Sexual Content/Nudity: Brief shot of couple in bed; men appear interested in women in bar (including a married man, but he refuses to them) and send over drinks, try pick-up lines, etc.; woman states that she hasn't been "ridden in weeks;" another woman states that she hasn't "gotten laid in a year;" male character refers to a "titty bar;" another talks about "banging her" (but is soundly rebuked by main character).
Violence: Physical humor where men wrestle on floor and on massage table, man breaks vase and falls to floor then slips on marbles; man jumps on/falls off car.