Hitchcock Lacks Little (Except His Famed Visual Style)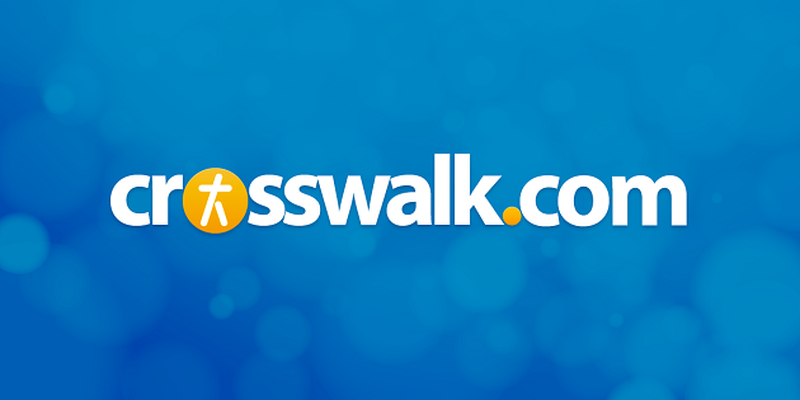 DVD Release Date: March 12, 2013
Theatrical Release Date: November 23, 2012
Rating: PG-13 (for some violent images, sexual content, language, and thematic material)
Genre: Action
Run Time: 92 min
Director: Sacha Gervasi
Cast: Anthony Hopkins, Helen Mirren, Scarlett Johansson, Jessica Biel, Michael Stuhlbarg, James D'Arcy, Ralph Macchio, Toni Collette
Hitchcock, a new biopic of the famed Master of Suspense, zeroes in on a particular time in Alfred Hitchcock's life: his biggest career gamble, the making of Psycho (for which, if you've never seen it, this movie would be a huge spoiler). The end result is more entertaining than biographically revealing, but that's likely the kind of tribute Hitch would prefer.
Often, with box office success comes either artistic stagnation (the artist's fault) or artistic strangulation (the studio's fault). By 1960, after a string of classics including Rear Window and Vertigo, this legend-in-his-own-time was suffering from the latter. He wanted to explore darker territories while studio chiefs kept whining "Why can't you just give us another North By Northwest?"
Hitchcock's ambitions finally met their hopes in the little-known thriller novel "Psycho," a fictionalization of actual events. The more sadistic elements sparked Hitchcock, but made it a non-starter for studios. We know how this story ends, but seeing the risks Hitchcock took to get there – including a test of his own marriage – are what make this chapter of his life the best from which to explore the man.
The title, interestingly enough, is applicable to more than one person. This movie is not just an exploration of Alfred but also his wife, Alma. Their partnership was as much professional as personal. Alma – an assistant director, screenwriter, and editor in her own right – was Alfred's first confidant, best barometer, and at times the more skilled artist. She made aesthetic choices that have become classic despite them being initially rejected by the auteur himself. Hitchcock publicly stated over the years the importance of her role in his work, but this film finally gives Alma her due in a way history never fully has.
Along with the strength of their partnership we see a jealous tension. There was Alfred's paranoia over her affections for other artists (one man in particular) who would seek her collaboration. Alma, in turn, couldn't help but judge herself against Alfred's female leads (the blondes in particular) and his not-so-subtle fetishizing of them. The difference between the two is that the basis for Alfred's fears were imagined but Alma's were real, a fact brought home in the film's most riveting moment in which Alma calls out Alfred on this disparity.
Beyond this relationship, the other filter through which the film attempts to really get at Hitchcock is through Psycho itself. Connecting many of Norman Bates's proclivities to Hitchcock's own demons (via Hitch's hallucinations of real-life Bates inspiration Ed Gein) feels credible, but the screenplay ultimately strains under too many direct correlations between the material and the man. Such on-the-nose Freudian reductionism is at times an oversimplification rather than a revelation. It's certainly not without merit but all feels just a little too perfect.
The other underachieving element here is the visual style, or, more accurately, the lack thereof. For a film about arguably the medium's greatest visual stylist, that's a big lazy blunder. Fault lies at the feet of first-time dramatic director Sacha Gervasi whose sole previous effort was the rock-and-roll documentary Anvil: The Story of Anvil. Gervasi is better at narrative and timing than tone; story seems to be his singular focus.
Given Gervasi's fairly pedestrian approach, that there still exists such a compelling experience both comic and dramatic can be credited to the leads, Oscar-winners Anthony Hopkins and Helen Mirren. As Hitchcock, Hopkins (Thor) gives much more than an eerily spot-on affectation; his Hitchcock is multi-dimensional, not only in his giddy joy of the macabre but also in how he thinks and what he struggles with. A moment when Hitch chokes-up recalling his early career's passion and freedom may alone land Hopkins an Oscar nomination. Even under a mountain of makeup and prosthetics, a depth of complex humanity shows through.
Mirren (Red) is equal to Hopkins, making Alma's strengths formidable while still revealing her tenderness and vulnerability. Scarlett Johansson (We Bought a Zoo) provides a particularly interesting take on Psycho star Janet Leigh, showing a smart woman who's not oblivious to Hitchcock's leering gazes yet still respects – and even appreciates – him as both a man and artist. She sees him in the way Alma does. As the tenacious but level-headed agent Lew Wasserman, Michael Stuhlbarg (Hugo) is the other supporting standout. Wasserman's ingenuity empowered Hitchcock to independently finance Psycho, a feat that proved a telling prologue for a man who would become the head of Universal and considered the smartest studio head of his time (a record which included mentoring Hitchcock acolyte Steven Spielberg).
To suggest (as this film does) that everything you need to know about Alfred Hitchcock can be found in the frames of Psycho is certainly too convenient to be true. The redeeming quality, though, is that it doesn't make that connection insincerely. Rather, it's a genuine attempt to humanize an icon. It may not tell us things we didn't already intuit, but it reminds us why we loved (still do) Hitchcock and his films.
To whatever extent Hitchcock stretches the truth, it does so in a reverent way, while never forgetting to entertain first. I have a hunch Alfred would approve, and maybe even be a little mad for never having done this himself.
CAUTIONS:
Drugs/Alcohol Content: A few instances of wine consumption and cigar/cigarette smoking.
Language/Profanity: Three mild obscenitiies, two uses of the Lord's name in vain, a derogatory term for a homosexual accompanied by a suggestive hand gesture.
Sexual Content/Nudity: A woman in a bra. A "peeping Tom" moment, woman takes off bra (no nudity). Man and woman in bed together, half-undressed. Man and woman half-undressed, passionately kissing. A few mild sexual innuendos/flirtations. A few verbal references to breasts and sex.
Violence/Other: Man hit over head with shovel, killed. Man lays next to a dead woman. Pictures of a cut corpse. Woman's dead body in a bathtub. Restaging of Psycho's violent shower scene (though not visually graphic). Discussions of topics such as murder, rape, necrophilia.
Publication date: November 30, 2012