For Reese and the Rom-Com, It's Hard to Get All the Way Home Again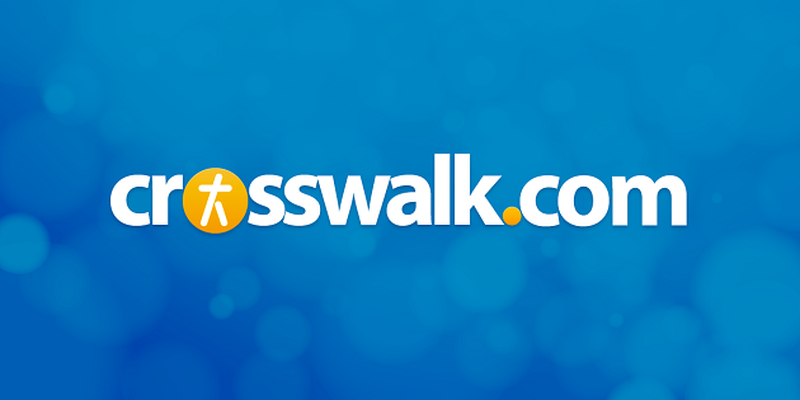 A valiant attempt to revive the rom-com, Home Again can't quite seal the deal. With a few good laughs and moderately enjoyable awww moments, Reese Witherspoon's impeccable acting saves this movie from being completely forgettable. 3 out of 5.
 
Synopsis
On her birthday, Alice (Witherspoon) always goes a little crazy. It's like her own personal New Year's Eve. This year, the big 4-0, she's in a different place in her life. Recently separated, she's juggling single parenthood and finding out that she doesn't have it all together. But with the kids staying the night at her mother's house, Alice is free to enjoy drinks with two girlfriends. Before long, she meets Harry (Pico Alexander), a 27-year-old aspiring director, and his filmmaking colleagues - George (Jon Rudnitsky) writes, and Teddy (Nat Wolff) acts. All three are broke and in need of a place to live. The night progresses and the drinks keep flowing; before long the whole group drunkenly crashes at Alice's house (Harry and Alice have, ahem, hit it off). The next morning, Alice's mother, former actress Lillian Stewart (Candice Bergen) is completely charmed by the filmmaking trio. That's when she has an idea. These guys need a place to live. Alice has a guest house. Why don't they stay with her?
 
What Works?
Reese Witherspoon's acting is flawless, though the film may not be. Her over-dramatic sobbing in the opening scene is adorably reminiscent of a just-dumped Elle Woods in Legally Blonde; it reminds audiences of why we've loved Reese for decades. Harry, George and Teddy's affinity for Alice's daughters is heart-warming. George and Isabel (Lola Flanery) are especially charming together, as the professional screenwriter takes an elementary school playwright under his wing. Finally, there are truly laughable moments; Alice chewing out a ridiculously rude client is probably something we've all wanted to do at some point (but know that we shouldn't).
 
What Doesn't?
Advertised as "the feel good movie of 2017" and "the date night movie of the year," Home Again was less rom-com and more akin to The Hangover for single moms. Though it gets points for originality, the idea that a sane person would invite three strangers into her home (with children) seems far-fetched. And when Alice's estranged husband Austen (Michael Sheen) comes into town wanting to make amends, the whole plotline falls apart fast. You can see that in the abrupt and awkward ending, which feels almost as if the writers just gave up. Chances are you'll leave thinking, "This could have been GREAT, if only…"
 
Christian Worldview Elements / Spiritual Themes
Alice talks about how hard it is to hold onto marriage. Unfortunately, it looks like Alice isn't choosing to fight for it. Multiple characters make mistakes that require forgiveness. We see characters asking for forgiveness and others struggling to grant it. Lillian mentions fate, and asks if that is what brought Harry, George and Teddy into Alice's life. Many of Alice's choices seem questionable (or downright sinful) to a Christian audience. 
 
CAUTIONS (may contain spoilers)
MPAA Rating: 

PG-13 for some thematic and sexual material

Language/Profanity: 

God's name is used in vain multiple times, once "damn" is tacked on the end; Alice demands "what the hell?"; she tells the rude client's husband that she is his wife's "bitch."

Sexuality/Nudity: 

Multiple instances of sensual kissing; heavy insinuendo of sex; Harry wakes up naked in Alice's bed (but is covered by sheets).

Violence/Frightening/Intense: 

A character punches another character in the face which turns into a comical fight

.
Drugs/Alcohol: 

Characters shown drinking heavily (beer, wine, and liquor) throughout the film; some characters shown drunk (always played for laughs); a packet of medical marijuana falls out of a character's pocket

.
 
The Bottom Line
RECOMMENDED FOR: Fans of Reese Witherspoon; single moms; people looking for a not-really romantic comedy; lovers of girls' night out-type movies.
NOT RECOMMENDED FOR: Those looking for a wholesome film; people who prefer films that make you think; those looking for the next Oscar recipient; kids.
Home Again, directed by Hallie Meyers-Shyer, opened in theaters September 8, 2017; available for home viewing December 12, 2017. It runs 97 minutes and stars Reese Witherspoon, Michael Sheen, Pico Alexander, Jon Rudnitsky and Nat Wolff. Watch the trailer for Home Again here.
 
Carrie Dedrick is the editor for Family content at Crosswalk.com.
Publication date: September 8, 2017
Image courtesy: ©OpenRoadFilms