Home Is Where the Hum-Drum Is in Roscoe Jenkins
Christian Hamaker

Crosswalk.com Contributing Writer

2008

8 Feb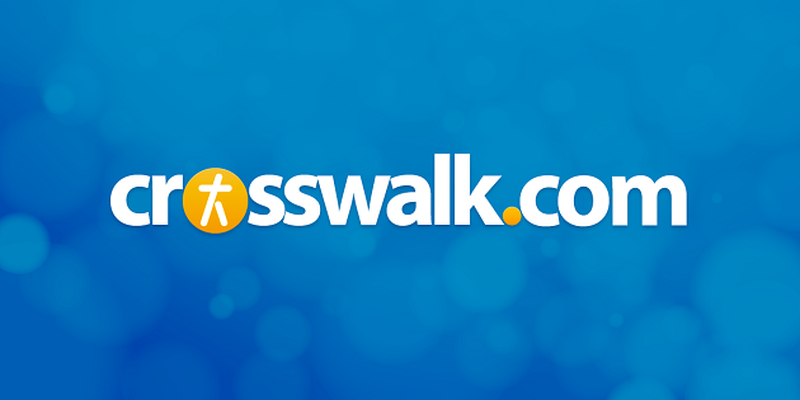 DVD Release Date: June 17, 2008
Theatrical Release Date: February 8, 2008
Rating: PG-13 (for crude and sexual content, language and some drug references)
Genre: Comedy
Run Time: 114 min.
Director: Malcolm D. Lee
Actors: Martin Lawrence, Nicole Ari Parker, Michael Clarke Duncan, Joy Bryant, Mo'Nique, Cedric the Entertainer, James Earl Jones
EDITOR'S NOTE: The following review contains discussion of adult subject matter that is not appropriate for young readers. Parents, please exercise caution.
Welcome back, Martin Lawrence. You were down and nearly out several years ago, troubled by domestic disputes and drug problems. But you've been in several hit films since then and are now starring in Welcome Home Roscoe Jenkins, a tale of a talk-show host who returns to his childhood home in Georgia to celebrate his parents' 50th wedding anniversary.
That's a safe choice for someone looking to burnish his long-ago tainted stardom. Too bad that your new movie generates too many cheap laughs with scenes of wild, out-of-wedlock sex—and worse, a scene of dog copulation. It also pays lip service to religion, using faith mainly as a setup for stupid gags. I'm afraid your attempts to reinvent yourself as a more family-friendly comedian, the same way Eddie Murphy resurrected his career with the Doctor Doolittle and Nutty Professor movies after his own personal indiscretions, are on shaky ground.
Roscoe Jenkins (Lawrence) is best known as R.J. Stevens, host of a Jerry Springer-style talk show with bleeped dialogue, melees among the guests and whooping audience members. R.J.'s philosophy is "rely on yourself," but his self-confidence spills over into chauvinism, as he confides in others that they should "never let a woman tell you what to do."
This character trait is dropped as soon as it serves its purpose: A shot of R.J. having sex with his fiancée, Bianca (Joy Bryant), who has her way with him in bed, making R.J. look much more submissive than his guy-talk lets on. They refer to their amorous utterances as "speaking in tongues."
The couple returns to R.J.'s family home to celebrate his parents' golden wedding anniversary, bringing R.J.'s son along with them. But the family refuses to cater to R.J.'s metropolitan ways, snubbing his gift of a flat-screen TV, referring to him by his family name, Roscoe, and tempting him with Southern barbecue rather than the skinless, boneless chicken to which he's grown accustomed. Meanwhile, a childhood rivalry with his cousin, Clyde (Cedric the Entertainer), is rekindled, as is a romance with the woman (Nicole Ari Parker) Clyde wooed away from Roscoe years earlier.
Down south, surrounded by old friends, Roscoe learns that the me-first philosophy promoted in his book and on his talk show doesn't have many takers. Worse, he can't shake lose from the competitive challenges of Clyde, who always bested him in childhood competitions and who still has the upper hand. On top of that, his reality-show star fiancée can't stand the people he loves most. (Bianca's reality-show connection serves primarily as a set-up for a few lame Survivor references later in the movie.) Will Roscoe revert to his polished TV-show persona and keep up appearances with his high-class fiancée, or will he embrace the simpler life and stop putting on airs?
For an artless comedy, Welcome Home Roscoe Jenkins could have been pleasantly harmless. Instead, it nods toward family values while reveling in crude gags about sex, dog love and religious sanctimony. Its abundance of casual profanity is played for laughs, designed to make the entire package go down easier.
However, it doesn't work. Despite a few words of wisdom from Roscoe's father (James Earl Jones)—who reminds his son of the importance of family and friends, and who stresses that marriage is about more than just the wedding day—the plot is pedestrian and the humor generally crass.
How so many talented actors ended up in this movie is a mystery. Many of the big names have only a few lines and are limited mainly to reaction shots. In short, they're wasted in a film that leaves viewers cold. This Home has too little heart and not enough warmth.


Questions? Concerns? Contact the writer at crosswalkchristian@earthlink.net.
CAUTIONS:
Language/Profanity: Lord's name taken in vain; profanity, often played for laughs; racial epithets.
Drugs/Alcohol: Drinking at a party; a pregnant woman says her doctor said it was OK for her to have a glass of wine.
Sex/Nudity: An abundance of crude references to sex, including clips from Roscoe's Jerry Springer-style talk show; Roscoe and his fiancée have loud sex, and they joke about "speaking in tongues" during the throes of passion; Roscoe is said to have fathered a child before he was ready for the responsibility; a man stares at a woman's back side; some sexual role-playing is hinted at; implication that a woman has shaved her loved one's initials into her pubic hair.
Violence: A foul ball hits a spectator; discussion of "tazing" kids; a woman punches a man, who punches her back, tackles her and pulls her hair out.
Religion: Multiple references to attempts to be a "good Christian," but usually this is a set-up for a gag in which the character then does or says something very un-Christ-like; after he turns down pork barbeque, Roscoe is asked whether he's become a Muslim; grace is offered before a meal.