Hope and Love Drive a Mother's Search in Changeling
Christian Hamaker

Crosswalk.com Contributing Writer

2008

31 Oct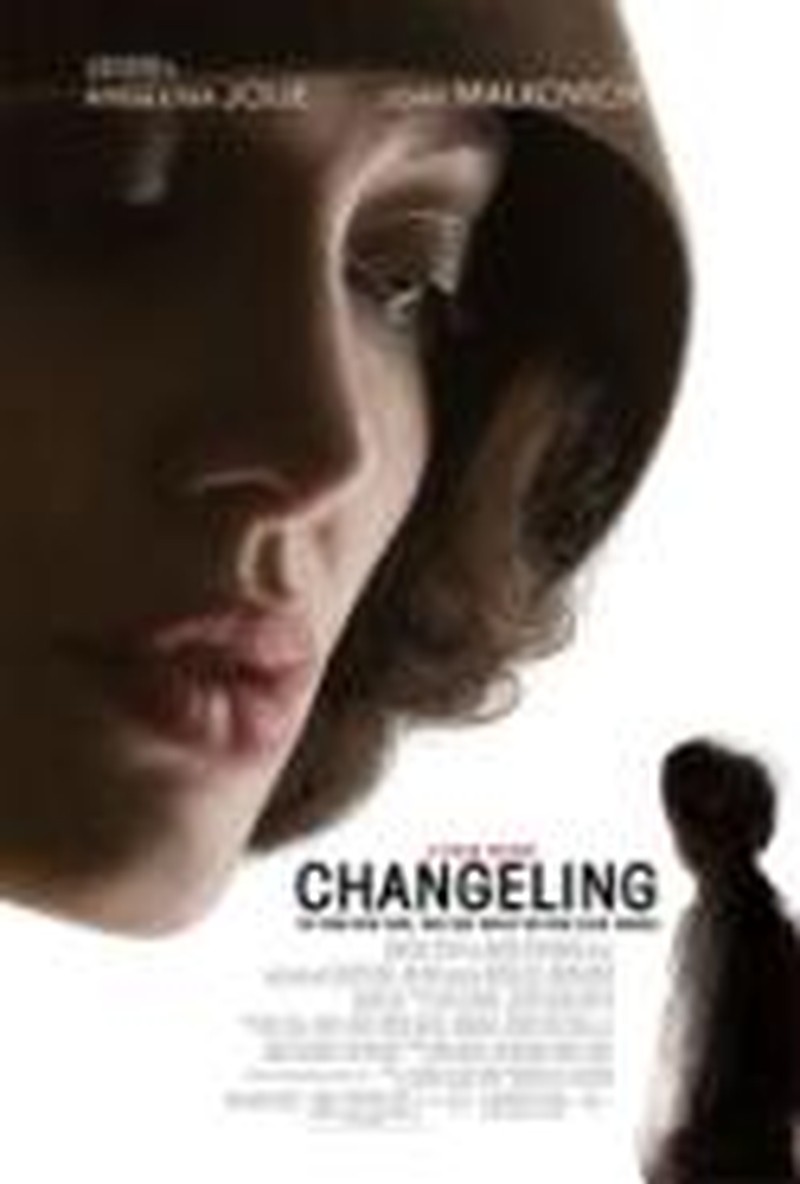 DVD Release Date: February 17, 2009
Theatrical Release Date: October 31, 2008 (wide)
Rating: R (for some violent and disturbing content, and language)
Genre: Drama
Run Time: 140 min.
Director: Clint Eastwood
Actors: Angelina Jolie, John Malkovich, Jeffrey Donovan, Michael Kelly, Jason Butler Harner, Colm Feore, Amy Ryan, Gattlin Griffith
Last year, Angelina Jolie was considered an early favorite for an Oscar nomination for her performance as Mariane Pearl in A Mighty Heart. However, when the Oscar nominations were announced, Jolie's name was missing.
Now Jolie, who previously won an Oscar in the supporting-actress category for the 1999 film Girl Interrupted, is being hyped as a Best Actress contender for Changeling. In the film, Jolie portrays a working-class mother in 1928 whose life is turned upside down after her son disappears. The praise is justified, but Jolie's performance is just one element of a film that features lush cinematography, strong performances and potent Christian themes.
Christine Collins (Jolie) is a single mom with a strong future—a switchboard supervisor who's in line for a promotion. When she's asked to come in for a few hours on her day off, she does so reluctantly, promising her son, Walter, that she'll spend more time with him later that evening. When Collins returns home, Walter is missing.
Months later, she's told that her son has been found. Hurried to the train station by the police, who have arranged for a mother-child reunion in front of the media, Collins declares that the boy the police have identified as Walter is not her son. With reporters standing close by, Los Angeles Police Department detective J.J. Jones (Jeffrey Donovan) instructs Collins to take the boy home "on a trial basis."
There Collins discovers that the boy is several inches shorter than Walter was upon his disappearance, and that he, unlike Walter, is circumcised. When Collins shares these details with Jones, he senses a PR disaster in the making for the department and has her admitted to a hospital psychopathic ward.
The escalating calamities that befall Collins easily could have tipped the film into TV-movie-of-the-week melodrama, but the film's impressive look and nicely pitched performances make it an appropriate cinematic experience. Also setting Changeling apart from standard fare, whether on television or the big screen, is the story's focus on overcoming injustice, pursuing the truth at all costs, laying down one's life for a friend, and hope in the unseen. These are all Christian themes, and while Changeling is not primarily a story about faith, it's a strong undercurrent in the story's dramatic arc.
Changeling also includes one major Christian character—the Rev. Gustav Briegleb (John Malkovich), a Presbyterian minister who leads his congregation in prayer for Collins after her case becomes public and then serves as her primary advocate against the corrupt police force. The gospel is not expounded by the preacher, but Briegleb's pursuit of justice against opposing forces is a tremendous force for good. The fact that a major Hollywood film has a man of the cloth as its hero is refreshing.
The film's treatment of its heroine as a victim of male oppression could have been unbearably heavy-handed, as it was in the 2005 film North Country—also, like Changeling, based on a true story. Yet in Changeling, although male characters are among the film's villains, they also are the film's heroes. Briegleb is Collins' main defender, but also assisting her are Detective Lester Ybarra (Michael Kelly), who breaks open the case that vindicates Collins, and a top lawyer who takes Collins' case pro bono. In one of the film's most powerful moments, he tells Collins, "It will be my honor to defend your honor."
The emotional payoff of the trial is gratifying, and generously extends beyond its central character. But Changeling is Collins' story, and her final word closes the film with an echo of 1 Corinthians 13. This is a story of faith, hope and love in the face of oppression, hopelessness and despair. Changeling is deeply troubling in spots and is not for younger viewers, but for those who can absorb the horrors of the story, it is ultimately a gratifying, edifying experience.

Questions? Concerns? Contact the writer at crosswalkchristian@earthlink.net.
CAUTIONS:
Language/Profanity: Lord's name taken in vain; foul language.
Drugs/Alcohol: Smoking.
Sex/Nudity: Collins is hosed down in the psychopathic ward, exposing the outline of her back side; she grimaces as she undergoes a vaginal exam; a fellow inmate tells Collins she is a prostitute and that she lost two babies to "back alley" doctors.
Violence/Disturbing Imagery: A mother advises her son to never start a fight, but always finish one; a police officer subdues a boy and threatens to push his face into the floor; discussion and depiction of police brutality and misogynistic attitudes; a killer is filmed, from the victim's perspective, swinging an axe repeatedly, as blood shoots up onto his clothes; a young boy recalls participating in mass killings; a man fires a gun at young boys; a woman is slapped; a doctor is punched; electroshock therapy is carried out forcibly; body appendages and bones are shown in an unmarked grave; a man is hanged.
Religion: A minister leads his congregation in prayer on behalf of Christine Collins and crusades on her behalf against the local police; a discussion of personal freedom is related to Genesis 3; a man says, "The Lord works in mysterious ways"; a missing person is said to be waiting "in that place where we'll all go someday" to be reunited with our loved ones; a criminal says, "I did my penance. I asked God to forgive me, and I believe he did"; a criminal worries aloud about whether or not he'll go to hell.