Hope Springs for Marriages, Rom-Com Genre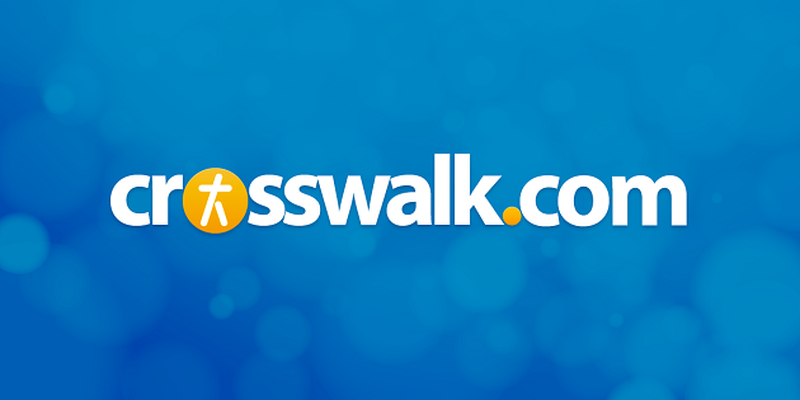 DVD Release Date: December 4, 2012
Theatrical Release Date: August 8, 2012
Rating: PG-13 (for mature thematic content involving sexuality, and language)
Genre: Romantic Comedy-Drama
Run Time: 100 min
Director: David Frankel
Cast: Meryl Streep, Tommy Lee Jones, Steve Carell, Jean Smart
Editor's Note: This review and our Cautions section contain frank descriptions of what couples go through involving marital intimacy and sexuality in counseling sessions and the bedroom. This film and this review are not intended for a young audience.
Practically speaking, Hope Springs is about a marriage in crisis. Cinematically speaking, it comes in a genre – the romantic comedy – that is also in crisis.
For years now, audiences have been peddled many high-concept but low-chemistry romancers that strain for laughs to embarrassing extremes while being devoid of charm. The genre has become stale and needs an intervention. Hope Springs is that intervention.
In some ways, Hope Springs is what you expect it to be: something that follows a basic formula with doses of Feel Good. In other ways, it takes us by surprise. What could have simply played as "Grumpy Old Spouses" ends up being more emotionally raw and thought-provoking than its own occasionally light tone might initially suggest.
Kay and Arnold (Meryl Streep, Tommy Lee Jones) have been married for over thirty years. Their kids have all grown and moved on. Life has settled into a routine, one that plays itself out on the surface through a familiar daily cycle. That routine gives their relationship the appearance of health and stability, but beneath that mask is dysfunction and distance.
Arnold is too comfortable to recognize that something's the matter; Kay is too distraught to let the charade go on any longer. Using money from her own savings, Kay books a week-long intensive counseling marathon in a small New England town with renowned relationship therapist Dr. Bernie Feld (Steve Carell). Arnold balks, thinking she's just being hormonal, but Kay draws a line in the sand. He concedes, but only intends to go through the motions.
The pre-counseling opening scenes do a wonderful job of revealing just how troubled the marriage is by depicting real-life scenarios rather than relying on melodramatic verbal exposition. We watch the problems, we see them clearly, and that resonates more loudly than if Kay was sharing all of it with a best friend.
Yes, there is a bit of that sharing with Kay's co-worker, but that's more to show Kay's lone emotional outlet than it is to tell us anything we wouldn't know otherwise. It's there to reveal her character, not plot, and that proves to be the primary motivation for developments that follow.
That isn't to say we don't get some talking. We do, through some surprisingly lengthy counseling sessions. These scenes are both the film's biggest risk and payoff. Free of formulaic structures and rhythms, these counseling scenes aren't kept to some arbitrary maximum run time. They play out as fully as they should – and all effectively so. Regardless of length, each counseling scene ends with us wanting the couple to talk more, not less.
That the film relies on these sessions so much and succeeds in doing so speaks not only to how good the writing and performances are, but how meaningful counseling itself can actually be. By depicting it at length with authenticity, the value of having such open, honest, and brave communication is seen and felt. It's not too far-fetched to suggest that Hope Springs could genuinely help couples, and even save some marriages.
Now for the caveat: these counseling sessions, by their very nature, often involve frank discussions of sex. Questions range from what Kay and Arnold have done sexually to what they fantasize about, all in the name of getting to the core of their intimacy issues. The two are often uncomfortable at how personal and explicit these discussions become; audience members may be as well.
The dynamic also translates to scenes outside the sessions. Many evenings involve Kay and Arnold trying to break through their intimacy barriers. At times that's cute and awkward, at other times it involves sexual exploration. Whether practicing intimate caressing, acting more adventurous, or even exploring some fantasies (sometimes in public), the lengths to which they go speak to how far apart they've been. While that makes this movie decidedly for adults only (despite its somewhat inclusive PG-13 rating), the couple's actions feel purposeful rather than gratuitous.
For as provocative as its subject matter can be, Hope Springs is not heavy. Director David Frankel (The Devil Wears Prada) strikes a deft balance of light and serious tones throughout, in large part through the talents of his two Oscar-winning leads. Streep (The Iron Lady) makes the fragile yet courageous Kay so candid and vulnerable that every moment feels spontaneous and revelatory. Jones (Men In Black 3) can play Arnold's gruff coldness for laughs, tension, or a poignant sadness, at times layering those dimensions all within the same moment. As the therapist, Carell (Crazy Stupid Love) tones down his normal shtick to provide a calm but stern catalyst for this couple's journey.
Hope Springs is an emotionally full experience. Being challenging takes it to another level, from that of a satisfying entertainment to something that could have a profound, meaningful, and even lasting impact on marriages. By being so accessible, it could give couples the courage to communicate more, to be more honest and intimate with each other, and to pursue much-needed counseling.
Hope Springs may also save a waning genre. When writer/director Nora Ephron (Julie & Julia, Sleepless in Seattle) passed away, many wondered if the romantic comedy passed along with her. If this film is any indication, hope springs by more than title alone.
CAUTIONS:
Drugs/Alcohol Content: Drinking at a bar. Wine over dinner. Champagne in a romantic setting.
Language/Profanity: A few instances of Christ's name taken in vain. One S-word.
Sexual Content/Nudity: No nudity. Marital sexuality is thoroughly discussed and depicted. An early scene shows Kay in a nightgown trying to seduce her husband. Counseling sessions involve explicit topics such as oral sex, sexual positions, toys, orgasms, intercourse, masturbation, and a variety of sexual fantasies. Sexual activity away from the sessions is depicted as the couple attempts to regain intimacy. That involves sexual caressing and close physical intimacy, sexual intercourse (either under covers or mostly clothed), implied masturbation, and two attempts at oral sex. Sex-advice book titles seen, including Sex Tips for Straight Women from a Gay Man. A reference to watching porn.
Violence: None.
Publication date: August 8, 2012