Hotel Transylvania Vacant of Value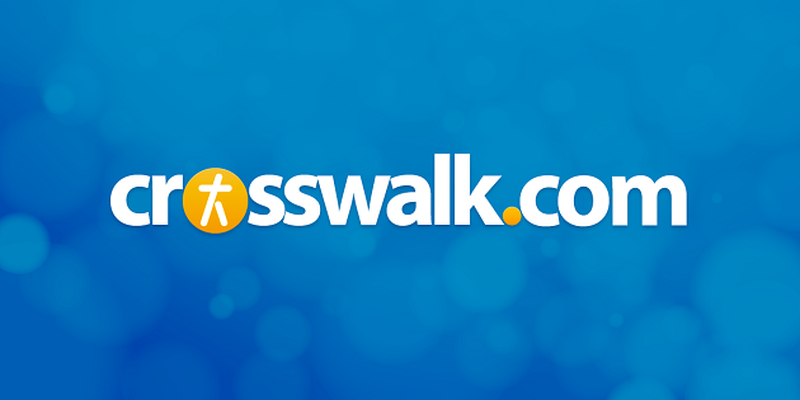 DVD Release Date: January 29, 2013
Theatrical Release Date: September 28, 2012
Rating: PG for some rude humor, action and scary images
Genre: Comedy
Run Time: 91 min.
Director: Genndy Tartakovsky
Cast: Voices of Adam Sandler, Andy Samberg, Selena Gomez, Kevin James, Fran Drescher, Steve Buscemi, Molly Shannon, David Spade, CeeLo Green, Jon Lovitz
Welcome to the Hotel Transylvania. According to the movie's tagline, it's where monsters go "to get away from it all." But what about humans who pay to see this substandard animated tale? With due respect to the Eagles, are we allowed to "check out anytime we like?"
Comedian and actor Adam Sandler (That's My Boy) has teamed up with writer Robert Smigel for an animated tale about Dracula as an overprotective vampire daddy to his daughter Mavis, who's reached an age where she wants to spread her bat wings and fly.
Single dad Drac (voiced by Sandler) is devoted to Mavis (Selena Gomez, Ramona and Beezus), having promised her deceased mommy that he'd always protect their daughter. He sings her vampire lullabies and reads her stories that instill within her a fear of the vampires' great enemy: human beings.
Vampires aren't the only monsters afraid of humans. Since 1898, Dracula has provided a refuge for creatures that run afoul of human beings. He calls his abode Hotel Transylvania, where the residents include Frankenstein's monster (Kevin James, Zookeeper), a mummy (CeeLo Green, Sparkle), an invisible man (David Spade, Grown Ups) and a wolf-man (Steve Buscemi, Youth in Revolt). Jokes about the wolf's taste for sheep, Frankenstein's fear of fire, and the Invisible Man's not-always-invisible backside pepper the storyline.
Unfortunately, Hotel Transylvania never rises above the quality of a Motel 6. If you were looking for the Waldorf Astoria of film, try another movie.
The plot involves a birthday celebration for Mavis. She's turning 118—remember, she's a vampire—and she's finally ready to get out of the castle and see the world. But her dad isn't ready to let her go, despite earlier promises of more freedom once she's "old enough to drive a hearse."
What could she want outside the hotel's walls, Dracula asks her? He reminds her to be afraid, very afraid, of what lies beyond their home. She's grown up in a "refuge from them"—the dreaded humans. They're no good. Even their blood is "too fatty" for Dracula ("You never know where it's been!").
Dracula's scare tactics are put to the test when a hiker named Jonathan (Andy Samberg, Friends with Benefits) pays a visit to the castle. Needless to say, it's only a matter of time before Mavis's (and everyone's) preconceptions of humans are challenged by Jonathan's clumsy charm and winning personality.
The predictability of the story—there have been plenty of stories where overbearing parents begrudgingly learn to let their children go their own way—would be more forgivable were it developed more. Between the set-up and the long-in-coming conclusion is little more than a litany of increasingly ineffective gags (Invisible Man learns he stinks at charades... someone eats a bagel with "scream cheese"...) and an attempted moral about seeing past differences.
Smigel, the co-writer and executive producer of Hotel Transylvania, has a long history of teaming with Sandler, going back to their days working together on Saturday Night Live. Since then, Smigel has written the 2008 Sandler vehicle You Don't Mess With the Zohan, executive produced Sandler's recent Jack and Jill, and appeared in small roles in films headlined by Sandler.
Their shared list of credits constitutes a longtime working relationship that has generated a lot of lowbrow laughs, but few moments that have stretched Sandler as a performer. At this point in his career, the comedian appears to be coasting, his acclaimed dramatic roles in Punch-Drunk Love, Reign Over Me and Funny People having failed to find sizable audiences. He's now working on Grown Ups 2.
Like most of Sandler's recent forays, Hotel Transylvania isn't funny enough to recommend as a comedy, nor is it the best choice for family viewing. Readers are advised to watch Beauty and the Beast, Tangled or any number of superior animated family films that convey a similar message about looking beyond superficial differences, overcoming fears and finding one's path to happiness. Hotel Transylvania simply isn't in the same league. My recommendation? Never check in to begin with.
CAUTIONS:
Language/Profanity: "Poop;" urination and potty humor; "holy rabies!;" "butt"
Alcohol/Smoking/Drugs: None
Sex/Nudity: A skeleton husband takes offense and shouts, "Keep your hands off my wife!;" a character wonders if Mavis wears clothes when she turns into a bat; fleas are interrupted on their honeymoon; skeleton in a shower; Dracula in a towel; the Invisible Man applies baby powder to his bottom, exposing it; a couple of kisses
Violence/Crime: A shadow of a looming Dracula over a baby's crib quickly turns to humor as Dracula expresses fatherly love toward his child; he reads Tales of Humans to his daughter to frighten her; zombies used primarily for gross-out gags; Dracula turns into a raging maniac whenever his protective instincts kick in, but these moments pass quickly; pitchfork through a head; zombies engulfed in flames; Dracula says human blood is too fatty, so he takes human-blood substitutes; a knight is struck between the legs; implication that a wolf has eaten several sheep
Marriage/Religion: A loving reference to "my little voodoo doll"; discussion of a trapped soul
Questions? Comments? Contact the writer at crosswalkchristian@hotmail.com.
Publication date: September 28, 2012