How to Train Your Dragon is a Fun, Feisty Ride
Christa Banister

Crosswalk.com Contributing Writer

2010

29 Mar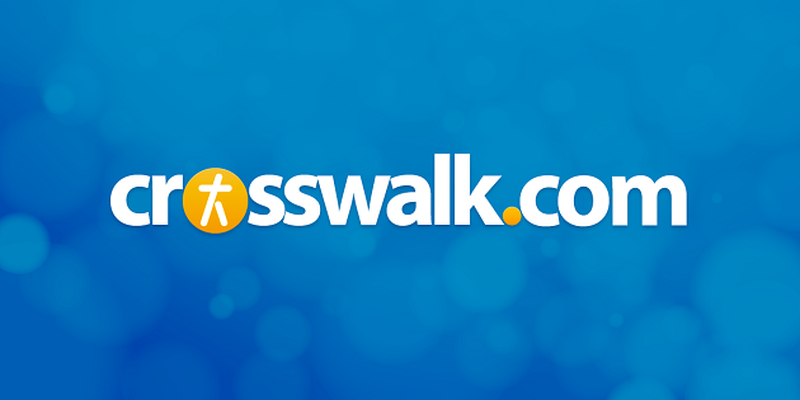 DVD Release Date: October 15, 2010
Theatrical Release Date: March 26, 2010
Rating: PG (for sequences of intense action and some scary images and brief mild language)
Genre: Family/Adventure/Fantasy
Run Time: 98 min.
Directors: Dean DeBlois, Chris Sanders
Voices by: Jay Baruchel, Gerard Butler, Craig Ferguson, America Ferrera, Jonah Hill, Kristin Wiig, Ashley Jensen, Kieron Elliot, Christopher Mintz-Plasse

Considering the film's fluid, intricately crafted animation and the heartwarming quality of the story, you'd almost think that How to Train Your Dragon was Pixar's latest flick.

But it is, indeed, a DreamWorks project, and it's refreshing to see an engaging story that doesn't rely on a slew of pop culture references, childish shenanigans and lowbrow humor to entertain the kiddies (and their parents). Instead, the filmmakers wisely invested their time in creating arresting visuals (yes, even better in 3-D) and a familiar but relevant story that's updated in a fresh way (with dragons, of course).

Set on the mythical island of Berk, which is also known as "the meridian of misery," How to Train Your Dragon is a fast-paced fantasy in a world where Vikings have always been at war with their neighboring dragons. In case you didn't know exactly how dangerous dragons are, there are plenty of scenes that inevitably settle the score. When the menacing fire-breathers aren't swooping down on Berk's precious livestock, they're busy setting the residents' huts on fire.

Adding that crucial human component to the story, a scrawny young man named Hiccup (voiced by Jay Baruchel), son of the Viking's alpha-male leader Stoick (Gerard Butler) isn't quite convinced that a future in the family's dragon-killing business is what he really wants. In fact, he just happens to hate sports and isn't particularly skilled when it comes to hunting anyway.

See, one of the Vikings' chief purposes in life is to free themselves—and their land—from those mettlesome dragons for good. Once Hiccup actually comes face to face with the dragon he wounded with the makeshift catapult he built to impress his father, well, he simply doesn't have it in him to end his life. Instead, he becomes his friend, gives him the name "Toothless" and is determined to tame him so he'll officially be fit for society.

As to be expected, it's not particularly easy keeping a friendship with a dragon under wraps, let alone actually taming a wild creature. But with the exception of the girl he has a crush on, the tomboy-ish Astrid (America Ferrera), Hiccup does succeed for a while and even manages to convince Astrid that interspecies friendships between dragons and humans can work (initially, she's rather appalled by the notion).

However, even with such masterful attention to detail in creating Hiccup, the prototypical gawky teenager complete with countless insecurities and an affable, self-deprecating manner, the real stars of the movie are the dragons themselves. Divided into different species with specialized talents, the dragons are not only fun to watch, but a valuable reminder that it's important not to judge someone (or something) without really knowing all the facts.

Adding a welcome dose of comic relief, Craig Ferguson is a trip as Gobber, a guy with a funny Scottish brogue who introduces the art of dragon fighting to the village's young people. With missing limbs as a testament to how complicated the task can be, Gobber is a scene-stealer even if he's not the best endorsement for joining the fight.

And it's these little details, the deft sense of humor, the lifelikeness of the characters that makes How to Train Your Dragon a step up from the usual crop of family-friendly entertainment. After all, when a kids' film has substance and style, it's not only good for the kids, but it's good for the parents and How to Train Your Dragon has both in spades.

CAUTIONS:
Drugs/Alcohol: None.

Language/Profanity:

Just one use of "

hell

."

Sex/Nudity: None.

Religion: The Norse gods Odin and Thor are referenced.

Violence: Younger children may be frightened by the scary images, including an enormous super-dragon that could be rather nightmare-inducing. There's also a few battle scenes—some are more slapstick in nature, others decidedly more perilous—including a sequence where fire-breathing dragons violently destroy a village.


Christa Banister is a full-time freelancer writer, specializing in music, movies and books-related reviews and interviews and is the author of two novels, Around the World in 80 Dates and Blessed Are the Meddlers. Based in St. Paul, Minn., she also weighs in on various aspects of pop culture on her personal blog.
For more information, including her upcoming book signings and sample chapters of her novels, check out her Website.