Act of Valor Part of Elite Film Squad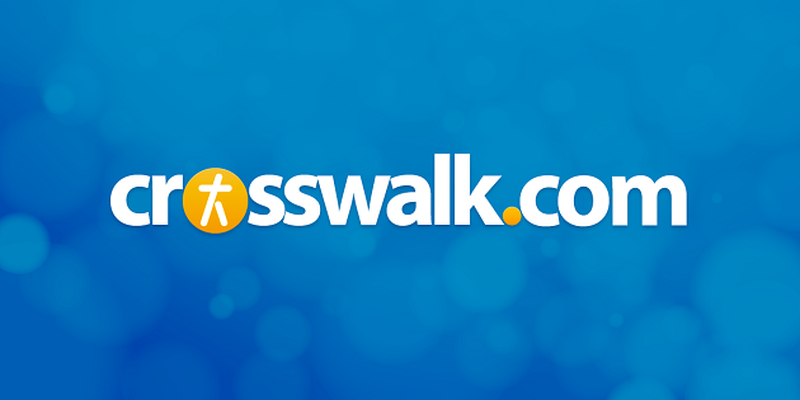 DVD Release Date: June 5, 2012
Theatrical Release Date: February 24, 2012
Rating: R (for strong violence including some torture, and for language)
Genre: Action, War
Run Time: 105 min.
Director: Mike McCoy, Scott Waugh
Actors: Alex Veadov, Roselyn Sanchez, Nestor Serrano, Alisa Marshall, Dimiter Marinov, Gonzaleo Menendez
If you're a fan of war movies and combat footage, have I got a movie for you. Act of Valor, starring active-duty Navy SEALs, is a gripping account of military expertise in action. Inspiring and exciting without ever becoming exhausting, Act of Valor is the type of film that makes viewers want to volunteer for not just one, but all branches of the military. Call it propaganda. Call it a recruitment video. But call it what you will. Above all, this is a stirring, patriotic depiction of men who carry out dangerous missions on behalf of their country.
We're told in the film's opening moments that it's based on real-life acts of valor, although the line between fact and fiction is never clear. The storyline takes the SEALs from the Philippines and Costa Rica to the Ukraine, the African Coast and Mexico as they chase down Muslim terrorists and a drug cartel tied together in a plot to infiltrate the United States. It begins with a kidnapping of a CIA operative (Roselyn Sanchez, The Game Plan) who is brutally, graphically tortured (this film is not for children or young teens) The SEALs go into action, and in the film's strongest sequence, we see them parachute in under cover of darkness, establish radio contact with their team and make their way to the site of "the package" (SEALs terminology for the person to be retrieved).
The mission does not have a happily-ever-after conclusion. Men on both sides of the battle are shot and seriously wounded, sometimes killed, and the viewer is held in the grip of terrific action filmmaking by the team of Mike McCoy and Scott Waugh. Jagged and raw, the film is hard to look away from, even when it's not easy to follow every character. The effect is one of being in the middle of the action, with lethal activity and the possibility of imminent death all around.
The results of the SEALs' efforts lead to the Ukraine, the African coast and then to a fight with a drug cartel in order to prevent terrorist acts in the United States.
The SEALs in Act of Valor are not compelling as individuals, but the team effort required by these men would have made any effort to focus on one team member over another futile. However, the film does not entirely lack distinct characters. Its villains are charismatic if typical—jihadi Muslims and drug runners—but the film's willingness to paint clear lines of good and evil rather than try to compromise the heroes or give the villains some admirable qualities comes across as refreshing rather than cliched. The film is about men carrying out a mission, not about how a SEAL might wrestle with his conscience. That might make an interesting movie one day, but this is not that movie and never intended to be. Act of Valor is black-and-white in its morality, powered by surprisingly well-executed action sequences.
Although Act of Valor is not about the individual SEALs, screenwriter Kurt Johnstad (300) has given a back story to one SEAL who's an expectant father. It feels superfluous to the film's main purpose—to show you what these men go through during a mission, and to put you in the middle of the action—but to Johnstad's credit, the humanizing storyline about the expectant father has a nice payoff at the end of the film.
The film's unwillingness to focus on its characters' individual characteristics also means Act of Valor is not about the team members' faith or lack of it. If anything, the film is about steering clear of any discussion of issues of eternal consequence. These are men focused on their calling in this world at the expense of everything else. In a voiceover, we hear one recite what's important to the SEALs: "Put your pain in a box. Lock it down. No man is stronger than one who can harness his emotions." He recites Shawnee Chief Tecumseh: "Trouble no man about his religion."
None of this thinking is scriptural. Viewers will have to decide if the film's idea of what's important, not to mention its harsh language and vivid footage of war violence, makes it unsuitable for Christian audiences, or if the men's narrow focus on their missions can be seen as compatible with the Bible's teaching on service and sacrifice. It's to the film's credit that, given its powerful impact, it provokes such questions.

CAUTIONS:
Language/Profanity: Lord's name taken in vain; several "f" words; multiple uses of foul language; "give 'em hell."
Alcohol/Smoking/Drugs: A character mentions he doesn't like chain smoking.
Sex/Nudity: A man says he can't believe he once tried to bed certain women; women sunbathe in bikinis; they serve drinks, which we see consumed.
Violence/Crime: War footage includes gunfire, explosions; woman stabbed, rolled in a carpet, tortured, punched and wounded with a drill; bullets to the head at point-blank range several times, often with blood splattered on walls, floors, etc.; suicide vests are shown, with technology behind them discussed; heroes and villains are wounded and killed during raids; drug-running operation is tied to terrorists.
Religion/Morals: Villains are Muslim, although one has a Jewish heritage; men shown praying toward Mecca; a man says that if something bad happens with explosives, everyone will go to heaven; a Muslim tells a woman that when she detonates her suicide vest, she'll meet her husband in heaven; Tecumseh quoted by one of the soldiers as stating, "Trouble no man about his religion."

Questions? Comments? Contact the writer at crosswalkchristian@hotmail.com.