Dolphin Tale Told Swimmingly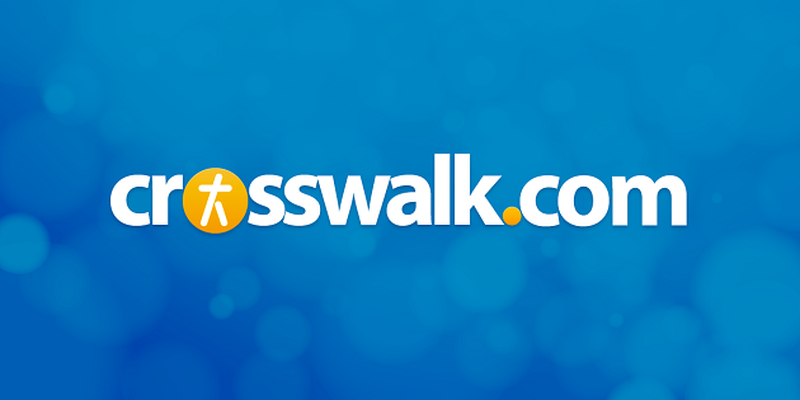 DVD Release Date: December 20, 2011
Theatrical Release Date: September 23, 2011
Rating: PG (for some mild thematic elements)
Genre: Drama, Family
Run Time: 113 min.
Director: Charles Martin Smith
Actors: Nathan Gamble, Cozi Zuehlsdorff, Harry Connick Jr., Ashley Judd, Morgan Freeman, Kris Kristofferson, Austin Stowell, Frances Sternhagen
"Family is forever" reads the inscription on the Swiss Army knife given to Sawyer (Nathan Gamble, Marley & Me) by his older cousin Kyle (Austin Stowell, TV's The Secret Life of the American Teenager), a champion swimmer who bestows the gift shortly before being sent to serve in the military overseas. Kyle will return from war a different man physically and emotionally, and Sawyer will have to remind him that the family ties that bind the cousins haven't been severed.
It's a nice message for the new family film Dolphin Tale, and one that might have resonated more fully were the film's story not so chock-full of other messages, characters and often awkward plot devices. Yet despite the overkill, Dolphin Tale's heart, which it wears on its fin, is in the right place—and that helps its triumphant storyline to overcome the cynicism its formulaic plot too frequently feeds. You can fight the movie's soft approach, you can sneer at it, you can roll your eyes—but chances are, you'll leave feeling moved by one of the film's messages.
With Kyle's departure, Sawyer is in need of a friend, and he finds an unexpected companion in the form of an injured dolphin. Fortuitously riding his bike by the shore one day, Sawyer heeds the cries of an older gentleman who needs help for the beached dolphin. Soon a marine-animal team, headed by Dr. Clay Haskett (Harry Connick Jr., New in Town), arrives on the scene, and team member Hazel (Cozi Zuehlsdorff), a girl the same age as Sawyer, races to the dolphin's side first. It's not long before Sawyer is spending his days with Hazel at the marine-animal hospital instead of at school, where his recent grades reflect his lack of interest—and discipline—in his studies.
The injured dolphin, named Winter, loses its tail, but Sawyer sees potential in the animal where others foresee only health complications that will lead, eventually, to Winter's death. Meanwhile, the marine-animal hospital is facing a funding crisis that might force it to shut down. Were that to happen, the team could find homes for all of its marine life—except for Winter. No one but Sawyer and Hazel sees a hopeful outcome for the animal.
Not until the kids approach Dr. McCarthy (Morgan Freeman, Red), an expert in artificial limbs for wounded veterans. He designs an artificial tail for Winter that, if the dolphin accepts it, might not only save the dolphin's life but lead to a PR bonanza that could keep the doors to the marine-animal hospital open.
Dolphin Tale is, we're told, inspired by a true story, but it plays like a formulaic family film. That's not necessarily bad; formula, when done well, can be effective, and Dolphin Tale is ultimately moving and inspirational. But it mixes in some odd messages along the way. Sawyer's mom (Ashley Judd,Tooth Fairy) is strict with Sawyer about his school attendance until she sees him with Winter. Quickly doing an about-face on her earlier position about the importance of attending class, she approaches Sawyer's teacher and makes the case that he's "engaged"—not with a Gameboy, but "with something alive and beautiful." The teacher, wisely, doesn't make a special exception for Sawyer—until he does, allowing Sawyer to complete the course on his own terms. The decision represents a 180 for the teacher, too, who had earlier claimed that making an exception for Sawyer would be unfair to his other students.
There's also a heavy-handedness to the movie's message about overcoming injury. Both Kyle and Winter struggle with the adjustments they're forced to make after bodily injuries, but rather than leaving the obvious parallel unstated, the film spells it out by introducing yet another character with a physical challenge. The young girl, confined to a wheelchair, sees Winter and declares the dolphin is "just like me."
Other moments are forced and obvious—like giving Connick's character an oddly staged scene in which he grabs a saxophone and plays some jazz; or the casting of Kris Kristofferson (He's Just Not That into You) in a role that requires next to nothing from the veteran actor; or a hurricane-fueled finale that feels both perfunctory and superfluous.
But when the story's ending hits all the right notes, it's easy to forgive—and to forget—the things that might make you squirm along the way.
Dolphin Tale isn't in the same league as other family films like Fly Away Home or The Black Stallion—visual epics with a narrative nuance that hold up to repeated viewings—but it's a good family film, especially for younger viewers who need more choices at the movie theater. Choosing to see Dolphin Tale won't hurt—and just might help—to get more family movies in the pipeline.
CAUTIONS:
Language/Profanity: "Crappy."
Alcohol/Smoking/Drugs: None.
Sex/Nudity: Bare-chested male swimmers; boy in a bath towel.
Violence/Crime: Wounded veterans shown; a character jokes that thinking about spending time with his family "makes me want to sharpen the cutlery."
Marriage: Sawyer's father left five years earlier and doesn't call or write; Hazel's mother died earlier.
Religion: A tale told about a goddess.
Questions? Comments? Contact the writer at crosswalkchristian@hotmail.com.