Ghost Protocol Is a Mission Worth Accepting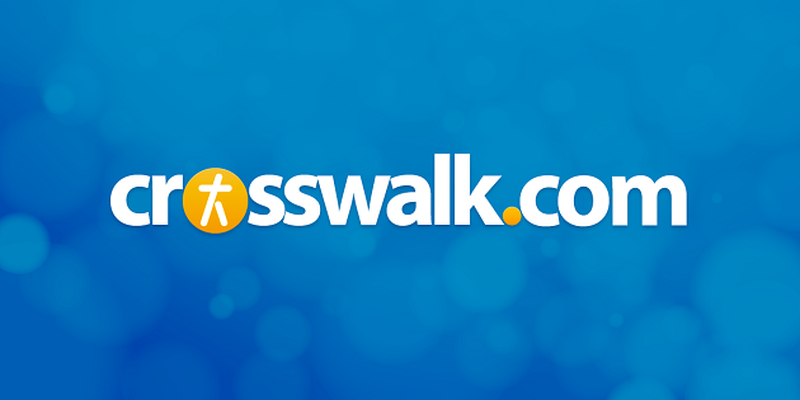 DVD Release Date: April 17, 2012
Theatrical Release Date: December 16, 2011 (IMAX); December 21, 2011 (wide)
Rating: PG-13 (for intense sequences of violence and action)
Genre: Action/Adventure, Thriller, Sequel
Run Time: 133 min.
Director: Brad Bird
Actors: Tom Cruise, Jeremy Renner, Paula Patton, Simon Pegg, Josh Holloway, Michael Nyqvist, Vladimir Mashkov, Samuli Edelmann, Anil Kapoor, Lea Seydoux, Miraj Grbic
Truth be told, a fourth installment of Mission: Impossible feels like a rather tired, even lazy proposition. After all, is there really any mission that's captivating enough to watch Ethan Hunt accept—again?

But after Knight and Day didn't exactly ignite the box office summer before last, it's not surprising that Tom Cruise wanted to revisit the character that made him a bona fide action star. What is particularly revelatory, however, is there's plenty of life left in the franchise, thanks to an inspired script and direction from a guy who wouldn't necessarily seem like the right one for the job—Brad Bird, the guy behind stunning Pixar fare like Ratatouille and The Incredibles.

Picking up where J.J. Abrams left off in the underrated Mission: Impossible III, Bird does a remarkable job with what's his first (!!!) live-action feature. Also providing a fresh jolt of oxygen is a smart script that wisely takes it cues from the latest chapters of James Bond in Casino Royale and Quantum of Solace. Rather than showing us yet another superhero who always gets it right in the face of truly insurmountable, suspend-your-disbelief-odds, we see the more flawed, flesh and bones side of Ethan when he's forced to go rogue.

See, his organization, the Impossible Missions Force no longer exists—officially, anyway. In the first scene, Ethan is actually trapped in a Russian prison for reasons that don't come to light until much, much later. Passing the hours by simply bouncing a rock against the wall, you can feel every ounce of Ethan's nervous energy and wonder if he's secretly plotting his escape.

While a movie where Ethan rots away in prison may save the studio copious amounts of cash in sheer explosives alone, it wouldn't exactly be much fun. So before too much time passes, the action seriously kick-starts into overdrive with Ethan's frenetic escape. Naturally, his journey back to freedom is hardly an easy one, but that's what effectively sets the stage for a thrilling ride that doesn't let up for nearly two-and-a-half hours.

Now that Ethan's free, there's a pretty crazy mission, which he has no choice but to accept, since the fate of humanity at large hangs in the balance. Dispatched to infiltrate the Kremlin along with his fellow agents Jane (Paula Patton, Jumping the Broom), geeky tech guy, not to mention the requisite comic relief, Benji (Simon Pegg, The Chronicles of Narnia: The Voyage of the Dawn Treader) and the newest member of the team, Brandt (Jeremy Renner, Thor), it's all just a set-up by a sociopath who wants nothing more than to cover up the theft of a Russian nuclear launch devise and pin the diverting explosion on Ethan and his team.

Considering that tensions are escalating at a nearly breakneck pace between the United States and Russia, something called "ghost protocol" is being enforced since Ethan and his team are now considered traitors. So in an effort to clear their names and save mankind to boot, the next mission is off the grid—and a doozy.

Let's just say, if you're afraid of heights, there's one scene that won't exactly restore your confidence.

Looking rather disheveled rather than the picture of matinee idol perfection (thank you, horrible, shaggy haircut and greasy, unpowdered skin) has done Ethan, and as a result, Cruise, a world of good. Sure, he's still running like crazy and bashing everyone in his way with laser-like precision, but there's something just plain unhinged about Ethan this time around that makes him so fun to watch. A couple of fantastic car chases certainly don't hurt either.
In true action movie fashion, the situation only grows more ridiculous as the minutes tick by. But rather than being cloying, one can't help applauding the consistent ingenuity in raising the stakes. And since Cruise himself seems game for, well, anything, no matter how over-the-top, that inevitably makes Mission: Impossible - Ghost Protocol some pretty great escapist entertainment.

CAUTIONS:
Drugs/Alcohol: Social drinking and cigarette smoking depicted.
Language/Profanity: Very little for a film like this—one use of sh--, a few uses of he--, an exclamation of God's name.
Sex/Nudity: No sex or nudity, although when forced to seduce one of the bad guys, Jane does wear a particularly cleavage-y dress. Jane is also briefly shown in lingerie in another scene. Kissing. After completing a particularly dangerous maneuver, Brandt jokes that next time he'll seduce the bad guy instead.
Violence: In what's practically become par for the course in modern action movies, the violence is fast, furious and prevalent. There are a slew of dangerous situations including a character slipping down from a particularly large skyscraper, another character almost being burned to death, multiple car accidents, brutality and torture, gunfire, someone being thrown out of a window to her death, someone having their neck snapped before being tranquilized, choking, several men being kicked in the groin. A missile almost destroys civilization as we know it.

Christa Banister is a full-time freelancer writer, specializing in music, movies and books-related reviews and interviews and is the author of two novels, Around the World in 80 Dates and Blessed Are the Meddlers. Based in Dallas, Texas, she also weighs in on various aspects of pop culture on her personal blog. For more information, including her upcoming book signings and sample chapters of her novels, check out her Website.