Courtroom Thriller Rebooted in Lincoln Lawyer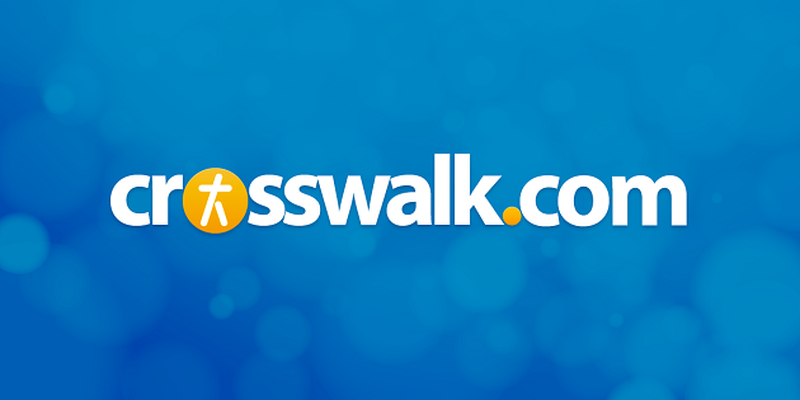 DVD Release Date: July 12, 2011
Theatrical Release Date: March 18, 2011
Rating: R (for some violence, sexual content and language)
Genre: Drama, Adaptation
Run Time: 119 min.
Director: Brad Furman
Actors: Matthew McConaughey, Marisa Tomei, Ryan Phillippe, William H. Macy, Josh Lucas, John Leguizamo, Margarita Levieva, Michael Pena, Trace Adkins
Back in the '90s when John Grisham courtroom thrillers were veritable box office gold, Matthew McConaughey (Ghosts of Girlfriends Past) put his cocky swagger to particularly good use as a young lawyer defending an African American father who'd taken the law into his own hands after the brutal rape of his 10-year-old daughter in A Time to Kill.
For whatever reason, McConaughey—shirt and all—looks right at home in the courtroom, and that's precisely why The Lincoln Lawyer works so well, too. Unlike A Time to Kill, however, McConaughey's character isn't quite so noble, naive or well-intentioned. In fact, Mick's quite the opposite; He's a slick, smooth-talking charmer who simply knows how to work the legal system to his—and his clients'—maximum advantage.
Specializing in helping low-life lawbreakers (think pot dealers, prostitutes and bikers) avoid lengthy jail time—and overcharging them for the privilege to boot—Mick doesn't even have an office. Instead, he prefers keeping the overhead low by operating out of the backseat of a Lincoln Continental. And given his decidedly shifty way of doing business, he's not exactly the LAPD's favorite attorney either.
Fortunately, Mick's got more than enough confidence to actually care, and just in case you didn't pick up on that already, his license plates reading NTGUILTY pretty much settle the score. Yes, he's a defense attorney for profit and nothing more, much to his ex-wife's (Marisa Tomei, Cyrus) chagrin.
For the record, Maggie isn't just his former lover and the mother of his young daughter, but a prosecuting attorney who's always trying to point him in a more noble direction. Naturally, he's having none of it, but he definitely doesn't mind their flirty banter in the meantime.
Of course, the Lincoln Lawyer's story wouldn't be nearly as interesting if it merely remained business as usual. After all, scummy lawyers are supposedly a dime a dozen, right? But even the streetwise Mick couldn't have predicted how complicated his life would get when a money-grubbing bail bondsman (John Leguizamo, Ice Age: Dawn of the Dinosaurs) gives him the tip of a lifetime. Instead of working his usual beat, Mick could actually score some major cash by defending a Beverly Hills playboy, Louis Roulet (Ryan Phillippe, MacGruber) who's currently being held for the attempted rape and murder of a prostitute.
Clearly, it's an offer that Mick can't refuse, so he wastes no time meeting up with Louis and his blueblood parents to iron out the details. Boldly proclaiming his innocence, Louis maintains that he was set up so the girl could enjoy early retirement. But as Louis begins explaining what happened during the night in question, Mick begins to see cracks in his story right from the get-go. And for the first time in a good, long while, Mick actually finds himself burdened by his conscience and wondering how justice should best be served.
Unlike many films in this genre, The Lincoln Lawyer, based on a best-selling novel by Michael Connelly,is a skillfully executed whodunit that keeps you guessing right until the end. And that lack of predictability is a tribute to a smart script that's a great blend of wit and drama that keeps upping the stakes ever so gradually.

Make no mistake, it's still a big-budget legal affair that's perfect with popcorn, but stellar casting (especially McConaughey), an intriguing setting (namely the gritty, far-less-photogenic parts of L.A.), a well-chosen hip-hop soundtrack and a compelling, food-for-thought ethics debate is what elevates The Lincoln Lawyer from merely entertainment as usual. And for anyone who suffered through McConaughey's more insipid fare like Fool's Gold, Failure to Launch and Ghosts of Girlfriends Past, you're just thankful somebody finally gave him something decent to star in.
CAUTIONS:
Drugs/Alcohol: Mick tends to wash his worries down with copious amounts of alcohol. Some social drinking in clubs is also depicted. Drug abuse is discussed several times, but never shown.
Language/Profanity: Four uses of the "f" word, plus a smattering of other profanity including bi---, as-, as-hol-, dam-. God's name is taken in vain on a couple of occasions and paired with da-- on four. Crass words are used in reference to homosexuals and male anatomy.
Sex/Nudity: No nudity. Mick and his ex-wife Maggie eventually hook up (neither is involved with anyone else). Aside from kissing and disrobing (Maggie is shown in her bra, Mick is shirtless) not much is shown thanks to shadowy camerawork. There's also talk of how Louis (and a couple of other characters in the movie) like to have sex—sometimes rough sex—with prostitutes. After Frank's murder, several investigators were surprised to discover he was gay. There's also some talk of the gay activity that sometimes happens in prison.
Violence: Two main characters are shot—one fatally, one merely wounded in the arm. Frank is murdered offscreen (his dead body is later shown). There are several instances where the badly injured, bloodied faces and bodies of young woman are shown in photographs (one was murdered). A woman gives a testimony to how she was beat up, raped and nearly killed by Louis (the scenario is shown two different ways—from his and her perspectives). There's mention of a rape of a 10-year-old child. A gang beats Louis up pretty badly.
Christa Banister is a full-time freelancer writer, specializing in music, movies and books-related reviews and interviews and is the author of two novels, Around the World in 80 Dates and Blessed Are the Meddlers. Based in Dallas, Texas, she also weighs in on various aspects of pop culture on her personal blog.
For more information, including her upcoming book signings and sample chapters of her novels, check out her Website.