Madagascar 3 a Step Up from Predecessors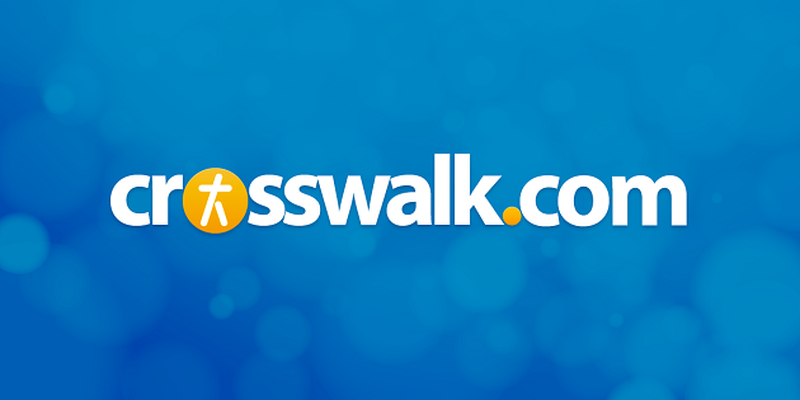 DVD Release Date: October 16, 2012
Theatrical Release Date: June 8, 2012 (2D and 3D theaters)
Rating: PG (for some mild action and rude humor)
Genre: Family, Animation, Sequel
Run Time: 85 min.
Directors: Eric Darnell, Tom McGrath, Conrad Vernon
Voices by: Ben Stiller, Chris Rock, David Schwimmer, Jada Pinkett Smith, Sacha Baron Cohen, Cedric the Entertainer, Andy Richter, Tom McGrath, Frances McDormand, Jessica Chastain, Martin Short, Bryan Cranston
Don't be fooled by the seemingly endless stream of television ads: As much fun as it is, Madagascar 3 is still no Toy Story 3.

But you can't blame the marketing team for trying, right? After all, as cute and crowd-pleasing as circus animals are, especially for the younger set, most franchises tend to lose steam once the third installment rolls around.
Perhaps, sensing the series needed a bit of shaking up, Madagascar 3 is certainly a step up from its predecessors, especially in thoroughly eye-popping 3D. Like last year's underappreciated Rio, the film's color palette is absolutely stunning and gives everyone from Alex the lion (Ben Stiller, Tower Heist) to Marty the zebra (Chris Rock, What to Expect When You're Expecting) to Melman the giraffe (David Schwimmer, John Carter) and Gloria the hippo (Jada Pinkett Smith, The Women) a much-needed jolt of new life.
Also helping the cause considerably is a much funnier screenplay, thanks to the collaboration between series veteran Eric Darnell and indie darling Noah Baumbach, who also worked on the 2009 animated gem, The Fantastic Mr. Fox. Playing it fast and loose from the very beginning, the movie's decidedly frenetic pace suits this motley crew of characters particularly well and keeps the story from dragging on, which should, no doubt, please all the adults in the room.
For anyone jumping on the bandwagon a bit late, no prior knowledge of previous events is really required to enjoy Madagascar 3. See, this time around Alex, Marty, Melman, Gloria and the rest of their furry friends are destined for a whole new adventure altogether. Hoping to leave their native Africa and return to their former digs at Central Park Zoo, their plan to fly home goes seriously awry when they run into a top animal control officer named Capt. Chantel DuBois (Frances McDormand, who's clearly relishing her over-the-top role).
Much to any animal's chagrin, one of Chantel's main hobbies is hunting, and she'll basically stop at nothing to ensure that sweet little Alex's head becomes part of her living room's décor. And with Chantal hot on these animals' trail, the story now has more urgency than ever before.
Naturally, getting back to Manhattan isn't quite as easy as anyone hoped, especially when the gang is forced to join a traveling circus to escape Chantel's clutches. Hoping to make the best of their new situation, they do meet a few new friends on the journey, namely a Russian tiger named Vitaly (Bryan Cranston, Red Tails), a sultry jaguar who goes by Gia (Jessica Chastain, The Help) and a sassy sea lion, Stefano (Martin Short, Hoodwinked Too! Hood vs. Evil).
If we learned anything from last year's Water for Elephants, however, it's that circus life isn't necessarily all its cracked up to be, and Vitaly can't help wondering if his best days were years and years ago. He's in such a slump, in fact, that his sour attitude has rubbed off on the rest of the troop, which makes for a pretty dismal day-to-day life under the big top.
Thankfully, Alex and the rest of the crew have pretty positive attitudes no matter the circumstance, so they've essentially made it their mission to help Vitaly re-embrace his greatness. And being a movie and all, that involves one spectacular display of choreography with Katy Perry's "Firework" serving as the accompaniment.
Making the most of the 3D format rather than simply touting its presence for maximum financial returns, Madagascar 3 has many inspired, imaginative moments that'll keep audiences entertained for the short 85-minute duration. While there's a bit of shameless scatological humor that occasionally crosses the lines of good taste, the bulk of the plot focuses on what loyalty and true friendship look like—a light lesson that was explored far deeper in Toy Story 3 but still elevates Madagascar 3 from the usual mindless movie fare.

CAUTIONS:
Drugs/Alcohol: One of the characters smokes a banana, plus a reference to being "drunk" on maple syrup and cheap prescription medicine.
Language/Profanity: One exclamation of God's name, plus a couple of occasions where scatological humor is sprinkled in.
Sex/Nudity: Some flirty behavior and innuendo involving King Julien and his new amour, a performing bear he meets at the circus. A reference to a circus group who performs "in the nude."
Violence: Several action sequences involving an escape from a casino (they fall through a glass ceiling and cause a pretty big ruckus). A dart gun, switchblades, broken bottles and knives are all used as weapons. Capitaine is hit by a motorcycle wheel, and later, falls unconscious from a platform. There's another potentially scary moment for the younger set when King Julien is nearly swallowed whole by a bear. After a boy continually harasses an elephant, the elephant fights back by sitting on him and dragging him away with his legs sticking out of his hind quarters.
Christa Banister is a full-time freelancer writer, specializing in music, movies and books-related reviews and interviews and is the author of two novels, Around the World in 80 Dates and Blessed Are the Meddlers. Based in Dallas, Texas, she also weighs in on various aspects of pop culture on her personal blog. For more information, including her upcoming book signings and sample chapters of her novels, check out her Website.