Mr. Popper's Penguins Almost Worth Flipping For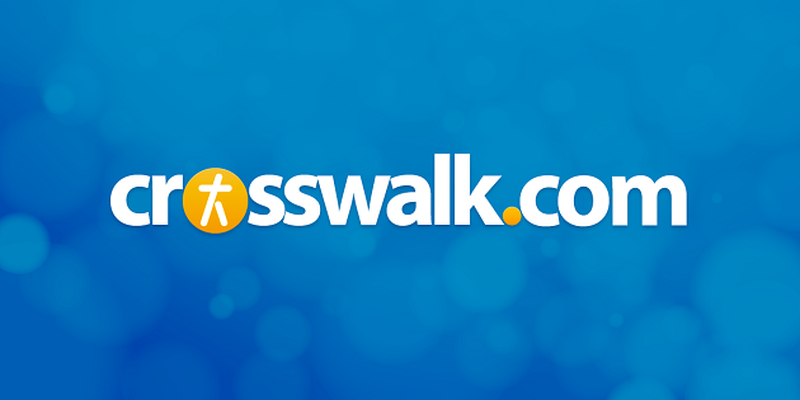 DVD Release Date: December 6, 2011
Theatrical Release Date: June 17, 2011
Rating: PG (for mild rude humor and some language)
Genre: Family/Comedy
Run Time: 95 min.
Director: Mark Waters
Actors: Jim Carrey, Carla Gugino, Angela Lansbury, Madeline Carroll, Jeffrey Tambor, Philip Baker Hall, James Tupper, Maxwell Perry Cotton
Much like Hugh Grant's character before his big transformation in 2002's About a Boy, Mr. Popper (Jim Carrey, A Christmas Carol) has created a comfortable, solitary existence that suits him just fine, thank you very much.
Following in the footsteps of his own deadbeat dad, Tom Popper definitely lacks perspective and that essential "family first" mentality. Sure, he's friendly enough with his ex (an underused Carla Gugino, Faster) and his two kids (Madeline Carroll, Flipped and Maxwell Perry Cotton, TV's Brothers & Sisters) who stay at his pristine Park Avenue apartment every other weekend, but Tom is too busy thinking about work to really pay attention. After all, ruthless real estate schemes don't dream themselves up, and Tom is determined to stay at the top, no matter what's compromised in the process.
In fact, Tom's got a pretty great system in place until those pesky penguins start showing up. A gift from his recently deceased father, these flightless birds—six in all—threaten to turn Mr. Popper's already-perfect world upside down. Not only do they wreck major havoc on his state-of-the-art bachelor pad (cue countless poop jokes), but they're challenging Mr. Popper's now-fragile mental state as he tries again and again to show them the door.
But as coldhearted as Tom is when conducting business, he simply can't hurt these creatures no matter how annoying they are—especially when he sees how much his kids love them. And considering just how many brownie points he's scoring by having Captain, Lovey, Stinky, Bitey, Loudy and Nimrod around (the monikers are inspired by the penguins' specific traits, natch), he also sees it as an opportunity to be the father he's always wanted to be, but never made the time for.
In true Jim Carrey fashion, Tom even goes to rather wacky lengths to make the penguins feel at home. Concerned for their health and ability to thrive in these decidedly domesticated surroundings, he instantly transforms his digs into a Winter Wonderland, complete with snow, a skating pond, and as close to subzero temps as he can manage.
Naturally, an opportunistic zookeeper shows up to stir the proverbial pot, but anyone who's ever seen a family-friendly movie before will know exactly where the story is headed. Still, while the lessons learned are predictable and the character development, particularly of Popper himself, leaves a lot to be desired, what makes Mr. Popper's Penguins almost worth flipping for is the sheer adorableness of the animals themselves.
With distinct personalities and plenty of playful antics to boot, they steal each and every scene they're in—especially when they're watching the late great Charlie Chaplin (yes, you'll have to watch to see what I'm talking about). Naturally, crazy characters like these bring out the zany best in Carrey, too, and you can tell he's having a lot of fun, even without his usual arsenal of risqué, below-the-belt material.
And for families who've already seen the second installment of Kung Fu Panda and experienced Judy Moody's NOT Bummer Summer, Mr. Popper's Penguins is another good option that should ultimately please kids and adults of all ages. As a bonus, it also offers a little food for thought on what's most important in life, too.

CAUTIONS:
Drugs/Alcohol: Champagne is consumed at a party.
Language/Profanity/Humor: One instance of da-- and he-- heard in song lyrics, plus several instances where the Lord's name is exclaimed. "Freakin" stands in for its harsher counterpart. Scatological humor is pretty much par for the course with plenty of poop and fart jokes throughout.
Sex/Nudity: Some mild flirting between Mr. Popper and his ex Amanda, who's currently dating someone else. A reference to Viagra and gonorrhea.
Violence: Only of the comedic variety. Tom is hit in the head and groin area with a soccer ball. The penguins cause problems at a party, which leads to several guests slipping and falling down in dramatic fashion. The appropriately named Bitey regularly chomps on anybody's legs in biting distance.
Religion: In a scene that's more chuckle-worthy than meaningful, Tom prays before a meal. He not only thanks God for the food, but asks him to keep the ice caps from melting.

Christa Banister is a full-time freelancer writer, specializing in music, movies and books-related reviews and interviews and is the author of two novels, Around the World in 80 Dates and Blessed Are the Meddlers. Based in Dallas, Texas, she also weighs in on various aspects of pop culture on her personal blog.
For more information, including her upcoming book signings and sample chapters of her novels, check out her Website.