One for the Money Isn't Worth Yours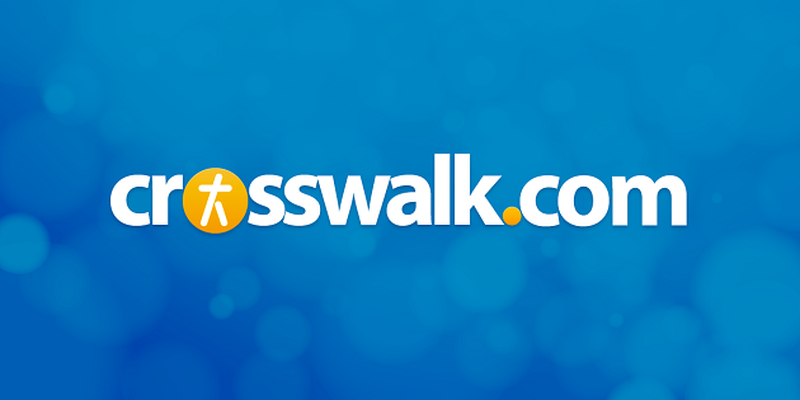 DVD Release Date: May 15, 2012
Theatrical Release Date: January 27, 2012
Rating: PG-13 (for violence, sexual references and language, some drug material and partial nudity)
Genre: Action,Crime, Comedy, Adaptation
Run Time: 106 min.
Director: Julie Anne Robinson
Actors: Katherine Heigl, Jason O'Mara, Daniel Sunjata, John Leguizamo, Sherri Shepherd, Debbie Reynolds, Patrick Fischler
Thanks to the train wreck that is MTV's head-scratcher of a hit, Jersey Shore, the Garden State continues to be painted in a very unflattering, very unfunny light week after week. One can only imagine what it's like for people who actually live there when you've got tabloid favorites like Snooki, The Situation and JWoww as spokespeople.

If the frequent Jersey Shore marathons weren't already bad enough, can we finally say enough with the Jersey jokes already now that One for the Money is in a theater near you? Based on the decent-ish novel by Janet Evanovich, it's an hour and a half of every lame stereotype strung together by a go-nowhere plot. I mean, we get it. Funny accents and big, frizzy hair, not to mention childish, hair-pulling shenanigans, are supposedly downright hilarious.

And while we're at it, is it possible to put the kibosh on films involving pretty girls as unlikely bounty hunters, too?

Much like the 2010 bomb, The Bounty Hunter, starring Jennifer Aniston (Horrible Bosses) and Gerard Butler (Machine Gun Preacher), One for the Money is the equally lackluster story of a good girl willing to go bad for the right price. After getting let go from her gig in lingerie sales (don't ask), Stephanie Plum's (Katherine Heigl, New Year's Eve) predictably named cousin Vinnie (Patrick Fischler, TV's Grimm), a bail bondsman, has an idea of how she can score some quick cash for her overdue car payment and rent—by becoming his recovery agent.

Turns out, if Stephanie can track down—and bring in—notorious bail jumper Joe Morelli (Jason O'Mara, TV's Terra Nova) who's been accused of knocking off an unarmed man, she'll make a quick 50 thousand. Trouble is, she doesn't know the first thing about wielding a gun, let alone successfully capturing a dangerous man, but when desperate times call for desperate measures, she's more than willing to give it a try.

Perhaps, hoping to bring a little credibility to the proceedings, she's been assigned a mentor named Ranger (Daniel Sunjata, TV's Grey's Anatomy) who's more than willing to show her the proverbial ropes.

In an effort to up the ante, or at least our leading lady's motivation, we eventually discover that Stephanie has an even deeper connection to the criminal in question. Considering that Joe's the guy who ditched her in rather spectacular fashion in high school, Stephanie decides to remind him of the heartbreak he caused the same way she did before—by running him over and breaking his leg. And just in case you didn't laugh the first time around, you'll have several more opportunities since it's basically the screenwriters' only attempt at a running joke.

Naturally, a veritable boatload of contrivances follow, from everyone accusing Stephanie of still having feelings for Joe to the persistent sparring (verbal, physical and otherwise) that happens whenever they're in the same room. Funny thing is, in the strictest guilty pleasure sense, the film's source material was actually an enjoyable page-turner that showcased our leading lady's inimitable courage. But while Heigl surely seems game for anything, no matter how embarrassing in One for the Money, the lighthearted fun of the novel is inexplicably lost in translation.
If anything, the story has all the enjoyment and depth of a badly written sitcom. Not only is every single twist and turn narrated in an annoying voiceover that explains everything you're more than capable of seeing yourself, but the seemingly endless buffet of "quirky" side characters introduced throughout (a hooker with a heart of gold, the elderly comic relief who's exploited for cheap laughs, the older, wiser rival with a particularly mean streak) add absolutely nothing to the bottom line—a serious disservice to the audience, not to mention Evanovich's charming novel.

CAUTIONS:
Drugs/Alcohol: References to alcohol and marijuana abuse. The story's bad guys are also part of a heroin ring.
Language/Profanity: Rude gestures and a very steady stream of expletives throughout, including sh--, as-, bit--, da-- and bast---. God's name is abused on numerous occasions and paired with da--.
Sex/Nudity: Rude references to male and female anatomy. Sexually charged innuendo and jokes (one involves a lesbian tryst, another a rapist). Joe handcuffs Stephanie to the shower rod while she takes a shower (we see her naked, but her breasts and lower half are strategically obscured). Ranger eventually helps her get free with the promise of seeing her naked (we eventually see them wrapped in the sheer shower curtain). Stephanie is also shown in her bra. A man's naked backside is shown. Steph's grandmother talks extensively about the joys of wearing a thong.
Violence: Dead bodies are shown with holes in their foreheads. Another body is found that has been decomposing for a while. Gunfire depicted throughout. Fighting and hand-to-hand combat. A prostitute is thrown out of a car after a severe beating. A man gets ran over by a car several times and has his leg broken in several places. Discussion of killing someone and where to throw the body. Cage fighting. Exploding cars. Some intense chase scenes.

Christa Banister is a full-time freelancer writer, specializing in music, movies and books-related reviews and interviews and is the author of two novels, Around the World in 80 Dates and Blessed Are the Meddlers. Based in Dallas, Texas, she also weighs in on various aspects of pop culture on her personal blog. For more information, including her upcoming book signings and sample chapters of her novels, check out her Website.