Real Steel Packs a Surprisingly Good Punch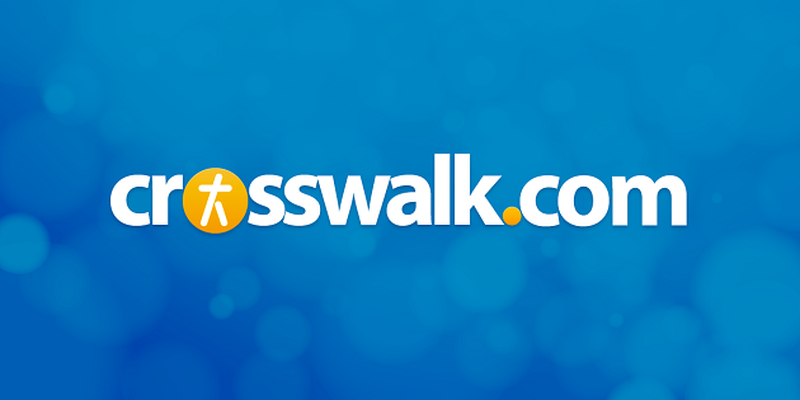 DVD Release Date: January 24, 2012 
Theatrical Release Date: October 7, 2011 (conventional theaters and IMAX)
Rating: PG-13 (for some violence, intense action and brief language)
Genre: Action, Adventure, Sports, Drama
Run Time: 127 min.
Director: Shawn Levy
Actors: Hugh Jackman, Dakota Goyo, Evangeline Lilly, Anthony Mackie, Kevin Durand, Hope Davis, James Rebhorn, Marco Reggeri, Karl Yune

Not to be confused with those robots in disguise that recently hit DVD in Transformers 3, Real Steel has an actual human pulse.
Sharing more in common with your average sports movie (think Rocky meets The Karate Kid) than a big, dumb popcorn flick, it's a born crowd-pleaser, thanks to the meaningful father/son dynamic and an electrifying 1 Samuel 17 battle that keeps you engaged right 'til the bitter end. 

Set in the not-so-distant future (and really, aside from those metallic behemoths freely roaming about, Planet Earth doesn't look all that different), we're introduced to Charlie Kenton (Hugh Jackman, X-Men: First Class), who was once a particularly promising fighter. Or he was, anyway, until humans were banned from the sport. Now that robots are the only ones allowed in the ring, Charlie moonlights as a promoter who drifts his way from city to city with subpar machinery in tow.

On a good night, he can beat the second-rate competition, but the big payouts, the ones that could actually change his rather sad living situation, aren't within reach without some new metal.

Even worse, Charlie's got a bit of a gambling problem. Given his lack of resources, he'll do just about anything to pay back the three people he owes money to. But when he pushes his poor robot to the limit, he ends up with little more than a pile of unsightly scrap material. So with no other prospects on the job front, he's got to find another robot—and fast. Trouble is, he's out of cash.

Adding another layer of intrigue to the simmering plot is when Charlie's 11-year-old son, Max (Dakota Goyo, Thor) enters the picture. As if it wasn't already rotten enough to be abandoned by Charlie as a baby, Max's mother recently passed away, too. And since Charlie was named as Max's legal guardian in her absence, well, it's time for him to step up and be his daddy.

Naturally, Charlie is about the worst person for the job, so he makes Max's wealthy uncle Marvin (James Rebhorn, The Box) and aunt Debra (Hope Davis, Synecdoche, New York) an offer they'd be too coldhearted to refuse. For a cool 100k, he'll let them be his new parents instead.

While they're definitely up to the task of raising young Max, they've got a major scheduling conflict in the meantime. Since they booked a non-refundable vacay to Italy, they need Charlie to step in for the summer. But if Charlie's willing to take his son for three months, they'll be happy to give Max a proper home when they get back.

Armed with enough money to move forward with his life now, things still don't go exactly as planned for Charlie. To wit, when Max finds a perfectly fixable robot named Atom in the local junkyard, he's decided that Charlie needs to get him up and fighting—pronto, rather than finding something new. Since he's not exactly the robot whisperer, Charlie asks his longtime friend (and potential love-interest) Bailey (Evangeline Lilly, The Hurt Locker) for help. Although she's got plenty of reasons to resent him, seeing Charlie with Max slowly begins softening her heart.

What happens next won't surprise anyone who's seen a movie before, but the journey is thoroughly engaging nonetheless. Buoyed by expertly choreographed action sequences, a strength of director Shawn Levy (Night at the Museum: Battle of the Smithsonian), and winning turns from the leads, Real Steel surprisingly has plenty of mettle. And considering a good chunk of the film involves clunky ol' robots, that's really saying something. In fact, Michael Bay (director of the Transformers franchise), may want to take notes before Transformers 4 starts production.
CAUTIONS:
Drugs/Alcohol: Social drinking, plus Charlie has empty beer bottles all over the floor of his trailer.
Language/Profanity: Less than most PG-13 movies, but there are a couple of instances of sh-- (once it's Max who says it), da--, as-, bit--, plus several exclamations of God's name.
Sex/Nudity: Some passionate kissing. A couple of scenes with women in skimpy-ish attire.
Thematic Material: Max's mother died, and his dad wants very little to do with him at first. Max also discovers that his dad was paid to sign him over to his aunt and uncle.
Violence: Most of the violence involves stylized battles between robots in the boxing ring. The clash of metal on metal is similar to what goes down in a regular boxing match. Charlie and Max also attend some underground fights that are rather rowdy. Charlie gets beat up for not paying a gambling debt, and Max is right there as it's all going down. In a scene that's more scary than violent, Max falls from a high spot but is saved at the last minute.
 
Christa Banister is a full-time freelancer writer, specializing in music, movies and books-related reviews and interviews and is the author of two novels, Around the World in 80 Dates and Blessed Are the Meddlers. Based in Dallas, Texas, she also weighs in on various aspects of pop culture on her personal blog. 
For more information, including her upcoming book signings and sample chapters of her novels, check out her Website.