Secret World of Arrietty Is a Small Wonder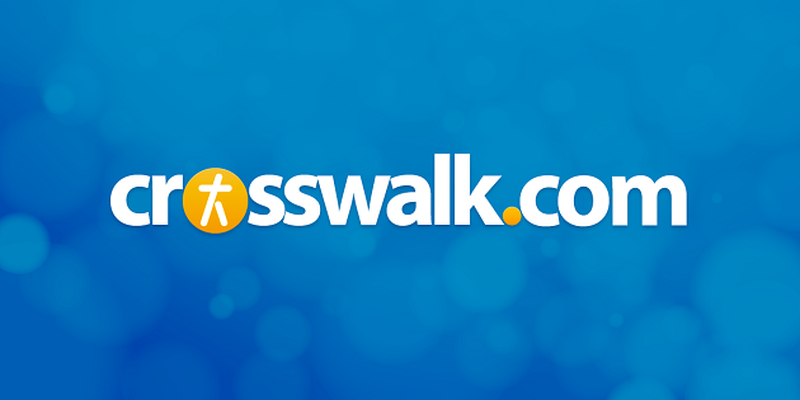 DVD Release Date: May 22, 2012
Theatrical Release Date: February 17, 2012
Rating: G
Genre: Sci-Fi/Fantasy, Animated, Adaptation
Run Time: 80 min.
Director: Hiromasa Yonebayashi and Gary Rydstrom
Actors: Voices of Bridgit Mendler, David Henrie, Amy Poehler, Will Arnett, Carol Burnett, Moises Arias

Over in Japan, a quiet revolution is taking place in animated filmmaking, particularly through Japan's Studio Ghibli. Now thanks to the advocacy of John Lasseter, the founder of Disney-owned Pixar, Studio Ghibli's films are available to U.S. audiences. Following 2008's Ponyo, which was directed by Hiyao Miyazaki and released here in 2009, Disney is releasing the 2010 production of The Secret World of Arrietty, written by Miyazaki, directed by Hiromasa Yonebayashi and prepared for U.S. release by director Gary Rydstrom.

What makes Studio Ghibli films so special? They leave room for viewers to consider what they're watching. They don't hit you over the head with manic action scenes, bathroom humor or pop-culture references. They don't insult you. They're not beneath children or adults. They make you see things in new ways. And they're beautifully animated.

Seeing things in a new way goes with the territory in Arrietty. Based on Mary Norton's book The Borrowers, the film is about a family of small beings who live behind the boards of a home, and it's told mostly from their perspective. There's the father, Pod (Will Arnett, Despicable Me); the mother, Homily (Amy Poehler, Alvin and the Chipmunks: Chipwrecked); and daughter Arrietty (Bridgit Mendler, Alvin and the Chipmunks: The Squeakquel). They stay out of sight of humans as best they can, but they have to risk exposure every time they go on a mission to "borrow" things in the home—things that, they say, humans don't really need or won't miss, such as cookies and sugar cubes. The father warns that if they're seen by the humans, the family will have to move.

Early in the film, Pod takes Arrietty on her first borrowing trip. They make their way to the walls of the kitchen, then stare across the massive chasm that separates the wall from the counter with the sugar. The perspective of these small beings is beautifully rendered, helping us see the challenges they face beyond being discovered by the home's human residents. Just getting across the kitchen is a major undertaking, involving the borrowers' own rappelling system and ingenuity.

Other obstacles are well known to Pod and Arrietty. Rats (Pod calls them "filthy"), a house cat and even death itself. The latter threat is mainly implied via an impending heart operation for Shawn (David Henrie, TV's Wizards of Waverly Place), a young human who sees Arrietty and turns into a trusted confidante. After she's spotted by Shawn, Arrietty frets that her family will have to move. Her mother has a greater worry about the borrowers' future: She thinks that the family may represent the last of their kind. "What will become of us?" she wonders—until Pod comes across the young Spiller (Moises Arias, Astro Boy), who assists the family's planning for the move they believe is now necessary.
The family's isolation and Arrietty's need for a friend speak to the loneliness of childhood. That's something that contemporary movies for kids, in their eagerness to please a broad audience and keep them entertained, often don't address. Also, Shawn's upcoming operation gives the film a sense of impending mortality—a subject kids' movies usually tap dance around.

That doesn't mean the movie wallows in morbidity. Instead, when Shawn resignedly tells Arrietty, "None of us can live forever. We all have to die sometime. . . . You just have to accept it and prepare for the worst," Arrietty fights back. "Oh, no you don't!" she exclaims. "We'll keep on living!"

Shawn's statements aren't incorrect—we all do have to die sometime. But it's not for us to decide when our time is up. Until then, we are called to live, and to preserve life—our own included. Even though the borrowers, led by Arrietty's father, fight despair at times, they bravely press on in the hope that something better awaits them.

The Secret Life of Arrietty is a solid Studio Ghibli effort, a story about small people with big hopes. Give it a chance and it will enhance your sense of wonder. It might even make you feel like a kid again.

CAUTIONS:
Language/Profanity: None.
Alcohol/Smoking/Drugs: Wine consumed, and bottles of wine seen several times; Shawn's aunt wonders if Hara has gotten into the sherry.
Sex/Nudity: None.
Violence/Crime: A cat attacks the borrowers; Arrietty threatens to cut down "filthy rats" with her sword; Shawn speaks of a needed heart operation and the chances that it won't be successful; a crow flies into a window and flaps its wings trying to get away; a housekeeper hits the crow with her shoe; father explains that other borrowers have lost their lives believing that humans were their friends; housekeeper wants exterminators to come to the home and clear out the borrowers; Spiller offers a fresh cricket leg to be eaten; cat hisses and leaps at Arrietty; Shawn exits his room via a window and walks on roof of home.
Religion/Morals: Mother prays for husband and daughter, "Please God. Help them"; father says he's proud of his daughter; mother calls daughter a "smart girl," and she replies, "Maybe I have a smart mom who taught me"; Shawn says, "None of us can live forever. We all have to die sometime. Sometimes things happen to us that are beyond our control. You just accept it. . . . You have to accept the hand of fate." Arrietty replies, "Oh, no you don't!"

Questions? Comments? Contact the writer at crosswalkchristian@hotmail.com.