The Debt Has Plenty of Payoff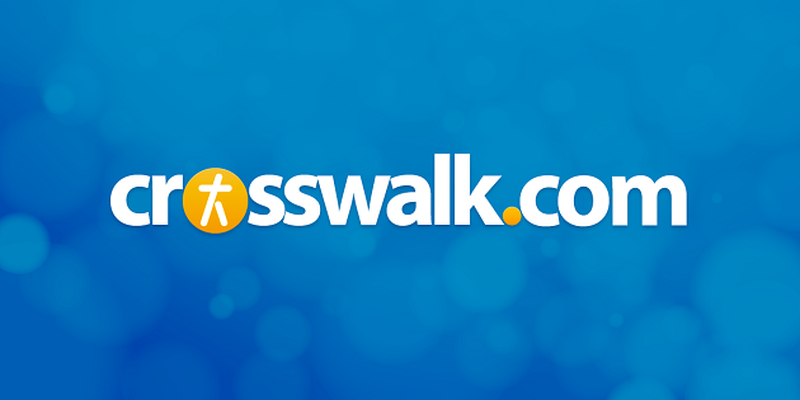 DVD Release Date: December 6, 2011
Theatrical Release Date: August 31, 2011
Rating: R (for some violence and language)
Genre: Thriller, Drama
Run Time: 114 min.
Director: John Madden
Actors: Helen Mirren, Tom Wilkinson, Ciarán Hinds, Jessica Chastain, Sam Worthington, Marton Csokas, Jesper Christensen
Kicking off the end-of-summer movie season with a potent mix of substance and style, The Debt is a thought-provoking thriller that's actually worthy of its stellar cast, particularly newcomer Jessica Chastain (The Help) in her meatiest role to date and Helen Mirren (Arthur), who showcases some seriously killer instincts as Rachel Singer, a former Mossad officer who helped take down a Nazi war criminal, Dieter Vogel (Jesper Christensen, The Young Victoria).
Set in two different eras with the same three characters anchoring the story, The Debt is based on the Israeli film by the same name. Unlike many stories that simply get lost in translation when being adapted to English, however, The Debt not only holds your attention for nearly two hours (a rare feat at the cinema these days), but offers plenty of food for thought, given the story's intriguing themes and moral dilemmas sprinkled throughout the script.
Kicking off at a book launch in 1997 where three former Mossad agents including Singer, her ex-husband Stephan (Tom Wilkinson, The Green Hornet) and their former colleague and friend, David (Ciarán Hinds, Harry Potter and the Deathly Hallows: Part 2) are being honored for their bravery, it quickly becomes apparent that not all is as it seems. In fact, as the trio exchanges subtle but all-too-knowing glances, you immediately wonder if their heroism isn't a bit, well, exaggerated.
Next, a flashback to 1965 only heightens the intrigue. This time around, a much younger Rachel (Chastain) and a much younger David (Sam Worthington, Clash of the Titans) are posing as a young married couple trying for their first baby. Naturally, it's not fertility tips they're looking for. Instead, they're hoping to gain better access to the aforementioned Dieter, who's now posing as an anonymous German gynecologist after his reign as the Surgeon of Birkenau during World War II.
Tasked by the younger Stephan (Marton Csokas, Alice in Wonderland) to trap and kidnap Dieter so he can stand trial for his heinous actions back in Israel, saying the mission doesn't exactly go as planned is a huge understatement. Despite Rachel's and David's rigorous training and inherent know-how in volatile and especially stressful situations, everything that basically can go wrong—does.
Adding further interest to an already-fascinating plot is what information is uncovered as the story jumps back and forth in time. While the story's tired romantic triangle in the third act doesn't add anything to the bottom line, the other unexpected connections between these contentious characters do yield genuine surprises. And considering how utterly predictable and tired your average thriller has become (even the big, surprise twist at the end has become a well-worn cliché), the unpredictable places the story goes makes for a mostly satisfying journey.
While violence is often part of the equation (and trust me, when these moments happen, it's effectively jarring), the most damaging scars are often emotional in The Debt. Like the best superhero movies, minus all the elaborate costumes and cartoonish fanfare, The Debt reminds us that even heroes are still human. And it's this uneasy blend of regret, uncertainty, longing and the consequences of dishonesty illustrated here, even for what's understandably a "good cause," that adds substantial heft to the story that plays to the strengths of these actors.
CAUTIONS:
Drugs/Alcohol: Social drinking and cigarette smoking depicted. A man is injected with a sedative.
Language/Profanity: A dozen uses of the "f" word, sh--, he--, dam-, plus instances where God's name is taken in vain.
Sex/Nudity: Sex is implied, but never shown in two different scenes. A woman sees a fertility doctor and undergoes several tests, but a white sheet obscures anything being shown below the waist.
Violence: From beginning to end, The Debt is one intense film. There are several fights that break out (some bloodless, some that are particularly violent with plenty of blood). In one of the scenes, a man slices a woman's face with part of a broken plate. She's later thrown violently into a radiator. A woman stabs a man with a syringe. A man punches another man's face repeatedly. A man throws himself in front a moving bus and dies. A woman partially paralyzes a man with her legs. Some gunfire.

Christa Banister is a full-time freelancer writer, specializing in music, movies and books-related reviews and interviews and is the author of two novels, Around the World in 80 Dates and Blessed Are the Meddlers. Based in Dallas, Texas, she also weighs in on various aspects of pop culture on her personal blog.
For more information, including her upcoming book signings and sample chapters of her novels, check out her Website.