Reality is Stranger Than Fiction in I, Tonya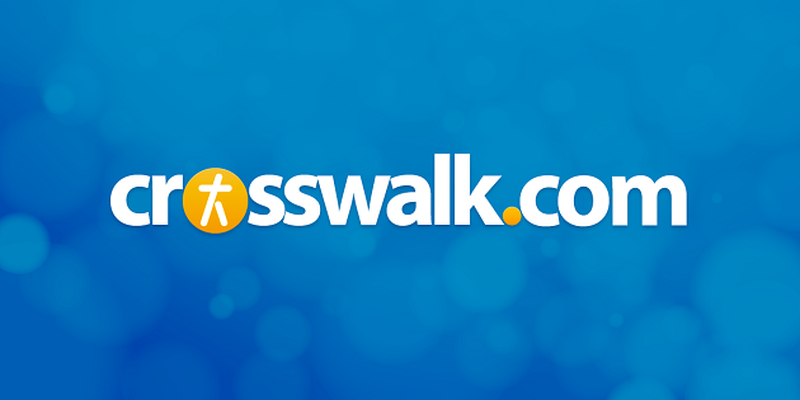 The stars align for this movie in the way they never did for larger-than-life figure skater Tonya Harding. For its loud, bright, engrossing storytelling, I, Tonya garners 4.5 out of 5.
 
Synopsis
Tonya Harding, born in 1970, was an unparalleled American athlete. A skater since age three. The first American female figure skater to pull off the triple-axel at an international event. A two-time Olympian. And then in 1994, she was banned from the United States Figure Skating Association.
Much has been made of Harding since "the incident," when her competitor Nancy Kerrigan was mysteriously injured before an important event. This fresh new tale of the U.S. Olympian's dramatic rise and fall is framed by dramatized character interviews: frank, down-home, sassy Tonya (Margot Robbie), her ex-husband Jeff Gillooly (Sebastian Stan), and her chain-smoking, brutal mother LaVona (Allison Janney). It's not out to expose "what really happened." It's a story to remind a new generation about a world-changing icon who - for a while - might have been the greatest figure skater in the world.
 
What Works?
Every category gets high marks in I, Tonya. Director Craig Gillespie (Million Dollar Arm, The Finest Hours) comes into his own with Scorsese-esque flair, transforming the brash script into a well-paced, energetic roller coaster ride, complete with soaring (if CGI enhanced) skate sequences. The soundtrack is phenomenal, helping drive home the "so ridiculous you have to laugh" elements of Tonya's story. Most especially, the film is glued together by high-caliber performances by Janney, Stan, Paul Walter Hauser (as Jeff's buddy and Tonya's "bodyguard") and above all, Robbie as Harding. Robbie's tenacity is palpable; her anger bubbles and her tenderness glows. Tonya Harding stood apart from the crowd, and so does Robbie.
As the pieces of Harding's story fall into place, the director allows the audience moments to laugh, wince, and downright cringe. But amidst the conflicting verbal testimonies, it's worth noting that the filmmakers choose to show Tonya's experience pretty much the way she explains it. After skating judges, the courts, and the world were all willing to believe the worst about this young woman, here we see events just as she describes them - and it's rough.
 
What Doesn't?
It's hard to find much fault with the technical elements of the film, but it won't resonate with everyone's tastes. These characters are crass and violent, and the film showcases each expletive, smack, and shiner. The lighthearted, darkly humorous tone of the film will also strike many as yet another blow against the already woebegotten Harding. However, to this reviewer, that reading might be a tad too simplistic. Sometimes real life is more farcical than any Shakespearean comedy of errors. It's possible to acknowledge that even in the midst of dark, troubling, unfair events.
 
Christian Worldview Elements / Spiritual Themes
The biggest worldview element touched on in the film is the idea of truth, as might be expected in a story with so many conflicting narrators. Harding, in her moments addressing the camera, scoffs at the notion of truth, claiming that "everyone has their own truth" and that life careens on without caring, with its own agenda. However, it's not clear whether the filmmakers stand behind these claims, or whether those are examples of the film-version of Harding insulating herself against all she's has to deal with across the years.
Other elements are always underneath the surface of the action, prompting the audience to consider and reflect. Parenthood. Marriage. Cycles of abusive. Systematic misogyny. The veneer of perfection and wholesomeness that we demand of celebrities (particularly ice skaters), and the corruption of supposedly unbiased institutions that consistently value image over talent. The culpability of the masses, the audiences, who lap up celebrity gossip and drama even at the expense of their fellow human beings.
 
CAUTIONS (may contain spoilers)
MPAA Rating: R for pervasive language, violence, and some sexual content/nudity
Language/Profanity: Pervasive, strong language, including the f-word, using "Christ" as an expletive, crass anatomical terms, and creatively profane insults. A young child gives the finger to a group of other kids.
Sexuality/Nudity: A couple is shown having sex briefly a few times. A woman getting ready in front of a mirror, wearing her bra but no shirt, is groped on her breast by a young man. Topless women at poles are dimly seen in the background of a short scene set in a bar. A few outfits reveal cleavage or are very form-fitting. A woman asks a young couple if they've had sex yet, using crude terms.
Violence/Frightening/Intense: A lot of domestic abuse: hitting, punching, bodyslamming, breaking glass, bruises, death threats, suicide threads, and gun-waving. A woman having her knee "bashed in" is the subject of much conversation, and is dramatized a few times but not graphically. Blood is shown a few times, including a slow-motion scene where two women are boxing. A woman abuses her child several times (beats with a hairbrush; knocks off her chair). A woman throws a steak knife at a younger woman during a fight, and the knife lands (shallowly) in her arm. A man and his young child hunt in the woods and shoot a rabbit.
Drugs/Alcohol: Characters consistently drink and smoke cigarettes throughout.
 
The Bottom Line
RECOMMENDED FOR: Lovers of high-energy, over-the-top movies like Wolf of Wall Street. Anyone fascinated by Tonya Harding's story. Anyone too young to remember the Harding story who wants an entertaining version of the events. Fans of Margot Robbie and Allison Janney.
NOT RECOMMENDED FOR: Those with a sensitivity to hearing profanity or watching domestic violence, particularly those with traumatic experience of DV. Those who prefer their biopics sober and stately, ala The Queen or Lincoln.
I, Tonya, directed by Craig Gillespie, opens in limited theaters December 8, 2017, wider throughout December. It runs 119 minutes and stars Margot Robbie, Sebastian Stan, Allison Janney, Paul Walter Hauser, Julianne Nicholson and Bobby Cannavale. Watch the trailer for I, Tonya here.
 
Debbie Holloway is a storyteller, creator, critic and advocate having adventures in Brooklyn, New York.
Publication date: December 8, 2017
Image courtesy: ©Neon