Undefeated Breaks the Sports Movie Mold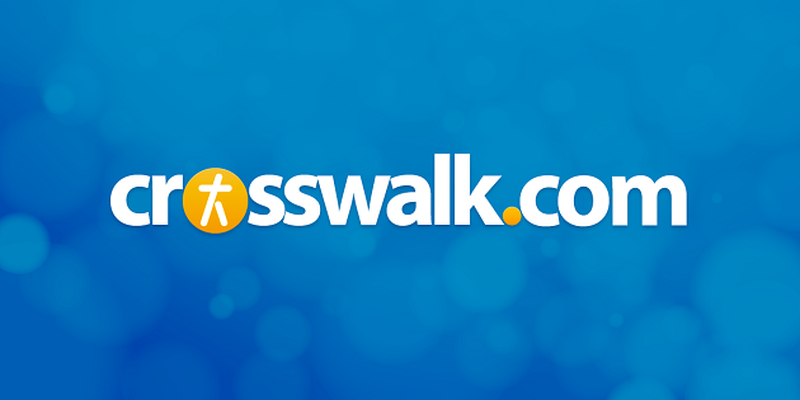 DVD Release Date: February 19, 2013
Theatrical Release Date: February 17, 2012 (limited) March 2, 2012 (wider)
Rating: PG-13 (some language)
Genre: Documentary, Sports
Run Time: 113 min.
Directors: Daniel Lindsay, T.J. Martin
Cast: Bill Courtney, Chavis Daniels, Montrail "Money" Brown, O.C. Brown, who are all playing themselves
Judging solely from what you see in the trailer, it might be tempting to simply dismiss Undefeated as nothing more than a knockoff of 2009's The Blind Side.

But there's a reason—or more precisely, several reasons—the film recently won the Oscar for "Best Documentary Feature." Without the distraction of actors everyone knows and loves in leading roles (yes, even in that hideous brassy blonde wig, you still knew Sandra Bullock was, well, Sandra Bullock playing Leigh Anne Tuohy in The Blind Side), the audience really has an opportunity to connect with the real-life players in this compelling, beat-the-odds story.

Before the filmmakers introduce us to the Manassas Tigers, however, they give us a telling sense of their surroundings first. Back in the 1980s, North Memphis was the portrait of a thriving industrial community, thanks to the Firestone tire plant and several other profitable factories. Unfortunately, when the lagging economy could no longer support these ventures and their doors shut for good, the once-prosperous locale quickly transformed into a slum where crime ran rampant and the nearby homes and buildings were in a permanently dilapidated state.

Not surprisingly, the impoverished conditions couldn't help but take its toll on the students nearby, too. While the school itself is on the newer side, the lack of funding for programs (like football) was practically non-existent. Adding the proverbial insult to injury, the Manassas Tigers, didn't even have a home field and hadn't won a playoff game—ever. So to earn enough cash to keep the makeshift program going, they earned $3,000 to $4,000 per game to get pummeled by nearby squads who basically needed the morale boost.

On an even grander scale than football, the life and future prospects (or lack thereof) of these teenagers was equally grim. Not only do many of them come from broken families, but some have already started acting out and have been to jail. Even worse, bad grades, few resources and a sheer lack of hope for anything better have all but dashed any future aspirations of going to college.

Fortunately in 2004, things started looking up when a successful businessman named Bill Courtney stepped in and volunteered to be the Tigers' coach. Bearing a striking resemblance to actor Philip Seymour Hoffman (Moneyball), Courtney specializes in tough love. Challenging the Tigers to live—and play—with a strong sense of personal character defined by hard work, honesty, discipline and self-sacrifice, he stands by these guys through life's inevitable ups and downs and encourages them enough to believe they can have a future that's bigger and brighter than what they're expecting.

While it's thoroughly fun to see the Tigers finally start winning in 2009, the year most of Undefeated is centered around, it's the victories off the field that are still the most satisfying. In fact, I'd suggest having a few tissues nearby, especially for the story of Montrail "Money" Brown, who nearly walks away from school for good after suffering a season-ending knee injury.
In Undefeated, we spend quite a bit of time with three Tigers in particular, including the aforementioned Brown—a journey that's nothing short of rewarding. Whether it's seeing troublemaker like Chavis Daniels, who's already spent time in juvenile detention, begin to overcome his anger issues or the formidable on-the-field presence, O.C. Brown (no relation to "Money") finally do well enough on his ACT so he could have a shot at attending college, you can't help but be moved.

If anything, the tireless efforts of Coach Courtney that are highlighted in Undefeated are a reminder of just how important it is for believers to put our faith in action—because it truly can make a difference now—and for years to come.

CAUTIONS:
Drugs/Alcohol: Drug-related activity is referenced but nothing more.
Language/Profanity: Several uses of sh--, as-, da--, h-ll and a few instances where freakin' stands in for its harsher counterpart. God's name is misused once.
Sex/Nudity: None.
Violence: A couple of scuffles between players (tension escalates when one teammate calls another player "gay"), but nothing overly heated. There's also normal football-related action with hard hits, etc.
Faith: Coach Courtney is shown leading his team in prayer, and during their pre-game huddles, they recite the Lord's Prayer. Going to church is something the team also values, along with character qualities like teamwork, sacrifice and discipline. Courtney is also intentional about being a good father since he was also the son of a single parent. While it's clear that Courtney loves God, his family and ultimately wants the best for his team, it may be unsettling for some viewers that he's shown praying in one scene and using saltier language (mostly sh--) in other scenes. The profanity is usually in response to someone not giving it their all on the field.

Christa Banister is a full-time freelancer writer, specializing in music, movies and books-related reviews and interviews and is the author of two novels, Around the World in 80 Dates and Blessed Are the Meddlers. Based in Dallas, Texas, she also weighs in on various aspects of pop culture on her personal blog. For more information, including her upcoming book signings and sample chapters of her novels, check out her Website.