Ice Age
compiled by Jeffrey Overstreet

Copyright Christianity Today International

Updated

Nov 24, 2009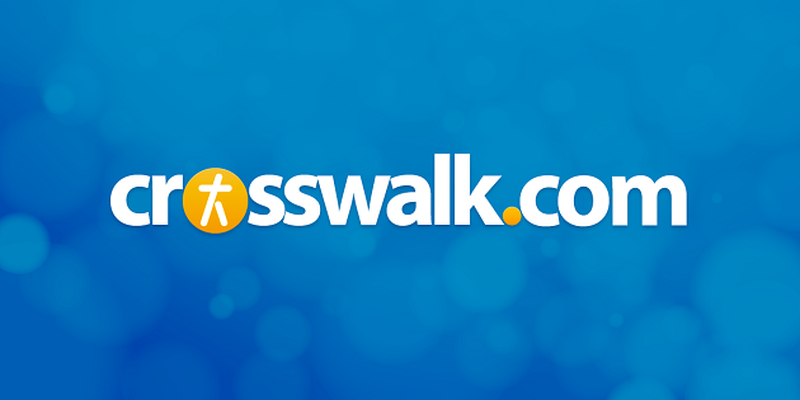 from Film Forum, 03/21/02
Blue Sky Studios has entered the big leagues of animated features. Chris Wedge's Ice Age is the first feature-length CGI cartoon from the studio, which was recently acquired by 20th Century Fox after their own animation company folded following the disappointment of Titan A.E.
Ice Age is a story about a wooly mammoth named Manfred (Ray Romano) and a clumsy sloth named Sid (John Leguizamo) who form an unlikely, reluctant friendship as they try to return an abandoned human child to its clan of early humans. They must overcome a series of environmental obstacles and avoid the wiles of sabertooth tigers, who are hunting the child for vengeance.
Ice Age is a delightful surprise—a well-told story, brought to life with impressive animation. Leguizamo, Romano, and Denis Leary (who voices a tiger named Diego) provide excellent voice work. Many will be relieved to know that the film avoids the typically annoying pop songs. And there's a preference for Road Runner vs. Wile E. Coyote humor rather than the crass innuendos and pop culture references of Shrek. Sure, it's a familiar story, with elements of Bambi, The Lion King, The Jungle Book, and a dozen other children's classics. But it's not a rip-off. At only 75 minutes long, it should keep your kids' attention, and yours. You'll find my full review at Looking Closer.
"Ice Age isn't perfect," writes J. Robert Parks (The Phantom Tollbooth). "It feels 15 minutes too long. But as Disney seems to have abandoned its award-winning formula, it's nice to see another studio pick up where Disney left off. [It's] a movie your kids will love and you'll enjoy."
At Hollywood Jesus, David Bruce finds examples of selfless love throughout the story, and he points out an echo of Christ in the transforming power of a child in the lives of his caretakers: "The child comes into a world of enemies and furnishes the common ground on which reconciliation can occur."
Michael Elliott (Movie Parables) writes, "The set designs are imaginative and the main characters are expressive and well defined." He says the film's theme of cooperation "resonates with us because God has called us to operate as one, much like a herd."
The U.S. Conference of Catholic Bishops's critic says, "Wedge enlivens the proceedings with bouncy physical humor, punchy one-liners and skillfully drawn animation while tossing in a light lesson on familial love, no matter who makes up the family unit."
Holly McClure (Crosswalk) says, "I enjoyed this movie a lot more than I thought I would. It's a perfect movie to take your kids to, and you'll enjoy sitting through it yourself."
Bob Smithouser (Focus on the Family) applauds it as well: "[It] benefits from clever writing, delightfully wacky voice work by John Leguizamo, and some of the wildest action and slapstick possible without an anvil and a 'That's all folks!'"
"Ice Age has neither the invention and creativity of Monsters Inc. nor the satiric wit of Shrek," says Steven D. Greydanus (Decent Films), "but it still emerges as the best new family film of the season. [It] blends slapstick, occasionally sly adult humor, and, yes, a couple of poop jokes—though parents may rest assured that it doesn't even approach Shrek-like levels of low humor."
Phil Boatwright (The Movie Reporter) calls it "action filled comedy with tons of heart."
Paul Bicking (Preview) cautions parents that "Younger audiences may find some scenes disturbing, such as the child's mother disappearing in a river, an intense battle with Diego's tiger pack, and cave drawings depicting men attacking a mammoth family." He points out a scene of one character risking his life for another, and says, "For Christians, the line stirs memories of Christ giving up his life to save many." Is he worried about the movie's nods to evolutionary theory? "One humorous scene in an ice cave suggests Darwin's theory of evolution but a following scene includes a UFO stuck in ice, which could equate Darwin's ideas with those of extraterrestrial life."
Lisa Rice (Movieguide) objects to the "politically correct" elements of "anti-hunting, evolution, possible homosexual inferences." But she also objects to "politically correct" elements of "environmentalism … and jabs at fear-based 'end of the world' religious zealots." Hmmmm. "To counter this," Rice argues, "there was a very strong endorsement of marriage, a life laid down in sacrifice for another and a strong portrayal of the necessity of unity before victory."
Mainstream critics were divided over the movie. Some found it too formulaic, while others appreciated how much Wedge accomplished in 75 minutes.
MaryAnn Johanson (The Flick Filosopher) dismisses it as formulaic and bland: "The computer animation may be lovely … but that can't make up for a humdrum script that steamrollers the audience with an overly sentimental story we've seen too many times before."
But Roger Ebert (Chicago Sun-Times) says, "The filmmakers have all worked together to really see and love these characters, who are not 'cartoon animals' but as quirky and individual as human actors, and more engaging than most."