Ice Age: Collision Course Not a Complete Disaster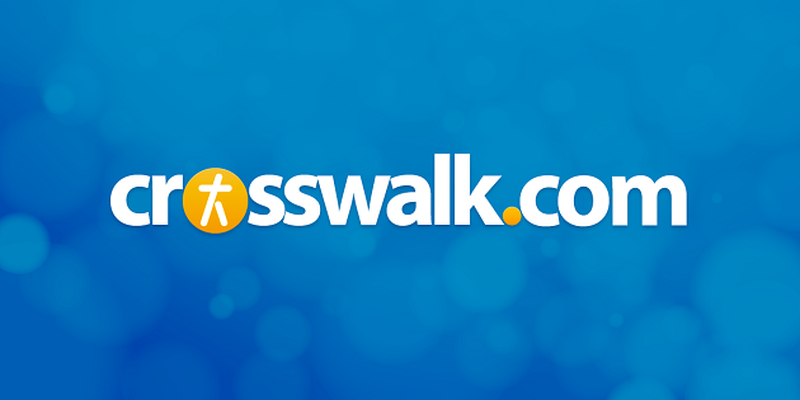 While there's nothing particularly noteworthy about the fifth installment of Ice Age, the film still manages to be a pleasant, family-friendly outing for anyone with extra time and money to spare. 2 out of 5.
 
Synopsis
After the impetuous Scrat accidentally sends an asteroid hurtling toward the planet, Manny (Ray Ramano) and the gang must once again reunite to save the day. Following a series of clues to a previous crash site, the heroes discover a possible way of stopping the oncoming apocalypse. Unfortunately, Manny and his wife Ellie (Queen Latifah) are too distracted by their daughter's upcoming wedding, while Sid the sloth (John Leguizamo) is bemoaning his continued status as a bachelor. Throw in a crazy weasel, some angry dinosaurs, not to mention Scrat's continued meddling, and these mammals are in for one bizarre adventure.
 
What Works?
With this being the fifth installment, most viewers know what to expect out of an Ice Age movie. The film is a safe, slapstick adventure which will more than amuse young children on a lazy afternoon. Sid the Sloth is always good for a laugh, though he's frequently upstaged by his older, sassier Granny (Wanda Sykes). Scrat is once again the true star of the show, as his endless quest for that nut leads him into increasingly outrageous situations. Capping it all off is a nice message about the importance of family and learning to let go when children are ready.
 
What Doesn't?
For the most part, Ice Age: Collision Course is just a mix of recycled jokes from previous installments. There's nothing new or compelling here, and even the heroes are starting to feel stale; Manny is the grumpy curmudgeon, Sid is the lovable dimwit, and Diego is the third wheel. Ice Age also suffers from some serious character bloat after five movies. Diego's wife, Shira, is a tacked-on afterthought, while others come bounding out of nowhere leaving viewers to wonder who they are and where they fit into the plot. It makes for a shallow and underwhelming movie that's more distraction than entertainment.
 
Christian Worldview Elements / Spiritual Themes
Collision Course actually does ponder the creation of our universe, though not in any way that can be taken seriously. The opening narration asks whether our existence is by chance or design, before adding "or something much dumber?" These words are followed by scene of Scrat accidentally creating the galaxy with a spaceship while trying to retrieve his acorn. There are brief allusions to evolution throughout the film, with Neal deGrasse Tyson making a cameo as a weasel to explain how our universe functions. Lastly, the group encounters a hidden city led by a creature who calls himself the "Shangri-Llama," and while the creature espouses no spiritual beliefs, his lifestyle is defiantly modeled after eastern philosophy.
There are a few moments given over to more Christian-themed images. The two possum brothers recreate Michelangelo's "Creation of Adam;" talk of "someone up there likes us;" Granny accidentally mistakes a dinosaur for an angel and tries to "go into the light and meet all those relatives she hates;" upon discovering her mistake she calls the dinosaur a "demon angel."
 
CAUTIONS (may contain spoilers)
MPAA: PG for animated adventure and slapstick comedy
Language/Profanity: A few G-rated profanities such as "Doody, Poop", and "Butt." A few angry threats about eating animals.
Sexuality/Nudity: Sid makes a bikini out of poison ivy, Ellie's brothers briefly dress in women's clothing, jokes about Manny's butt size, Granny's advice on romance is to "love em, leave em, and take half of everything", Sid kisses a mirror, a sloth say she needs to "date outside her species", Sid is hit by an asteroid and his nipples are shown on fire, Scrat briefly loses his fur, a joke about "parts retracting into other parts", a joke about a pumpkin's gender, the possum brothers pretend to be babies for a play, a few kisses between characters, some animals sit in a hot tub together and flirt, a marriage takes place.
Violence/Frightening Images: A lot of slapstick comedy, no one is ever seriously hurt; Scrat is beaten, crushed, burned, transmogrified, while trying to retrieve his acorn; imagined scenes of destruction as the asteroid hits, an antelope begs a tiger to "please not eat him", some dinosaurs poach and egg and swear revenge on a weasel, the dinosaurs briefly eat Granny but quickly spit her out after she says she can "see a light from the other end", a lightning storm causes problems, a character gets hit in the spleen, birds are killed by falling meteors, Scrat destroys Mars.
Drugs/Alcohol:Manny and friends are shown at a bar, though they appear to be drinking only water and fruit juice, the residents of Geotopia are able to stay young thanks to the power of a crystal, when it leaves they revert to their real ages, some poop is shown.
 
The Bottom Line
RECOMMENDED FOR: Children and families, bored adults, archaeologists, and Ice Age fans.
NOT RECOMMENDED FOR: People tired of sequels, those suffering from Ice Age fatigue, animation fans.
Ice Age: Collision Course, directed by Mike Thurmeier and Galen T. Chu, opened in theaters July 22, 2016; available for home viewing October 11, 2016. It runs 94 minutes and stars Ray Romano, Denis Leary, John Leguizamo, Queen Latifah, Denis Leary, and Jennifer Lopez. Watch the trailer for Ice Age: Collision Course here.
 
Ryan Duncan is Entertainment Editor for Crosswalk.com.
Publication date: July 22, 2016