I'll Push You is a Pilgrimage of Love and Pain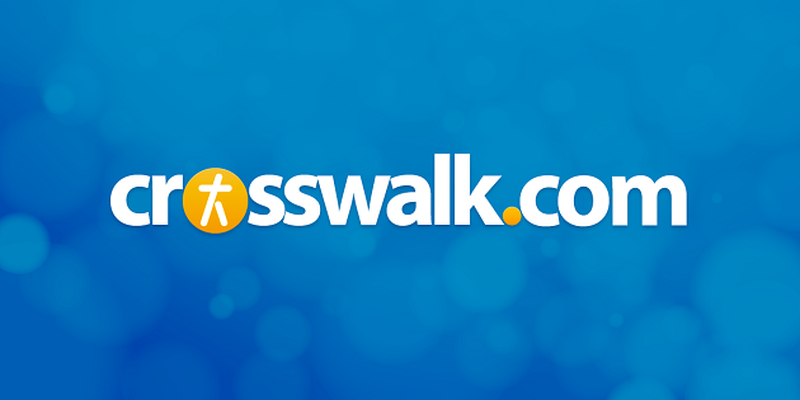 Editor's Note: I'll Push You is in theaters one night only, Thursday November 2. Visit the Fathom Events site for locations and tickets.
I'll Push You is a simple movie, but there's a rare purity to its storytelling. This humble documentary not only chronicles the incredible journey of two lifelong friends, but also manages to explore deep questions of community, pain, hope, and sacrifice along the way. 4 out of 5.
 
Synopsis
Justin and Patrick have been friends for ages. The two men were born just 36 hours apart and have practically grown up together, sharing all the highs and lows of life. Sadly, a progressive neuromuscular disease has slowly robbed Justin of his mobility, leaving him unable to perform even the simplest of tasks. Despite this growing disability, in the spring of 2012 both men decided they wanted to hike the Camino de Santiago (or The Way of Saint James, the same trail featured in 2010's The Way). They knew Justin's condition would turn this difficult crossing into a monumental challenge, but when asked about it, Patrick simply replied, "I'll push you."
 
What Works?
I'll Push You has a fairly straightforward premise, but the movie unfolds in surprising ways as its journey progresses. The first thing to strike viewers will probably be the intensity of the pilgrimage route. This is no pleasant stroll down a country lane, the Camino de Santiago is a beautiful but daunting trail over gray mountains and muddy waters. A seasoned outdoorsman would be hard-pressed here, so you can immediately feel the strain of both men as they make their way with a wheelchair in tow. Still, the sights are lovely to behold, and the film does a tremendous job at capturing the surrounding grandeur.
The cornerstone of the film is easily the brotherhood between Justin and Patrick. The two men have a great rapport and clearly have been friends for a long time. Audiences will no doubt be moved by the selfless love they show each other, but it's their individual growth which is truly fascinating to watch. Patrick is a strong and determined worker, but over time he comes to understand he cannot shoulder the weight of the world on his own. As for Justin, seeing him come to terms with his looming death and dependence on others is nothing short of heartbreaking. For introspective viewers, I'll Push You offers plenty to contemplate.
 
What Doesn't?
I'll Push You is a very thoughtful movie, which isn't a bad thing by any stretch, but it does aim the film toward a very niche audience. If you're the type of person who gets restless watching long, quiet documentaries, this may not be the film for you. Additionally, Justin and Patrick's story is similar to a GoPro adventure with a few nice touches added on, so audiences shouldn't expect anything explosive. Finally, there are moments when the movie falls into a rut of circular storytelling, but these instances are few and far between.
 
Christian Worldview Elements / Spiritual Themes
Arguably where I'll Push You shines the most is in its spiritual elements. Aside from a couple scenes where both men are shown praying, the spiritual themes are never overt. Still, the entire movie is suffused with a Christian message of perseverance, hope, and love. The Camino de Santiago has a long history of welcoming pilgrims in search of God and the same holds true today. Audiences can only imagine the strains and trials these early travelers must have endured on their way to the last cathedral.
Viewers will also see the calling of Christians reflected in the people both men encounter. Fellow travelers will stop and offer aid and encouragement in surprising ways. There is a tangible sense of community amongst these pilgrims, even if they only stay together for a short time. Without spoiling the ending, let's just say their final climb will leave audiences misty-eyed. Watching these moments, you can't help but realize this is what the Church was intended to be: a diverse group of people journeying towards God, and helping to push one another along the way.
 
CAUTIONS (may contain spoilers)
MPAA Rating: NR 
Language/Profanity: Some muffled curses, crap, sh*t, d*mn, *ss, hell, the f-word, and a lewd joke about having sex.
Sexuality/Nudity: Justin's rear end is shown on more than one occasion; two men jokingly kiss each other on the head; a man is shown shirtless; a woman massages a man's legs.
Violence/Frightening/Intense: Some people are shown running with the bulls in Pamplona; Justin talks about how he contemplated suicide at one point.
Drugs/Alcohol: None.
 
The Bottom Line
RECOMMENDED FOR: Christians, churches, families, documentary fans, the introspective, travelers, those looking for an encouraging story, people who love testimonies of hope.
NOT RECOMMENDED FOR: Viewers who get restless during slow movies, small children; those who don't like documentaries.
I'll Push You, directed by Chris Karcher and Terry Parish, opens in theaters November 2, 2017 as a one-night-only Fathom Event. It runs 100 minutes and is narrated by Patrick Gray and Justin Skeesuck. Watch the trailer for I'll Push You here.
 
Ryan Duncan is Entertainment Editor for Crosswalk.com.
Publication date: October 31, 2017
Image courtesy: ©EmotaFilms