Indie Feel Makes Lookout a Different Kind of Thriller
Annabelle Robertson

Entertainment Critic

Updated

Aug 24, 2007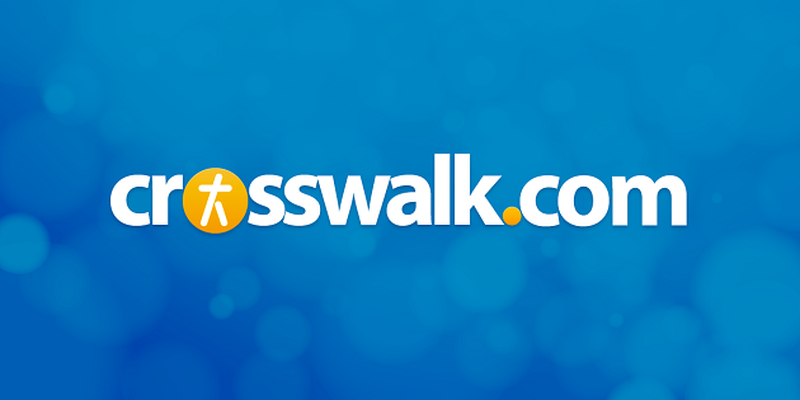 DVD Release Date: August 14, 2007
Theatrical Release Date: March 30, 2007
Rating: R (for language, some violence and sexual content)
Genre: Action/Adventure, Crime, Drama, Thriller
Run Time: 99 min.
Director: Scott Frank
Actors: Joseph Gordon-Levitt, Jeff Daniels, Isla Fisher, Matthew Goode, Sergio De Zio
Chris "Slapshot" Pratt (Joseph Gordon-Levitt, Mysterious Skin, Brick) once had it all—a gorgeous girlfriend, a new convertible, a hockey scholarship and the hope of an NHL career. But one careless choice left him with a traumatic brain injury (TBI) that has destroyed it all.
He remembers the past, but Chris is angry, frustrated and very lonely. He's able to live on his own, but only because his parents pay for that freedom. And, because a blind roommate named Lewis (a bearded Jeff Daniels) is willing to look out for Chris like a loving watchdog, doling out tidbits of wisdom as the mood strikes.
But Chris has trouble remembering even the most basic things—like how to use a can opener or to take his keys out of his car before locking it. He writes everything down, including when to take a shower and eat. He spends his days at a life skills center and works nights as a janitor at a small bank outside of Kansas City. For some reason, the bank's owner doesn't have any security, and he trusts the bumbling Chris to keep an eye on things, even though he has to remind the poor kid to lock the front door every night.
When con-man Gary Spargo (a nasty-looking Matthew Goode) sidles up to Chris in a bar, Chris is happy to make friends, especially since Gary claims he used to date Chris' older sister. Then Gary introduces Chris to his "friend," Luvlee Lemons (Isla Fisher, Wedding Crashers), a former stripper who says she used to worship Chris in high school. Before long, Chris and Luvlee are involved—and Lewis is highly suspicious.
Lewis' instincts are on target. Before long, Gary has talked Chris into letting him rob the bank where he works. All Chris has to do is take some pictures, provide them with information, let them in the night of the heist then stand watch. Oh, and make sure that Deputy Ted (Sergio De Zio) doesn't come inside for his usual round of chitchat and donuts.
The draw? Chris won't have to be so beholden to his dad anymore. He'll have plenty of money. Because, like Gary says, "He who has the money has the power." The catch? Gary works with some very scary-looking dudes.
First-time director Scott Frank is an experienced screenwriter who has adapted two of Elmore Leonard's novels, Get Shorty and Out of Sight. Frank also wrote this screenplay, and it's clear that he's an experienced, talented writer. At times, the dialogue snaps. At other times, however, it veers off into tangents that seem far more appropriate for a novel than a film—like a subplot about Lewis wanting to open a restaurant in a converted gas station, to name just one.
It's this sort of diversion which unfortunately makes the film drag. Even at a mere 99 minutes, it feels much longer, with the action taking its own sweet time to unfold. Fortunately, however, the acting is so astoundingly good that we're willing to wait. Gordon-Levitt, who came of age on the TV sitcom Third Rock from the Sun, has shown himself to be an extremely capable performer. With this role, he draws us in and forges huge sympathy for Chris—despite a number of inconsistencies with his character (why is he allowed to drive, for example, since he can't remember even basic sequences?).
Goode is also very adept with his American accent, showing us an entirely different side from the English playboy he last played in Woody Allen's Match Point. Likewise, Fisher gives a far more serious performance than the ding-a-ling she played in Wedding Crashers. The rest of the cast all offer great performances as well, especially De Zio as "Deputy Ted."
From a spiritual point of view, The Lookout sends the positive message that crime definitely does not pay—a rarity in thrillers, where the bad guys usually make out like, well, bandits. Here, despite the evil villains, a hero eventually emerges—one who overcomes tremendous odds to do what is right, offering a rare yet powerful role model. Unfortunately, the rest of the film's content makes it inappropriate for children—but grownups need morally good protagonists, too.
Another upside to The Lookout is that it forces us to think about those in our midst who might be suffering from TBI. This issue, which is rarely discussed in the media, affects more than 1.4 million people every year in the U.S. A growing number of victims are soldiers returning from Iraq. However, the overwhelming majority (more than 1 million per year) are children.
In the end, The Lookout is simply a different kind of thriller—one that has an indie feel to it, with lots of time spent on character development. For those who prefer the standard Hollywood genre thriller, it's sure to disappoint. But for those who are willing to explore some interesting characters—and ponder the effects of TBI—The Lookout will likely be an engaging experience.
AUDIENCE: Adults
DVD EXTRAS:
"Sequencing the Lookout" Making-Of Featurette
"Behind the Mind of Chris Pratt"
Audio Commentary with writer/director Scott Frank and director of photography Alar Kivilo
CAUTIONS:
Drugs/Alcohol: Characters drink and smoke throughout film.
Language/Profanity: A number of profanities and obscenities – some strong.
Sexual Content/Nudity: Characters talk about having sex in crude, slang terms; character talks of being a former stripper, seduces a young man and then (brief spoiler here) is revealed to be sleeping with another man at the same time; female character appears in a nightgown and, in another scene, in her underwear.
Violence: Several characters have large guns that are loaded, then used to rob a bank; a character is threatened with guns; another is brutally killed during a shoot-out; various scenes in which characters lives' are in mortal danger and some are shot and killed, including some blood.