A Diversion Into the Woods Can be Dark but Delightful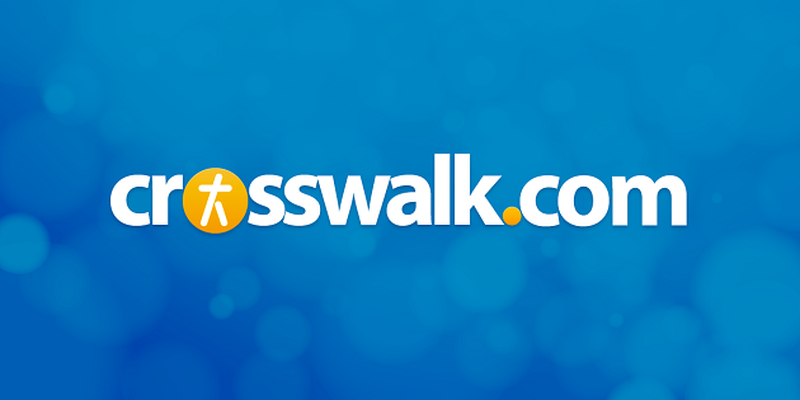 DVD Release Date: March 24, 2015
Theatrical Release Date: December 25, 2014
Rating: PG (for thematic elements, fantasy action and peril, and some suggestive material)
Genre: Musical/Comedy/Family
Run Time: 124 min.
Director: Rob Marshall
Cast: Meryl Streep, Emily Blunt, Anna Kendrick, Johnny Depp, Chris Pine, James Corden, Christine Baranski, Lucy Punch, Tammy Blanchard, Mackenzie Mauzy, Lilla Crawford, Tracey Ullman, Billy Magnussen, Daniel Huttlestone
It's no secret that Meryl Streep knows how to make an entrance. Still, despite a myriad of transformations during her nearly four-decade acting career, Streep doesn't look like she's had this much fun onscreen since 2008's Mamma Mia.
With a supporting turn that's impossible to ignore, Streep is pitch perfect (yes, even her singing has dramatically improved since tackling ABBA's greatest hits) as the dubious witch in Chicago director Rob Marshall's adaptation of Stephen Sondheim's Broadway favorite Into the Woods. Completely de-glammed with unsightly brown teeth, a face full of deep-set wrinkles and a scary set of pointy fingernails, Streep's anger-fueled threats and alarming vocal delivery are so convincing that it wouldn't be surprising if younger audiences were frightened for a few nights after watching.
CrosswalkMovies.com: from crosswalkmovies on GodTube.
Like Maleficent before it, Into the Woods' overall feel is rather dark and macabre, so don't assume that Disney's involvement means it's perfect for your family. If your kids scare easily or are sensitive about death and distressing situations, it's probably worth an extra moment to check out our Cautions below before buying a ticket. But for older audiences or anyone already familiar with the Broadway version, the big-screen adaptation of Into the Woods is a delightful musical diversion with enough weirdness to keep things interesting.
The secret to Into the Woods' success is an all-star cast that's apparently game for anything. If you've seen Pitch Perfect, you were already aware of Anna Kendrick's singing ability. Her lovely voice, not to mention Kendrick's decidedly Everywoman quality, gives her take on Cinderella an appealing air that's far less princess-y.
But as great as Kendrick is, the real surprise of Into the Woods is just how lovely Emily Blunt's voice is. Much like the always-reliable Streep, Blunt (The Edge of Tomorrow) is also quite a scene-stealer as The Baker's Wife (she's never given another name). While logging long hours whipping up bread and sweets for the locals, The Baker's Wife wants nothing more than to have a child with The Baker (James Corden, Begin Again), and you feel every ounce of her plight in song.
We eventually learn that The Baker and his wife's inability to conceive has nothing to do with them at all. Turns out their childlessness is the result of a curse The Witch placed on their household because of a previous grievance with their parents. But there could be a possible way out. If The Baker and his wife retrieve a laundry list of items for The Witch including Cinderella's slipper, Red Riding Hood's cape, a cow as white as milk, etc., she'll lift the curse and, as a bonus, she'll become beautiful once again.
Featuring so many Grimm characters that unexpectedly cross paths within a single story, this fractured fairy tale is creative while being a whole lot of fun. Whether it's the totally demented take on "Little Red Riding Hood" with Big Bad Johnny Depp (Transcendence) lending his trademark kookiness, the empathy you feel for poor Jack (Daniel Huttlestone, Les Misérables) when his mom chastises him for trading his beloved cow for magic beans, or the very funny scene where two narcissistic princes (Chris Pine and Billy Magnussen) provide the ultimate object lesson on being careful what you wish for, the filmmakers do a commendable job of criss-crossing all the competing storylines in a surprisingly cohesive fashion.
When a production is as fizzy and fast-paced as Into the Woods, it's not always easy to sustain that level of verve for two straight hours. And while the movie does lag a little in the final 30 minutes, it's still the sort of cinematic experience that'll stick with you. Emphasizing how the most valuable of life lessons usually come at a great cost, something The Baker and his wife definitely learn in their quest to become parents, Into the Woods is the rare fairytale where "...and they lived happily ever after" isn't necessarily part of the deal.
That sense of realism, particularly in Cinderella's story when her prince doesn't turn out to be quite as dreamy as she imagined, is something usually missing from Disney productions. Fairytales aren't often the medium for exposing the cruel and chaotic realities of everyday existence, but Into the Woods offers a thrilling change of pace where substance and style are allowed to meaningfully co-exist.
CAUTIONS (may contain spoilers):
Drugs/Alcohol: None
Language/Profanity: None
Sex/Nudity: Cinderella's prince has a bit of a wandering eye and hits on the Baker's wife. They share a lengthy kiss (she feels remorse, he does not, even after confessing what he did to his wife). Some discussion of the Baker's wife inability to conceive. A handful of suggestive innuendoes show up in a few song lyrics. The Witch discovers Rapunzel and the Other Prince messing around and punishes the prince for fraternizing with her "daughter."
Violence: The movie has a dark, macabre, and occasionally, violent, tone throughout. Jack's mother routinely slaps her son for being in her words, "dim-witted." The whole exchange between Red Riding Hood and The Big Bad Wolf is creepy. She and her grandmother are stalked and then eaten by the wolf. Before they're digested, however, the wolf is cut open (offscreen, thankfully), and Red and her grandmother safely escape. Naturally, they're pretty disgusted by the whole experience, and Red Riding Hood now carries a knife with her at all times. In one scene, she threatens to cut Jack if he moves any closer. The Witch is naturally a pretty menacing presence that could scare younger children with her threats and magical powers that she doesn't use for good. Her transformation later on is pretty frightening as well. The Witch also cuts a good chunk of Rapunzel's hair out of sheer malice. Cinderella's stepmom is equally scary and actually cuts her two daughters' feet in hopes of making them fit in Cinderella's slipper. We see the girls both wince in pain. Later these girls are blinded when a flock of birds attack them (we see them walking around with sunglasses and canes). Rapunzel's prince has his eyes gouged out as well. A scary giant terrorizes the village. A main character dies after falling off a steep cliff.
Publication date: December 23, 2014