It's No Illusion: The Prestige is Pure Magic
Christa Banister

Contributing Writer

2006

19 Oct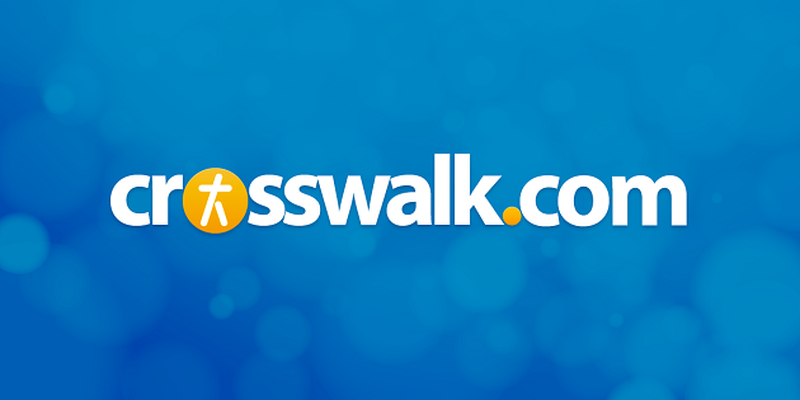 DVD Release Date: February 20, 2007
Theatrical Release Date: October 20, 2006
Rating: PG-13 (for violence and disturbing images)
Genre: Drama
Run Time: 128 min.
Director: Christopher Nolan
Cast: Hugh Jackman, Christian Bale, Michael Caine, Scarlett Johansson, David Bowie, Andy Serkis, Piper Perabo, Rebecca Hall, Samantha Mahurin
Sure, "The Prestige" may seem a little too similar to that other magic-themed movie with Ed Norton a couple months back, but don't be fooled. While "The Illusionist" was rather slow-moving, maudlin and didn't offer much payoff after all the tricks were done, "The Prestige" is a deliciously deceptive tale of revenge that keeps you mesmerized for more than two hours.
While it's been said that "a great magician never reveals his secrets," all bets are off as London's greatest stage magicians Alfred Borden (Christian Bale) and Robert Angier (Hugh Jackman) deconstruct their illusions one by one during the course of the film – just one of its many charms.
But before anyone learns how the famed "Transported Man" scenario really works, we learn that Borden and Angier once worked together as a team. Well, until one fateful day when their assistant, Angier's beloved wife Julia (Piper Perabo), unexpectedly drowned in front of a packed audience. Suspecting that it was Borden's badly tied knot that caused the accident (which Borden never accepts or denies blame for), Angier and Borden quickly became bitter rivals in a blood feud.
It's here where the story really takes off as Bale and Jackman do an exceptional job of portraying two heartless, unforgiving men who'll stop at nothing to one-up each other, whether it's Angier who sabotages Borden's bullet-catching stunt or Borden who causes Angier's birdcage trick to misfire (and inevitably break the innocent volunteer's fingers in the process).
The rage between them then takes an even more fiery turn as Borden finds domestic bliss with his wife Sarah (Rebecca Hall) and new baby daughter, something that Angier couldn't help but want for himself after losing his wife. Despite his newfound fame and financial success after perfecting one of Borden's tricks, Angier still isn't happy and doesn't want Borden to be, either. But of course not everything is as it seems in Borden's life. Even with a loving, supportive family, his desire for notoriety gets the best of him as he can't stand to hear about Angier's recent career acclaim for the "Transported Man" – a stunt that was his creation in the first place.
Though there's a lot more I could say about the intricately woven plot, I don't want to spoil any surprises, especially the details of a rather unexpected turn into science fiction territory that involves none other than David Bowie (yes, of '80s music fame). But I will offer a quick warning. In the film's trailer the narrator asked, "Are you watching closely?" And that's definitely something you'll want to heed, while the story unfolds "Memento" style as director Christopher Nolan cleverly moves the story forward and backward in time, blurring the lines between sanity and obsession.
That technique, of course, isn't new – or even particularly avant-garde anymore – as it's employed in countless films these days. But for a story like this, it's the perfect opportunity for the audience to feel engaged as we slowly begin to figure things out while the storyline unravels and takes a variety of twists and turns.
Unlike "The Illusionist," however, which had shades of spiritual allegory, "The Prestige" doesn't have much in the way of obvious divine takeaway. But that doesn't mean there isn't plenty of fodder for post-movie discussion. In addition to the ending that's as surprising as "The Sixth Sense" was for most people the first time around, there's a valuable lesson here about the devastating effects of jealousy, revenge and the inability to forgive – which makes "The Prestige" all the more rewarding as Friday night entertainment.
 
AUDIENCE:  12 and up (although the movie is a little on the long side and may lose the attention of a younger audience)
CAUTIONS:
Drugs/Alcohol:  Rupert's "double" is known for being a drunk. He's shown drinking excessive amounts of liquor in a couple of scenes.
Language/Profanity:  None, which is usually unheard of for a PG-13 movie.
Sex/Nudity:  It's implied that Alfred engages in an extra-marital affair with Olivia, but nothing is shown.
Violence:  A man and a woman drown. Another woman hangs herself. A man gets shot in the hand, causing permanent damage to it. A woman breaks her fingers during a magic trick gone awry. A man gets two of his fingers chopped off (by choice). Cats get shocked by an electrical invention, which causes them to become uncharacteristically mean. A man is hung for an accusation of murder. Another man is fatally wounded.