Jackie Captures a First Lady in Mourning... and More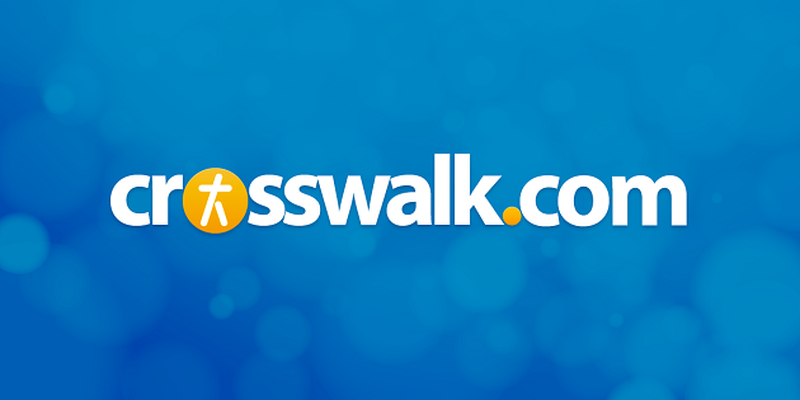 "Decades from now, people will remember your dignity," a journalist tells Jackie Kennedy just days after the death of President John F. Kennedy. History has borne that out, and we now have a film that also will be remembered for many years as the defining image of the First Lady. 4.5 out of 5.
 
Synopsis
A fascinating film, Jackie cuts across multiple time frames and incidents to explore First Lady Jackie Bouvier Kennedy (Natalie Portman) through the prism of grief. Anchored by an interview Jackie gave just days after her husband, President John F. Kennedy, had been assassinated, the film revisits the making of a TV special hosted by the First Lady as well as other revealing moments from her time in the White House. We also get a glimpse into how her social secretary, Nancy Tuckerman (Greta Gerwig), and brother-in-law Bobby Kennedy (Peter Sarsgaard) helped her navigate the days after the President's death. Through it all, we see how Jackie sought to preserve the idea of the Kennedy White House as Camelot in the eyes of the public.
 
What Works?
Natalie Portman's performance is her most impressive yet. While she doesn't transcend the figure she's playing—we never forget we're watching Portman-as-Jackie—the performance is affecting, with moments of deep darkness and sorrow that contrast with the outward appearance Jackie provided to the cameras. A haunting score by Mica Levi and direction by Pablo Larrain create a mesmerizing examination of the title character, with faith playing an increasingly important role as the narrative unfolds—albeit through Jackie asking skeptical questions of her priest (John Hurt). He compassionately, if sometimes too feebly, tries to answer her challenges to orthodox beliefs about God and providence.
 
What Doesn't?
People looking for a straight historical retelling may be disappointed. This film's approach to the First Lady's thoughts and actions is more interpretive and expressionistic than it is strictly historical.
 
Christian Worldview Elements / Spiritual Themes
Asked by a reporter if her faith is helping her through her grief, Jackie says she'd prefer to discuss her faith with a priest. She says she's accustomed to a great divide between what people believe and what she knows to be real. When she tells the reporter, about her husband's death, "Thank God I was with him," he replies, "Why 'Thank God?'" Later, she tells the interviewer that sometimes her husband would "walk into the desert alone" and be tempted by the Devil, but he'd return to his family.
Bobby advises Jackie to talk with a priest, which she eventually does. She questions why God took two of her children. She says, "I think God is cruel." The priest replies, "Now you're getting into trouble. God is love. And God is everywhere."
"Was he inside the bullet that killed Jack?" she demands. "He was," the priest responds. She further challenges, "What kind of God takes a father from his two children?"
The priest tells her "there are no answers" and that such a horrible realization could lead some to kill themselves, but Jackie takes a dim view of those who commit suicide. She does reveal, however, that she prayed, "Oh God, let me be with my husband."
The priest says he wonders, "Is this all there is? But then morning comes and I make some coffee. Because God, in His infinite wisdom, has made sure it is just enough for us."
Scripture is recited during JFK's funeral, and we see a priest at the president's burial.
 
CAUTIONS (may contain spoilers)
MPAA Rating: R for brief strong violence and some language 
Language/Profanity: Lord's name taken in vain; "god-am-"; the F word.
Sexuality/Nudity: We see Jackie's blood-stained bare back from the shoulders up in the shower; she tells a priest, "Jack and I barely ever spent the night together." He responds, "Your husband loved you, Mrs. Kennedy, I'm sure of it," and she replies, "I seem to remember there being more to our vows." She also tells the priest, "There are two kinds of women in the world: Those who have power in the world, and those who want power in bed."
Violence/Frightening/Intense: Jackie tells a reporter she knows he wants her to describe the moment the bullet collided with her husband's skull; she describes a piece of skull coming off and blood in her lap; we see her wiping blood off her face after the assassination, and treating blood-stained clothes; Jackie tells Bobby Kennedy about how she tried to hold her husband's head together after he was shot; in the shower, she washes off blood; we see the moment the first bullet strikes Kennedy's head, and Jackie cradling the bloody head in her lap, her face covered in his blood; she tells her daughter that "daddy had to go to heaven."
Drugs/Alcohol: Jackie smokes during the interview; she later says, "I don't smoke" even as she smokes a cigarette; she carries a drink and smokes as she walks through the White House, then pours another drink; we see her finishing a glass of wine and putting yet another cigarette in her mouth; the interviewer recites what he's writing, starting with, "She lights another cigarette," and we see her smoking; we see her smoking yet again while talking to a confidante and while conversing with others.
 
The Bottom Line
RECOMMENDED FOR: Portman fans will recognize this as a career pinnacle thus far for the actress, and those who have found the first lady inscrutable likely will gain some measure of insight into what the she must have endured after her husband's death.
NOT RECOMMENDED FOR: Historical purists will find Lorraine's interpretive approach to Jackie's life frustrating.
Jackie, directed by Pablo Larrain, opened December 2, 2016, wider December 9; available for home viewing March 7, 2017. It runs 99 minutes and stars Natalie Portman, Billy Crudup, John Hurt, Greta Gerwig and Peter Sarsgaard. Watch the trailer for Jackie here.
 
Christian Hamaker brings a background in both Religion (M.A., Reformed Theological Seminary) and Film/Popular Culture (B.A., Virginia Tech) to his reviews. He still has a collection of more than 100 laserdiscs, and for DVDs patronizes the local library. Streaming? What is this "streaming" of which you speak? He'll figure it out someday. Until then, his preferred viewing venue is a movie theater. Christian is happily married to Sarah, a parent coach and author of Hired@Home and Ending Sibling Rivalry.
Publication date: December 2, 2016