Jem Mines No Deeper Than Lizzie McGuire or Hannah Montana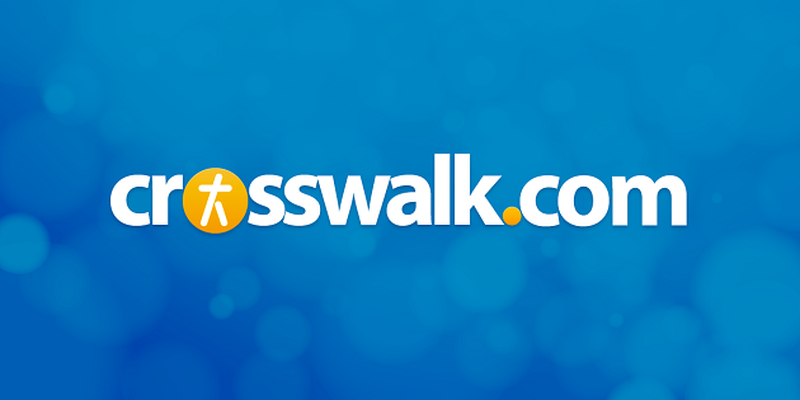 DVD Release Date: January 19, 2016
Theatrical Release Date: October 23, 2015
Rating: PG (for thematic material)
Genre: Adventure, Drama, Fantasy
Run Time: 118 minutes
Director: Jon M. Chu
Cast: Aubrey Peeples, Stefani Scott, Aurora Perrineau, Hayley Kiyoko, Molly Ringwald, Juliette Lewis, Ryan Guzman
In 1985, four years after the premiere of MTV, Hasboro, Marvel, and Sunbow teamed up to create the animated TV series called Jem about Jerrica Benton, her glamorous alter-ego "Jem," and her band (The Holograms), to coincide with the release of a line of dolls. The show ran successfully until 1988, spawning 65 episodes, 151 unique songs, and a devoted fan base.
Now Jem and the Holograms comes to the big screen. But nostalgic children of the 80's, be warned: this modern revamp is not the same flavor as the 80's Jem that so many grew up singing along with.
This time around, Jerrica (Aubrey Peeples, TV's Nashville) is a shy but talented orphaned teenager living with her aunt (Molly Ringwald), younger sister Kimber (Stefani Scott), and two foster-cousins Shana and Aja (Aurora Perrineau, Hayley Kiyoko) in a California suburb. The girls are a tight-knit family - stealing each other's clothes, making silly videos together - who also happen to be extraordinarily gifted in the musical realm. One night, Jerrica finally records one of her original songs on the family camera, but only after hiding behind makeup, a wig, and the pseudonym "Jem." Mischievous Kimber uploads the video to YouTube, where it makes the rounds of social media and by the next morning, has become a hit viral sensation.
The video ricochets the girls off on a zero-to-hero shot at fame with a major record label, all at the lighting-fast pace of high speed internet. Aunt Bailey is facing financial trouble and afraid the family might have to split up, so Jerrica reluctantly agrees to go to L.A. so that "Jem" can perform a series of concerts under the record label Starlight, on the condition that her sisters perform with her. Along their rocky road to fame, the girls must do daily battle with intense, antagonistic Erica Raymond (Juliette Lewis, August: Osage County), President of Starlight, and win the friendship of Rio, a handsome young intern assigned to keep them out of trouble.
Jerrica must also come to terms with her self-confidence issues, which are largely tied to a mysterious invention left to her by her now-deceased father that she is only just beginning to understand. This small robot nicknamed "Synergy" (a nod to the original series) wakes up, and begins to give Jerrica clues to its deeper purpose, using holographic projections to guide her along the way.
In the end, Jerrica must decide what she values most, and how to balance this unasked-for fame with commitments to her family... and to herself.
Certain aspects of Jem and the Holograms are beautiful and clever. Jon Chu (director of the 2011 Justin Bieber documentary Never Say Never) gives us scenes that are easy to watch; there are many lovely shots and montages, especially of the film's young stars just being girls and having fun. The soundtrack is energized, the single "Youngblood" is, while fairly formulaic, quite a fun, catchy anthem, and the film ties in social media footage in appropriate and interesting ways. Peeples is a strong vocalist, if otherwise a fairly one-note actress (or perhaps the character is just muted and awkward? It was difficult to tell which).
It's a film likely to entertain audiences of pre-teen girls, especially those of the musical and theatrical flair. But fans of the show, music-lovers, or really any more mature audience member will mostly find Jem made of the same stuff as Lizzie McGuire and Hannah Montana films.
The film starts out sweet, an ode to teen girldom, modern technology, music, and family. A trifle sugary, but appropriate for a young audience. But as things get more serious and the drama thickens, problems become more frequent. There are glaring plot holes, contrived tension, and far too many moments lacking appropriate realism, including a bizarre and totally unnecessary Mission: Impossible-type escapade that the characters could have easily avoided (of course, we find out later that the romp led to a highly convenient and improbable Deus ex machina).
Jem and the Holograms takes aim at the tension between the studio and the artist, but much of it is too shiny for the gritty realities of the music industry. The obligatory teen romance follows absolutely every cliché, from the awkward flirting to the perfectly scripted motivational speech at the climax. But the film really starts to take a painful turn during its most dramatic and emotional sequence, when Jerrica is pressured by Erica to sign as a solo artist and leave the band behind. These few vital scenes are incredibly messy, plot-wise, with no clear context or timeline, bizarre dialogue, and character-development issues. For a movie that started out largely enjoyable even to adult viewers, the increasingly stilted script and other messy elements eventually brought out antsy-ness and frustrated laughter in my theater.
The film does take great pains to explain and explain and explain (mostly in long monologues) how important it is to be yourself. By the end, we are practically swimming in exposition on this topic. The whole film seems to be everyone else teaching Jerrica a lesson, which is interesting since she's the only character who seems to value privacy, she cares deeply about the well-being of her family, and she is clearly a minor being exploited and manipulated by her label, with no familial or legal representation.
You'll cringe during the concert scenes if you try to reconcile the sound with the visuals, but the soundtrack will surely inspire a new cropping of sing-alongs, dance parties, and homemade music videos. And as we watch the adventure of Jerrica and her sisters, we are reminded that people with big differences can get along and make incredible things if we work together and love each other well.
As the lights were going down in my theater last night, someone exclaimed, "I've been waiting 30 years for this!" (note to such fans: wait a little longer, as in after the show. There's a bonus scene after the credits that is a great homage). But while Jem and the Holograms isn't likely to satisfy the longing for 80's upbeat goofiness, it does show a lovely portrait of family, friendship, and perseverance. And I suppose, even if it's been done again and again and not always well, that's a story still worth telling our kids.
CAUTIONS (may contain spoilers):
Drugs/Alcohol: None
Language/Profanity: Brief very mild swearing
Sex/Nudity: A young man is shown emerging from the shower wearing only a towel around his waist (he promptly leaves the room to get dressed). There is some sexual tension and a single kiss between two young people.
Violent/Frightening/Intense: None
Publication date:October 23, 2015