Jersey Boys Goes Behind the Music of the Four Seasons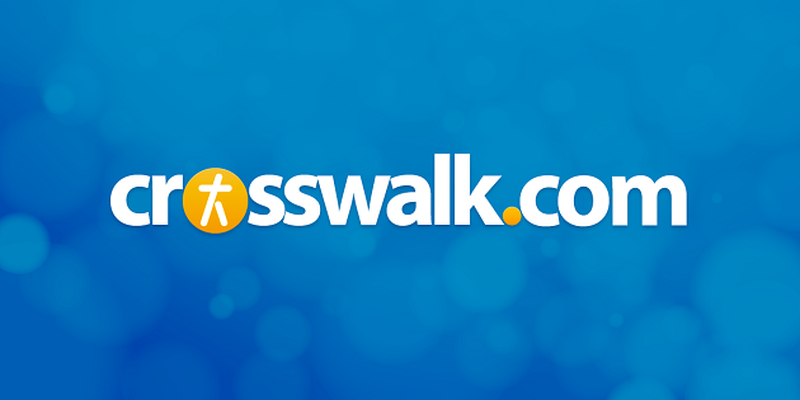 DVD Release Date: November 11, 2014
Theatrical Release Date: June 20, 2014
Rating: R for language throughout
Genre: Drama
Run Time: 134 min.
Director: Clint Eastwood
Cast: Vincent Piazza, John Lloyd Young, Erich Bergen, Christopher Walken, Johnny Cannizzaro, Joseph Russo, Mike Doyle, Michael Lomenda
The music of Frankie Valli meets VH-1's "Behind the Music" in Jersey Boys, the story of the rise and fall of Valli's group the Four Seasons. Opening in 1951 and tracking the years of the Four Seasons' ups and downs during the 1960s (Wikipedia says they formed the Four Seasons in 1960)—including a coda set in 1990—Jersey Boys is sweet but sordid, a darker take on music that's come to be identified with a more carefree, even wholesome era.
Before the Four Seasons found their signature sound, they were just a group of young men growing up in the shadow of the New Jersey Mob. Tommy DeVito (Vincent Piazza, Rocket Science) is a kid with few fears and a troublemaking streak. He runs afoul of the law with his friends Frankie (John Lloyd Young) and Nick (Michael Lomenda), crashes a car and spends six months in the slammer—a second home to repeat offender Tommy.
Tommy also plays in a band with Frankie and Nick, but trios have fallen out of favor with the public. The group needs a fourth member, so Bob (Erich Bergen), the songwriter who has penned the hit "Short Shorts," joins them. The band eventually settle on a new name, the Four Seasons, and with the help of record producer Bob Crewe (Mike Doyle), the band records several huge hits, including "Sherry," "Big Girls Don't Cry" and "Walk Like a Man."
As the group hits its artistic peak, Frankie's family life begins to come apart. Just as in an episode of "Behind the Music," Jersey Boys shows the highs and lows of a popular music group, and that familiar arc makes Jersey Boys—based on a long running Broadway show—often predictable, even though the more morose elements about Frankie's family life don't sit well alongside the breezier tone of much of the rest of the film. What keeps Jersey Boys from running off the rails is the commitment of its performers, chiefly Young, who won a Tony award for portraying Valli on Broadway, and Piazza as the cocky Tommy. Bergen, the only member of Four Seasons without a criminal past, offers some positive moral balance to the film—until he, too, succumbs to the temptations of fame and the pressure of his bandmates. Christopher Walken, amusing as a local mobster who helps the boys out of a tough jam, is the film's most familiar face.
Despite a long running time and a story that sags a bit ahead its finale, Jersey Boys is a pleasure to watch. Not only are the performances strong, but cinematographer Tom Stern makes the darker colors and tones of the 1960s somehow attractive, or at least not outright ugly. Stern's consistency smoothes over some of the narrative's rougher transitions, and while there's not much invention to the camerawork, a couple of shots are striking: a low-angle framing as an enraged woman discards her wedding ring, and Tommy eavesdropping in the foreground of the frame on a conversation between Frankie and Bob. The only tech credit in need of improvement is makeup, which fails to convince when the singers are pictured at a Rock and Roll Hall of Fame reunion in 1990 (the old-age makeup in director Clint Eastwood's previous film, J. Edgar, was also notably bad).
Jersey Boys is a familiar sort of tale, well told by Eastwood and adapted by Marshall Brickman and Rick Elice. The film is rated R for language, which may come as a surprise to those with fond memories of the era in which Jersey Boys is set. Viewers who struggle with harsh language might be better off skipping the film and listening to recordings of Valli and the Four Seasons without the supplemental story offered by the movie. Jersey Boys is far from essential viewing, but in a summer where the alternatives are more superhero movies and outrageous comedies, it offers an alternative for adult audiences looking for grown-up entertainment.
CAUTIONS (may contain spoilers):
Language/Profanity: Lord's name taken in vain; multiple uses of foul language, including the "f" word and crude sexual suggestions; several references to homosexuality are played for laughs
Drinking/Smoking: Several scenes of smoking and drinking; a nun appears to drink wine in a church; Frankie tells his daughter to stop smoking; a character laments "what it's like—the kids and the drugs"; a toast to a long life; a daughter asks about her mom's "medicine"
Sex/Nudity: Tommy is asked by a woman when he started caring whether his girlfriends were of legal age; a woman kisses a man and pushes him down on a bed; we don't see sex, but afterward, the man says "it's more fun with another person"; a scene of post-party recovery from debauchery; a male inmate makes eyes at Bob
Violence/Crime: Tommy says that if it wasn't for him, people would have ended up with bullets in their heads; theft; a getaway car crashes into a store window; Frankie is smacked in the head during an interrogation; a man is shot in the head at close range, but the shooting is revealed to be a prank; a lighter is stolen; the band members are arrested for defrauding an innkeeper and for bribery
Religion/Morals/Marriage: "You're the devil, Tommy"; a flippant reference to the Second Coming; Tommy is deeply in debt to the Mob; a band member says he lied to his kids about being their dad; a funeral scene includes a verbal reference to "our God forever"
Publication date: June 20, 2014