Journey Transforms at the Marigold Hotel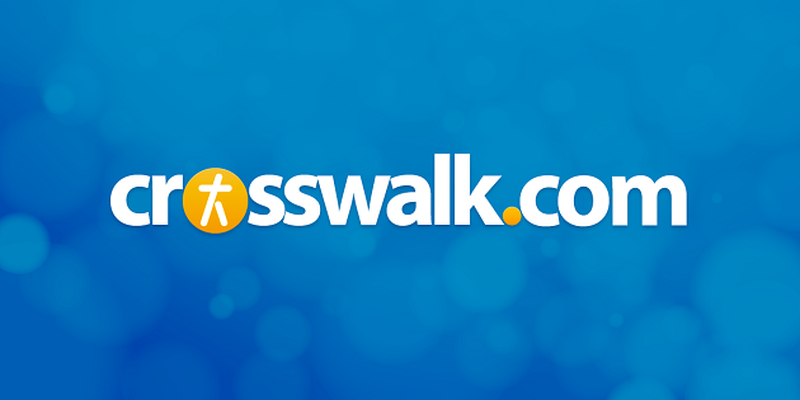 DVD Release Date: September 18, 2012
Theatrical Release Date: May 4, 2012 (limited); May 18 (wider)
Rating: PG-13 (for sexual content, brief language, and adult themes)
Genre: Comedy, Drama
Run Time: 120 min.
Director: John Madden
Cast: Judi Dench, Bill Nighy, Tom Wilkinson, Maggie Smith, Dev Patel, Penelope Wilton, Celia Imrie, Ronald Pickup, Tena Desae
Though people often say they want more original stories that don't fit a typical formula, the truth is what audiences really respond to are contrived plots in which the characters feel real. That's the key, that combination of "the warm blanket of familiar narrative beats" with characters that have some depth, dimension, and are played authentically.
The Best Exotic Marigold Hotel is a Brit-indie charmer that succeeds on those counts, particularly compared to recent formulaic character-thin American holiday flicks like Valentine's Day and New Year's Eve. Those disasters would mislead you to believe that "formula" is the fundamental problem; it's not. Yes, formula often requires allowance for circumstantial and intellectual shortcuts but, when played right (as it is here), the familiar can provoke introspection, provide entertainment, and be emotionally satisfying.
Based on Deborah Moggach's best-selling novel, These Foolish Things, this adaptation certainly follows a recognizable structure. A group of strangers—retirees, all whom find themselves at various personal crossroads—are thrown together in a new environment in which they're forced to face their issues and each other. Naturally, each grows from taking a journey they never expected, with as many laughs as tears along the way.
Each character fits a "type," too. There's the recently-widowed, the crumudgeon spinster, the sexually-adventurous—but secretly vulnerable—singles (a male and female each), and the repressed married couple whose honor to vows has kept them from facing their relational dysfunction. There's even the token Gay Bachelor (seeking out the long-lost love of his youth). The script provides a character peg to fill every plot hole including, for good measure, a burst of youth in the form of an enthusiastic but inexperienced hotel manager whose own necessary journey will be influenced by the elderly around him.
As if to emphasize the secondary importance of the plot, once these unrelated characters are introduced they are rather swiftly sent off to India, joined together at the same hotel in a way that is never made fully clear. But details in an obvious formula are more tedious than necessary; how they all arrive here is inconsequential to the fact that they simply do, so why waste any serious time on it? This movie certainly doesn't, and it's a rare bit of laziness that actually respects our intelligence (and patience). Other transitions and even conclusions are rushed as well, but not to the detriment of the characters or how we feel about them.
In simple but fair terms, this is an ensemble version of Eat Pray Love for the geriatric set. The difference between the tone of the two (and why this is better than that) is that EPL glorified narcissism, portraying it as spiritual depth and liberation. The group here struggles with similar existential voids but with a humble sobriety and growing self-awareness that evokes our empathy.
The plain fact of their ages makes those voids more valid and sympathetic; not only have they lived longer and understand regret more deeply, but the need for resolve and healing has a built-in immediacy. It can't wait. This is their last chance. That's much more compelling—narratively and emotionally—than, say, watching Julia Roberts portray a woman who actually has everything yet still whines about how unfulfilled she is and is afforded the extravagance of a year-long global safari to "find herself."
The script is also smart in thoughts and ideas, using the ages of these characters to reveal wisdom in ways that can turn over-used warm-fuzzy colloquialisms on their heads. When Judi Dench's character states rather frankly, "Sometimes when one door closes the rest stay shut as well," the context of her age and experience allows that insight to resonate with truth rather than come off as annoying self-pity (as it likely would from the mouth of someone in her thirties).
In an additional nice touch, the hotel itself serves as metaphor to these people. Though billed as a luxurious getaway, the group arrives to a hotel that is old, broken down, unwanted, and forgotten. Developers are ready to condemn it outright. That's exactly where these characters are at in their lives and how they're seen by the world. So when the young hotel manager boldly names it The Best Exotic Marigold Hotel, it's an expression of both vision and faith of what can be that these people need to recapture for themselves.
Led by Dench (J. Edgar), the cast is a Who's Who of older British thespians, most notably Tom Wilkinson (Michael Clayton) as the gay bachelor along with Maggie Smith and Penelope Wilton who co-star, respectively, as the Dowager Countess of Grantham and Lady Crawley in TV's period phenomenon Downton Abbey. Bill Nighy rounds out the lesser-known but recognizable rest, and all perform beautifully even though some are given richer arcs than others.
Wilkinson and Smith in particular stand out. His homosexuality is, as he says, "more in theory than in practice", and so it serves more as a catalyst to a storyline that's less interested in sexuality (he barely expresses it in the physical sense) than it is in personal conflict, how it has affected him, and its unintended impact on others. With Smith, what begins as a caricatured bigot evolves into a woman taken aback by the commonality of struggle she shares with an Indian maid servant who doesn't even speak her language. Dench brings her own gravitas in the anchor role as well, though the script does require her blog entries to serve as a didactic voice-over to make doubly-sure we're grasping every thematic point.
There's a lot of fluff here, too. Some of the lesser characters are more thinly drawn (like the two over-sexed ones, as well as Wilton's uptight wife), and the overly-animated young hotel manager played by Dev Patel (Slumdog Millionaire) is present more for comic relief than anything else as his dramatic arc is the film's most predictable.
Still, seasoned director John Madden (Oscar-winner Shakespeare in Love and 2011's underrated thriller The Debt) knows how to blend the fluff with the depth rather seamlessly, in ways that compliment and balance each other rather than coming off as a tonal mismatch. The Best Exotic Marigold Hotel isn't profound enough to be remembered at Oscar time, but it's sophisticated enough to serve as a heartwarming antidote to the onslaught of the Summer Box Office season.
CAUTIONS:
Drugs/Alcohol Content: Characters drink alcohol in social settings, no drunkenness. A man smokes a cigar.
Language/Profanity: One F-word.
Sexual Content/Nudity: Verbal references to infidelity. Verbal reference to phone sex. A homosexual character; his sexuality is discussed and plays a central part to his storylline but is only expressed physically in the form of a hug. A copy of the Karma Sutra is seen being read on a couple of occasions. A young woman disrobes and climbs into bed with another person by accident, but nudity is not seen (only implied, for comic effect). A woman mentions her lover's use of Viagra. Two characters—one man, one woman—are focused on pursuing casual sex. Kissing between a man and woman.
Violence: None.