Kids Can Learn a Lot from Pirates Who Don't Do Anything
Lisa Rice

Crosswalk.com Contributing Writer

Updated

Oct 16, 2008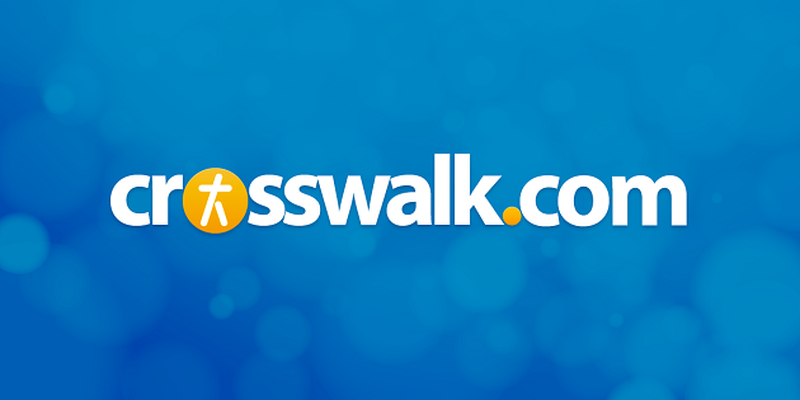 DVD Release Date: October 14, 2008
Theatrical Release Date: January 11, 2008
Rating: G
Genre: Animation/Action-Adventure/Comedy
Run Time: 98 minutes
Director: Mike Nawrocki
Voice Talents of: Phil Vischer, Mike Nawrocki, Cam Clarke, Yuri Lowenthal, Alan Lee, Cydney Trent, Megan Murphy, Jim Poole, Tim Hodge, Ally Nawrocki, and Joe Spadaford
What's a compelling way to convey to kids the fact that they are children of a soon-returning king; aliens in a hostile world influenced by an enemy who hates the father/king; and potential heroes despite their fear and weakness? How about bringing them to the newest VeggieTales movie? The Pirates Who Don't Do Anything is witty, thoroughly entertaining and fraught with many persuasive spiritual truths.
The story begins in a pirate dinner theater show (the "Pieces of Ate" Dinner Theater), where Sedgewick, Villory and George (all voiced by Phil Vischer) work as errand boys. Sedgewick is rather lazy, having recently invented a work-saving device. He wants to impress his girlfriend, so he tries to stay employed, but his job is on the line. Willory's problem is that he's fearful … so fearful that he's made a list of all the things he's afraid of, and that list grows almost hourly. He'd like to be in the show and not in the kitchen, but he's too afraid to audition. Finally, George feels too weak and foolish to do anything daring or brave, and he's especially distraught that his own son doesn't look up to him.
Little do the three buddies realize, however, that far, far away, centuries earlier, a princess (voiced by Cydney Trent) has summoned brave heroes to help free her royal brother from the clutches of a terrible tyrant (voiced by Mike Nawrocki). The errand boys think it's all a big mistake as a time-travel rowboat hurtles them back in time and smack into a pirate-infested ocean. There they find the princess-in-distress, who assures them that they are the heroes she summoned, and she commissions them to rescue the prince.
Intrigued by the adventure, the friends agree, but little do they know that their task will involve steering a ship past treacherous islands, terrible pirates, swirling ocean storms, and rock monsters engaging in fierce battles at sea and on land, and using their ingenuity to find secret caves and make daring escapes. As they navigate their obstacles, the fearful, lazy, weak ones find themselves undergoing a series of surprising changes. But will it all be enough to save the day for the king's children, and will they ever get back home?
The Pirates Who Don't Do Anything is a downright clever mechanism for conveying God's truths to young ones. There's nothing more disarming and humorous than arm-and-leg-less animated vegetables who somehow manage to be completely relatable to children and their parents.
Though thoroughly engaging and perfect for the family, Pirates does have a few scary moments. In one spot, the ship encounters a dark, swirling sea-storm. And in another, a group of giant rock monsters could be a little frightening for the tinier audience members, even though the monsters turn into good guys in the end.
As is usual with a Veggies production, the animation in Pirates is flawless, and the characters are hilarious with their brilliant accents and personalities. The movie is perfect for families—especially those intent on teaching their kids some powerful biblical truths through allegories.
The whole VeggieTales series has done a stellar job in this arena, and my older children now laugh as they read the Bible. They now realize, for instance, that the king in the Esther story did not banish his first wife because she didn't make him a peanut butter and jelly sandwich (the plotline in VeggieTales' Esther, the Girl Who Became Queen), but because she wouldn't parade before all the men (Esther 1). By expressing adult truths symbolically, kids get seeds of God's truth planted early on and in an inviting, humorous way.
Overall, The Pirates Who Don't Do Anything is an entertaining teaching tool to help our little ones understand that God calls "the weak and the foolish" who "don't do anything" to become heroes who do great exploits in God's kingdom. It's truly a must-see, especially for kids from four to twelve.
CAUTIONS:
Drugs/Alcohol: None.
Language: None.
Sex: None.
Violence: None, beyond mild animated. There are some startling scenes of a sea storm, rock monsters on an island, a swarm of cheese puffs chasing one guy (perhaps symbolizing how hard it is to escape the flesh?), and a cave full of bad guy pirates.