Kids Will Root for an Updated Underdog
Annabelle Robertson

Crosswalk.com Contributing Writer

2007

3 Aug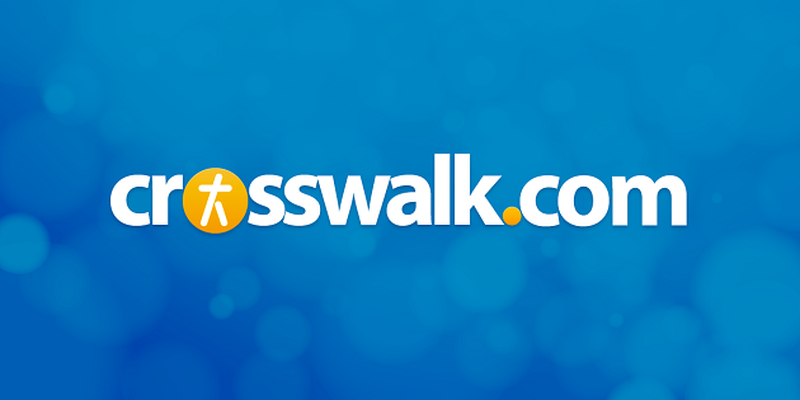 DVD Release Date: December 18, 2007
Theatrical Release Date: August 3, 2007
Rating: PG (for crude humor, mild language and action)
Genre: Family
Run Time: 84 min.
Director: Frederik du Chau
Actors: Alex Neuberger, Peter Dinklage, James Belushi, Jason Lee, Amy Adams, Patrick Warburton
It's a dog's world in this live-action family comedy and kids are sure to cheer. When an adorable Beagle with a faulty sense of smell (voiced by Jason Lee) embarrasses the police force he works for, the dog abandons his uniform and takes to the streets. There, he's picked up by a mad scientist doing some crazy experiments with pills. After a wild escape, likeable ex-cop Dan (James Belushi) discovers the beleaguered animal and takes him home.
Dan, who works as a security guard, gives the pup to his 12-year-old son Jack (Alex Neuberger), who is still suffering from the death of his mother. Although Jack resists at first, he soon realizes that Shoeshine, as they name the dog, has some seriously interesting powers. First, he can talk. Second, he can run like the wind. And third, he can fly—all of which make for some fun CGI sequences.
Jack helps Shoeshine perfect his superhero identity and come up with a costume, before sending him out to fight crime in Capitol City. Like Superman, Shoeshine's alter-identity must be kept a secret, however. So when he meets the pretty little Polly (voiced by Amy Adams), he's tongue-tied. That doesn't stop this pup from trying to impress the lady, however, even as he persists with his rescue missions around the city.
The problem is that neither Jack nor Dan realizes that Shoeshine's powers were bestowed by the evil Simon Barsinister (Peter Dinklage, with some scary prosthetics). Barsinister and his hefty henchman (Patrick Warburton, with some crazy died-blond hair) want the animal back. And that's where things really start to go to the dogs.
Based on the TV cartoon series that ran from 1964 to 1973, Underdog has naturally been changed for the big screen. The main revision is the live action, of course, and the simplification of the plot—perhaps to an extreme. The dogs' mouths move with the help of computer animation, which is cute. But overall, the filmmakers have strived to keep the tone of the original. The theme song is the same (albeit redone in punk rock); the dog has the same name (Shoeshine) and occasionally speaks in rhymes; he changes his clothes in a phone booth aka Superman style and the 'power pills' he takes (which were reportedly included in the original series to convince kids to take vitamins) are seen throughout.
The acting is pretty good. Lee doesn't sound too much like Earl, of My Name Is Earl, and Adams is adorable, as always. Even Belushi is likeable. And while Dinklage and Warburton will probably frighten the little ones, they are actually quite funny with their over-the-top antics.
As with all adaptations, diehard fans are bound to be disappointed by this laid-back kid flick. And certainly, parents won't be mesmerized. Save for some funny one-liners and CGI antics—and Dinklage's and Warburton's scenes—they're bound to squirm. The real joy will come from watching this with the kids, who will love it.
Parents who hope to take things beyond mere entertainment can talk about the concept of superheroes: why we like them, why society needs heroes and what they represent. They can also discuss what it really means to be an underdog, as well as the reasons that the father and son needed to reconcile (which is not particularly well handled in the film). Believers can discuss the ultimate "superhero," and how God rescues us from the direst of circumstances.
All in all, Underdog is a prime opportunity to spend time with your kids while talking about things that really matter. Namely, the fight—both real and supernatural—that we must all fight, and where we might find the power to do so.
DVD EXTRAS:
Never-Before-Seen Bloopers
Deleted Scenes
"Underdog Raps" Music Video Performance by Kyle Massey
"Sit. Stay. Act: Diary Of A Dog Actor"
UNDERDOG Original Cartoon Episode "Safe Waif"
CAUTIONS:
Drugs/Alcohol: None—only the pills that are used to give animals (and later, a human) their superpowers.
Language/Profanity: Some rude body humor such as burping and other potty language, including scatological references and boy-girl jokes.
Sexual Content/Nudity: None. A would-be romance between two dogs, but no resolution or contact.
Violence: Superhero style crime violence, including physical danger, explosions, property destruction and threats of bodily harm communicated through dangerous antics and evil characters. Characters are kidnapped and held against their will, but soon escape.