Kit Kittredge Not Just for Girls But for Generations
Jeffrey Huston

Crosswalk.com Contributing Writer

2008

2 Jul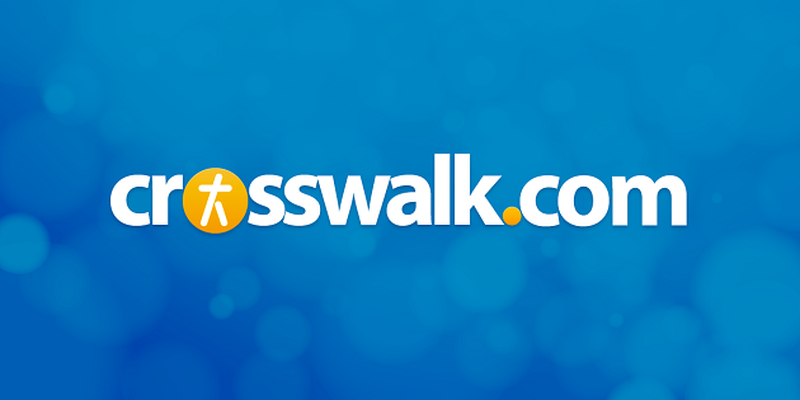 DVD Release Date: October 28, 2008
Theatrical Release Date: July 2, 2008
Rating: G
Genre: Comedy, Drama, Kids/Family, Adaptation
Run Time: 101 min
Director: Patricia Rozema
Actors: Abigail Breslin, Julia Ormond, Chris O'Donnell, Joan Cusack, Jane Krakowski, Stanley Tucci, Glenne Headly

In an age where a movie version of the Bratz! dolls or a contemporary update of Nancy Drew are what pass for films targeted at young girls, Kit Kittredge: An American Girl isn't merely a breath of fresh air—it's a daring gamble.

It would come as little surprise if someone in the studio system suggested to update the "American Girl" icon to a modern-day setting (maybe even have Kit pursue Hannah Montana-esque dreams; think of the soundtracks that could be sold!). But in a case where cooler heads actually prevailed, the first feature film inspired by the classic American Girl franchise takes place in an historical context, staying true to a classic brand that girls have embraced for decades.

Set in the 1930s Depression, Kit Kittredge (Abigail Breslin) is a sweet-but-spunky 10-year-old girl of a well-to-do family who has dreams of being a reporter for Cincinnati's flagship newspaper. She and her friends live in blissful ignorance of those who have fallen on harder times. The innocent exclusivity of their Treehouse Club, however, is a mirror to the more ominous prejudice of their parents who turn away hobos that encroach on the suburbs looking for work.

Kit's mom (Julia Ormond) is a rare exception. While her friends raise their noses at the poor, Mrs. Kittredge shows them grace through offerings of food; she also hires a teenage boy named Will (Max Thieriot) and Countee (Willow Smith), the young African-American child Will cares for, to do chores. Kit befriends them both, and her eyes are opened to the less fortunate.

But soon the Depression expands to the upper class, and the privileged suddenly join the vulnerable. Kit's dad (Chris O'Donnell) must look beyond Cincinnati for work after his business folds, and to help pay the bills Mrs. Kittredge opens their house to multiple boarders—a mix of friends who've lost everything, as well as a transient magician (Stanley Tucci) and a mobile librarian (Joan Cusack) with her truckful of books.
These dire straits also escalate fears as past prejudices toward hobos turn to unjust accusations of criminal intents. In this climate, a string of robberies occur—including at the Kittredge home—and evidence points to Will and Countee. Believing they were framed, Kit relentlessly pursues the newspaper editor to let her tell not only their story but also exonerate the entire hobo community.
Under the direction of Patricia Rozema (Jane Austen's Mansfield Park), this American Girl movie takes the previous television productions to another level. True to the quality of the brand, the aesthetic is rich in nostalgia. Rather than overly colorful or stylized, costumes and sets are authentic and detailed, images are treated in subtle sepia tones, and the music is '30s big band and swing. Executive Producer Julia Roberts championed the strict adherence to the AG brand and devotees will not be disappointed.
Teaching history is another AG hallmark and Kit Kittredge delivers both factually and morally. Children will walk away with a strong sense of the Depression era, its struggles and conflicts (even wrestling with complex notions like "take from the rich and give to the poor"), and the all-important lesson of "there but by the grace of God go I". More specifically, in a media-and-toy saturated culture such as ours where children never seem pleased, here comes a story about how the littlest things can be the biggest blessings. This gem of a movie may do more at getting that point across than endless hours of parental preaching ever could.
The lessons (which also include a strong emphasis on reading and writing) are all buoyed by an exuberant tone and adventurous spirit, thanks in large part to a first-rate ensemble. The cast universally plays to type while also adding dimension and their individual charms—Joan Cusack especially whose eccentric goofiness is on full comic display here, reminding us yet again why she is so beloved.

As a 36-year-old male, I'm clearly not the demographic for Kit Kittredge: An American Girl, and truth be told I could appreciate it more than enjoy it. But honestly, one of the things I appreciate most is how this little movie event could bring so many mothers, daughters, sisters and grandmothers together. This is not just a movie for little girls but for generations of girls—not simply to enjoy but to share, to connect through, and possibly even bond in ways they never even considered or thought possible.

Ladies, leave the boys at home and make a day of it. While there's a new blockbuster for guys every week, chances like this for women (of all ages) don't come along that often.

CAUTIONS:
Drugs/Alcohol: None.
Language/Profanity: None.
Sex/Nudity: None. Jane Krakowski's dancing instructor does flirt at times, but there's nothing offensive. A couple of suggestive comments are so mild that the innuendo won't even dawn on children.
Violence/Other: Scuffles, confrontations and fights do occur but it's all in the context of a mystery/adventure for kids. Stanley Tucci's magician performs illusions and slights-of-hand but not anything actually "magical".



Jeffrey Huston is a film director, writer and producer at Steelehouse Productions in Tulsa, Okla. He is also cohost of the "Steelehouse Podcast," along with Steelehouse Executive Creative Mark Steele, where each week they discuss God in pop culture.

To listen to the weekly podcast, please visit www.steelehouse.com or click here. You can also subscribe to the "Steelehouse Podcast" through iTunes.