Lack of Laughs Stings in Just Go with It
Christian Hamaker

Crosswalk.com Contributing Writer

2011

14 Feb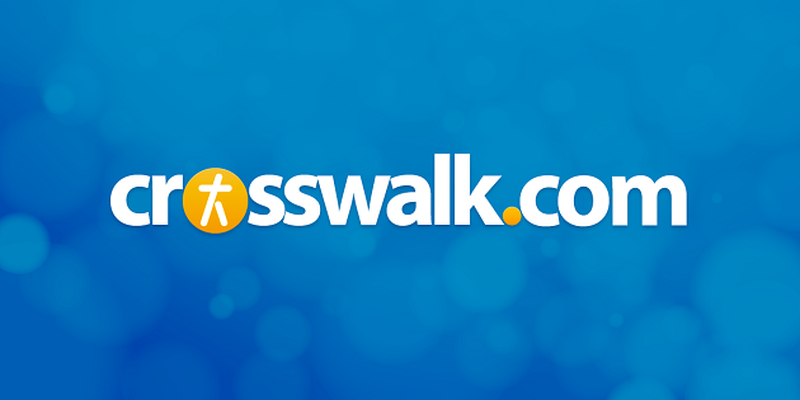 DVD Release Date: June 7, 2011
Theatrical Release Date: February 11, 2011
Rating: PG-13 (for frequent crude and sexual content, partial nudity, brief drug references and language)
Genre: Comedy
Run Time: 116 min.
Director: Dennis Dugan
Actors: Adam Sandler, Jennifer Aniston, Brooklyn Decker, Nicole Kidman, Dave Matthews, Nick Swardson, Bailee Madison, Griffin Gluck, Kevin Nealon

Is there an actor working today who has less appeal as a romantic leading man than Adam Sandler? Perhaps women view him as attractive, but on film, seeing the actor paired with Salma Hayek (Grown Ups), Kate Beckinsale (Click) or Leslie Mann (Funny People), Sandler fails to provide the necessary on-screen chemistry to make the romances in each of those films convincing.

However, romance was never Sandler's strong suit: comedy is. Sandler specializes in an especially juvenile brand of laughs aimed at one's inner 12-year-old, and sometimes he hits the mark. Trouble is, even though his last few films have had no pretense toward high art or sophistication, the comedy has been subpar.

The abysmal filmmaking only emphasizes the sloppiness of these productions. Teaming with director Dennis Dugan, Sandler has made Grown Ups, You Don't Mess with the Zohan, I Now Pronounce You Chuck and Larry and Big Daddy. Can you name one memorable cinematic sequence among them? As for the jokes, the hearty laughs from those films combined might be enough to sustain a passable half-hour TV sitcom.

And yet the cumulative box-office tally for these films is impressive, far outperforming Sandler's well-received dramatic work in director Mike Binder's Reign Over Me, James L. Brooks' Spanglish and Paul Thomas Anderson's Punch-Drunk Love. Given the relative disinterest shown toward Sandler's dramatic performances, can he be blamed for going back to Dugan for another round of bodily-function jokes and inexplicable romantic entanglements?

In Just Go with It, Sandler plays Danny, a big-nosed loser who, after being jilted by his bride-to-be 20 years earlier, learns the art of plastic surgery, reduces the size of his schnoz, and learns that single women are easier to bed if he wears a wedding ring and pretends to be married.

Professionally, things are going well for Danny. Patients arrive at his office looking for remedies to various problems. There's the woman with the crooked eyebrows and the woman with the lopsided breasts, as well as Danny's best friend Eddie (Nick Swardson), who's grateful for the penile enlargement surgery Danny performed for him earlier.

Yes, it's that kind of "comedy."

Danny's swingin' single ways are put to the test when he meets Palmer (Brooklyn Decker). Despite a notable difference in their ages and Danny's chronic fibbing, the two fall for each other. We're not sure why. Could it be the way Palmer looks in a bikini? That would explain Danny's attraction. But what would explain Palmer's?

Don't spend any time thinking about that or you'll miss the set-up for the rest of the movie, in which Danny uses his assistant, Katherine (Jennifer Aniston), and her two kids (Bailee Madison and Griffin Gluck) as stand-ins for his invented former wife and children. They all end up together in Hawaii, where Katherine meets an old rival (Nicole Kidman) and everyone tries to one-up each other with false stories about how happy and contented they are.

Aniston somehow maintains her dignity through Just Go with It, but the same can't be said for Sandler, Kidman or singer Dave Matthews, whose most memorable acting moment involves grabbing a coconut in a most unorthodox manner.

But it's another singer—Sting—who comes out worst of all in Just Go with It. Several of his songs can be heard on the movie's soundtrack, for reasons best left unexplored. Driven to Tears, Sting? We all were after sitting through this mess.

CAUTIONS:
Language/Profanity: Lord's name taken in vain; lewd taunts; lots of plastic surgery jokes and references to body parts; "rack"; "a-s"; a young boy says his favorite TV show is Californication; "making a crap; taking a dump"; "banging"; a young boy shouts, "Adulterer! Fornicator!"; a woman tells a waiter she'd like "a tall glass of you" if he's "into it"; descriptions of various digestive ailments and their ramifications; discussion of erectile dysfunction; a boy accidentally runs into a man's groin area and yells that the man "put his pee-pee on my face"; joke about a sheep fetish; a man says he sent a picture of his "equipment" to his girlfriend; a reference to creating children "in the shower"; "hell yeah!"; "s-it"; "suck"; gay stereotypes.

Alcohol/Smoking/Drugs: Danny drinks his sorrows away at a bar; more drinking in Hawaii.

Sex/Nudity: A bridesmaid makes thrusting motions and discusses a bride's sexual dalliance before her marriage to Danny; a man discusses sex with "this doll I made"; scenes of cleavage; Palmer takes her clothes off and we see the outline of her breast from behind; kissing; remembrance of catching someone cheating; Danny and Katherine apply numbing cream to a patient's nipples (not shown); men stare in amazement at Palmer in a bikini.

Violence/Crime: A verbal threat ("I'll kill you"); people kick each other under a table; a boy throws a drink at his mother; some playful and not so playful slaps to the face and bottom; a young girl is thrown into the mud; a punch to the groin area.

Religion/Morals: Danny wears a wedding ring because it helps him pick up women; we see him take home two women from bars; he also lies that his "wife" has been "hookin'" to generate sympathy; divorce.

Questions? Comments? Contact the writer at crosswalkchristian@hotmail.com.