Lack of Surprises Withstanding, When in Rome Still Plays Cute
Christa Banister

Crosswalk.com Contributing Writer

Updated

Jun 17, 2010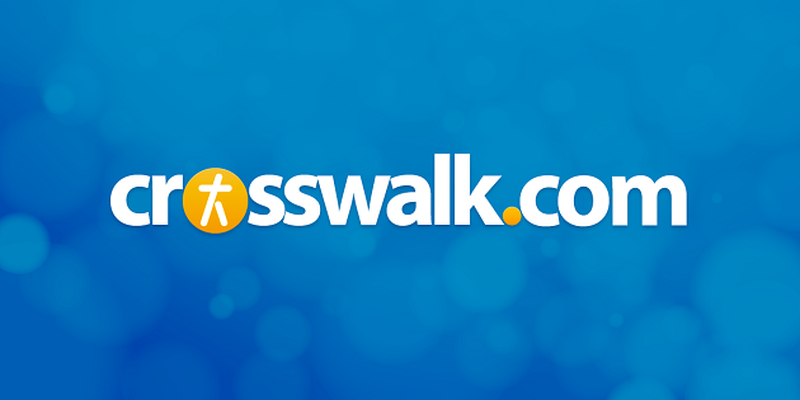 DVD Release Date: June 15, 2010
Theatrical Release Date: January 29, 2010
Rating: PG-13 (for some suggestive content)
Genre: Romantic Comedy
Run Time: 91 min.
Director: Mark Steven Johnson
Actors: Kristen Bell, Josh Duhamel, Danny DeVito Anjelica Huston, Will Arnett, Jon Heder, Dax Shepard, Alexis Dziena, Don Johnson, Peggy Lipton, Kristen Schaal
If When in Rome was the proverbial cream of the romantic comedy crop, Kristen Bell's character Beth would've likely been played by Reese Witherspoon, Sandra Bullock or Anne Hathaway (if they wanted someone a bit younger). And standing in for the eventual love of her life, Nick, instead of Josh Duhamel? Well, Hugh Grant, Matthew McConaughey or Bradley Cooper, of course.

But since all of the aforementioned have paid their rom-com dues lately (or will in the forthcoming Valentine's Day, which stars about, oh, half of Hollywood), we've got two stars best known for their television work on the now-defunct series Veronica Mars and Las Vegas, instead.

While the movie's trailer definitely had that lackluster, made-for-TV feel, perhaps it's the presence of these fresh faces, not to mention their winsome chemistry, that caused When in Rome to surpass my expectations. And trust me, they weren't exactly sky-high…

Per the romantic comedy playbook, Beth is the uptight, Type-A workaholic whose opinion of love has been irrevocably tarnished by the failings of boyfriends past. As a curator at the Guggenheim (and not just any curator, mind you, but the brightest new talent, according to her boss), she simply doesn't have time for the messy inconvenience of relationships. And for the most part, she's 100% fine with that, even when she's humiliated by a recent ex in front of her co-workers during a party for a new exhibit.

Once her baby sister Joan (Alexis Dziena) announces her engagement to a handsome Italian man she met a mere two weeks ago, she still can't help but roll her eyes at her supposed naiveté. But being a loving big sister, she finagles her busy schedule for Joan's quickie wedding weekend in Rome.

Naturally, once Beth arrives in the Eternal City, she doesn't have time for any of its charms, architectural or otherwise. Instead, she's focused on somehow finding a good Blackberry connection because she's still got an important exhibit to organize while performing her sisterly duties.

After botching the toast and failing to break the vase that'll guarantee her sister and her new hubby lifelong happiness (apparently, some sort of Italian wedding tradition), Beth and Nick, a former football player-turned-sportswriter, meet cute. With her dad's advice of "being open to love" still hanging in the air, Beth is willing to consider the prospect once she and Nick hit it off.

In fact, everything's going swimmingly, a pleasant surprise considering Beth's past, until she eventually sees Nick kissing another woman by the nearby fountain an hour later. Immediately labeling him as a player, (the sort of "misunderstanding" that has fueled many a rom-com), the weak plot device still moves the story along.

Determined that she's been right about love all along, Beth promptly drinks her weight in champagne, hops into a fountain and steals a few coins. Turns out they aren't just any coins, though; these coins are wishes and ultimately, the hearts of the men who tossed them in.

Now back in Manhattan, Beth starts noticing a strange phenomena, namely a slew of strange suitors who show up randomly and claim they're madly in love with her, even if they're not sure why. There's a short, balding sausage enthusiast (Danny DeVito in an uncredited role) who claims that "encased meat is my life's work," a wacky magician with a penchant for stealing people's watches (a very funny Jon Heder), a demented Italian artist with a really bad accent (Will Arnett) and a narcissistic male "model" (a scene-stealing Dax Shepard) who tries to woo her with lines like "I don't know whether to look at my own reflection or you. That's how beautiful you are!"

In the meantime, handsome ol' Nick has also resurfaced and makes his best attempt to win her heart, too. However, when Beth suspects that he's also under the same love spell that was set into motion by her stealing the coins, she initially resists and then...

Yeah, I won't give away the rest of the story—that would ruin any potential moviegoer's fun. Chances are, you'll see the ending coming from a mile way anyway. But if you're a fan of the rom-com genre and aren't looking for any deep ruminations on love, you probably won't even care because there's certainly enough bubbly, effervescent spirit in When in Rome to keep you entertained for 90 minutes—which is more than I can say for most 90-minute blocks of your average T.V. programming.

CAUTIONS:
Drugs/Alcohol: Social drinking at a wedding, plus Beth drinks copious amounts of champagne once she assumes that Nick is a womanizer.

Language/Profanity: There's a surprising absence of bad language compared to your average PG-13 flick. There are a few exclamations of God's name, plus a couple of mild profanities.

Sex/Nudity: No sex scenes, just a couple of innuendos. When Antonio reveals the mural he's painted of Beth, there is a quick flash of nudity (it's more artistic than realistic) that includes her breasts and trails down…

Violence: Only of the comedic, slapstick variety (and there's plenty of that here including Nick being struck by lightning twice).
Christa Banister is a full-time freelancer writer, specializing in music, movies and books-related reviews and interviews and is the author of two novels, Around the World in 80 Dates and Blessed Are the Meddlers. Based in St. Paul, Minn., she also weighs in on various aspects of pop culture on her personal blog.
For more information, including her upcoming book signings and sample chapters of her novels, check out her Website.