Compassion for Characters Trumps Poor Decision Making in Laggies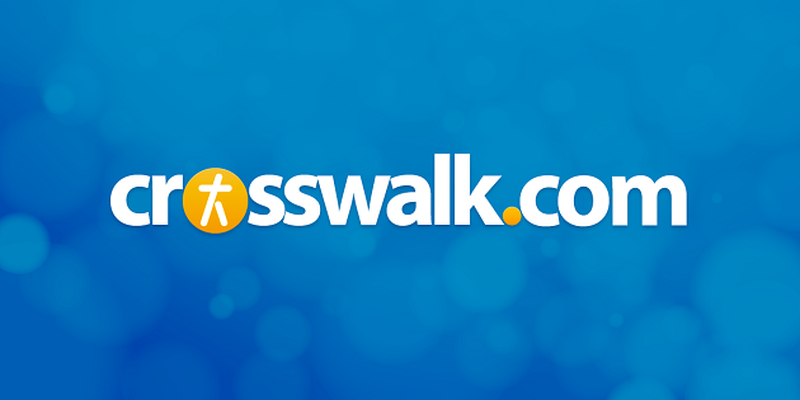 DVD Release Date: February 10, 2015
Theatrical Release Date: October 24, 2014 (limited); wider Oct. 31 and Nov. 7
Rating: R for language, some sexual material and teen partying
Genre: Comedy
Run Time: 99 min.
Director: Lynn Shelton
Cast: Keira Knightley, Chloe Grace Moretz, Sam Rockwell, Ellie Kemper, Mark Webber, Gretchen Moll
Director Lynn Shelton has made a career of writing and directing small, off-beat comedies that have been widely admired on the festival and art-house circuit, but which have yet to break out to wider audiences. Her 2011 film, Your Sister's Sister, came close. Starring Emily Blunt, Your Sister's Sister was a memorable story of siblings vying for the attention of the same man, but for very different reasons.
Shelton's breakout film may have arrived with Laggies, which, like Your Sister's Sister, is another surprising story of broken people finding unexpected romance, then haltingly moving toward an uncertain future. They long for happiness, and we want them to be happy, even as we recognize that their decisions and actions work against that desire. That the film succeeds in making us feel compassion, rather than contempt, for its foolish characters is a mark in its favor.
The 28-year-old Megan (Keira Knightley, Begin Again) is dating Anthony (Mark Webber, Scott Pilgrim vs. the World) and enjoying post-college life sans any major responsibilities. She works as the "sign girl" for her dad's tax business—standing roadside with a giant arrow-shaped pointer aimed toward her dad's office—and spends the rest of her time with friends who are following a more traditional life path involving marriage and children.
At the wedding reception for Megan's friend Allison (Ellie Kemper, Bridesmaids), Anthony decides to pop the question, but the move panics Megan, who flees the reception. Her departure is hastened by Megan's glimpse, on the way out, of her own father kissing a woman who isn't Megan's mother.
An unlikely friendship begins when Megan is approached at a grocery store by the teenaged Annika (Chloe Grace Moretz, If I Stay), who persuades her to buy alcohol for Annika and her friends. But Annika needs more from Megan than a one-time beer buyer. Like most of her friends, Annika is being raised in a broken home, with no example of how to sustain a committed relationship for the long term. Megan herself is at a crisis point, uncertain of her feelings for Anthony and overwhelmed by her father's betrayal of Megan's mother, to whom he's been married for three decades.
It's not long before Annika asks Megan to stand in for Annika's mom at a parent-teacher conference. It's a scene right out of a standard sitcom—Megan almost blows it when she refers to Annika's mother in the third person, before realizing she's supposed to be impersonating Megan's mother during the conference—but thankfully, Laggies doesn't descend into a mistaken-identity farce. Instead, it blossoms into a gentle romance between Megan and Annika's lonely father, Craig (Sam Rockwell, The Way, Way Back), who's overcome by his attraction to Annika's older friend after Megan spends a week in Annika's house figuring out her next step with Anthony.
Although Laggies plays like an above average indie romantic comedy, its depiction of characters searching for stability and meaning is deeper than most rom-coms. Its characters' ambitions, or lack thereof, rise out of confusion from the parental role models who have divorced each other or betrayed their spouses while remaining married. One of Laggies' best scenes depicts Megan's father confessing the mistake he made during the wedding reception and explaining that he and Megan's mom have moved past it. Megan, in the fashion of the day, tells her father that she doesn't want to judge his behavior, but he responds, "Oh, you can totally judge me! I did something really stupid."
How refreshing is that? It's a rare moment of conviction in a movie driven by its main character's ambivalence, halting progress and confusion about commitment. Megan's conclusions about her own life don't resonate quite so deeply, but her conviction at least represents a small advance on the uncertainty that has previously defined her.
Laggies is not a great movie, but it's a compassionate one, and a reminder of the difficulty so many younger people have in figuring out how to sustain long-term commitments to friends and spouses. It's a movie about the small steps we make in building a stable life from very unstable surroundings. That might not be everyone's definition of a "feel good" film, but Laggies comes close enough. Call it a "feel pretty good" film with nice performances and characters we care about.
CAUTIONS (may contain spoilers):
Language/Profanity: Lord's name taken in vain; multiple uses of the f-word; several uses of foul language; a middle finger extended; women make up sexual captions for a cartoon; scatological references; crude term for a sex act and sex organs
Drinking/Smoking/Drugs: Megan buys alcohol for minors; a teen party includes drinking; Megan insists she's not doing drugs; Megan accepts Craig's invitation to have a drink; a teen confesses to drunken driving; Megan is convicted of DUI; joking reference to a roofie
Sex/Nudity: Flashlights are shaped like penises; Megan sees her father fooling around with a woman who's not his wife; kissing; girl shown in her bra; gifts for Annika from her mother include a bra, nightgown and thong
Violence/Crime: Kids TP a house and accidentally break a window; an ear piercing
Religion/Morals/Marriage: Megan lives with her boyfriend; a restaurant has a large Buddha statue, and Megan touches its nipples; most of Annika's friends are, like her, children of divorce; Megan's father's view on marriage is that people grow together, they grow apart, and that things are always shifting; Megan and Anthony get engaged and decide to elope; they agree to be godparents to a friend's child; Annika asks Megan to impersonate her mom at a disciplinary conference; memories of lying to one's parents; a drunken discussion about monks and priests
Publication date: October 31, 2014