Last Days in the Desert More Inspiring Than Infuriating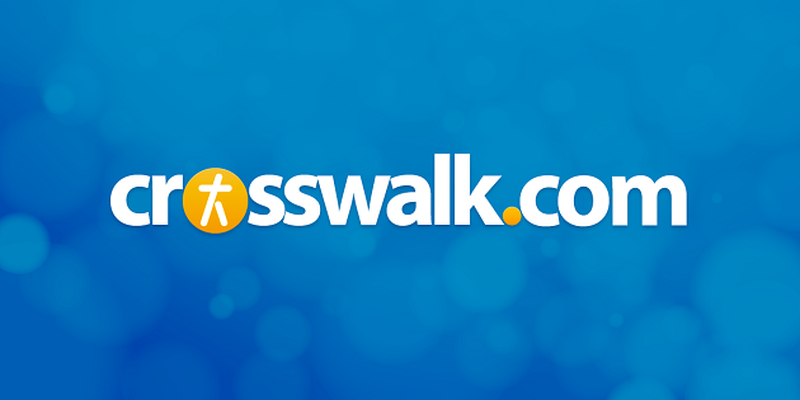 Doesn't make any pretense of sticking strictly to the synoptic Gospel narratives, but neither is it designed to throw unorthodox beliefs in the faces of its viewers. Rather, it's a gentle family drama centered around a strained father-son dynamic. 3.5 out of 5.
 
Synopsis
Jesus' time of wilderness temptation prior to his ministry receives a visually memorable interpretation in Last Days in the Desert. Although director Rodrigo Garcia doesn't strictly adhere to the Bible's accounts, he tells a story that will seem familiar to those who know the Gospel depictions of Christ's fasting and temptations. But Garcia also inserts Yeshua (often referred to here simply as "holy man") into a family drama about another father (Ciaran Hinds)—a stone cutter—and his son (Tye Sheridan). The growing distance between the stone cutter and the boy troubles the father, who asks Jesus for help in how to reconnect with his offspring. Jesus (Ewan McGregor) has been pondering similar questions of his own, asking, "Father, where are you?" as he moves against the desert backdrop early in the film. The stone cutter's son wants to leave his desert home, experience life in Jerusalem and see the sea. "What is Jerusalem like?" he asks Jesus. "Dirty and corrupt. But alive," Jesus tells him.
But Last Days in the Desert truly comes alive during Jesus' pointed exchanges with Satan (also played by McGregor), who tries to undermine Jesus' belief in a loving Father. While Satan at times exhibits greater powers than Jesus in ways that, at points, go beyond Scripture, Christ ultimately triumphs over his adversary.
 
What Works?
McGregor's Jesus is passable, but his Satan is, in some ways, the more surprising character, coming up with diabolically clever ways to undermine Christ. And yet Jesus never gives in to his temptations, effectively refuting the Devil's lies and insinuations. On a technical level, the film's imagery, often beautiful, may be its biggest selling point. The film was shot by Emmanuel Lubezki, winner of the last three Best Cinematography Oscars.
 
What Doesn't?
The film suggests a "silence of God" approach to the Father, from whom Jesus longs to hear. While Christ remains resolute in his confrontations with the devil, any indication of him being led by or filled with the Spirit (Matthew 4:1), or having heard from God directly before his sojourn (Mark 1:10-13), is muted, if not missing entirely. Doubt is the prevailing mood that characterizes Christ's relationship with the Father in the film. These departures are more distracting than they are challenging or edifying.
The film's core family drama is also a bit wan, although it builds to a powerful conclusion. Jesus' encouragement of the family he meets is of the meek-and-mild gentle variety—rather bland if unobjectionable. Finally, the actors all speak in English, with varying accents—nothing fatal to the story, but a bit jarring.
 
Christian Worldview Elements / Spiritual Themes
Jesus is tempted repeatedly by Satan to sin, but never gives in. He asks God to speak to him and make his presence known to him. He counsels the earthly father with whom he stays and encourages the man's son. Jesus asks Satan what it's like to stand in God's presence, although he is also quick to point out Satan's lies. Jesus' crucifixion is shown, as is the tomb in which he's buried.
The extent to which the audience is pushed to draw parallels between the earthly father-and-son relationship of this story and the divine Father and Son is left ambiguous, allowing viewers to focus on other elements of the story, including how it illustrates Jesus' short-term and long-term victories over Satan.
 
CAUTIONS (may contain spoilers)
MPAA Rating: PG-13 for some disturbing images and brief partial nudity 
Language/Profanity: None.
Sexuality/Nudity: A woman is topless, with her long hair covering her breasts; a kiss on the head.
Violence/Frightening/Intense: A boy pokes at a dead animal; the father grabs his son by the throat; vomiting; a man falls down a cliff face; the son pushes Jesus away forcefully so he can see his father; a corpse burns; depiction of Jesus being raised on the cross following his crucifixion.
Drugs/Alcohol: Wine drinking.
 
The Bottom Line
RECOMMENDED FOR: Bible movie fans who allow for artistic license. Fans of Ewan McGregor will want to see this performance, which is sure to be one of the key roles in his career.
NOT RECOMMENDED FOR: Those looking for a strict retelling of Jesus' encounter with Satan as told by Matthew, Mark and Luke.
Last Days in the Desert, directed by Rodrigo Garcia, opened in theaters May 13, 2016; available for home viewing August 2, 2016. It runs 98 minutes and stars Ewan McGregor, Ciaran Hinds, Tye Sheridan and Ayelet Zurer. Watch the trailer for Last Days in the Desert here.
 
Christian Hamaker brings a background in both Religion (M.A., Reformed Theological Seminary) and Film/Popular Culture (B.A., Virginia Tech) to his reviews. He still has a collection of more than 100 laserdiscs, and for DVDs patronizes the local library. Streaming? What is this "streaming" of which you speak? He'll figure it out someday. Until then, his preferred viewing venue is a movie theater. Christian is happily married to Sarah, a parent coach and author of Hired@Home and Ending Sibling Rivalry.
Publication date: May 12, 2016