Chemistry and Conversation Carry Last Flag Flying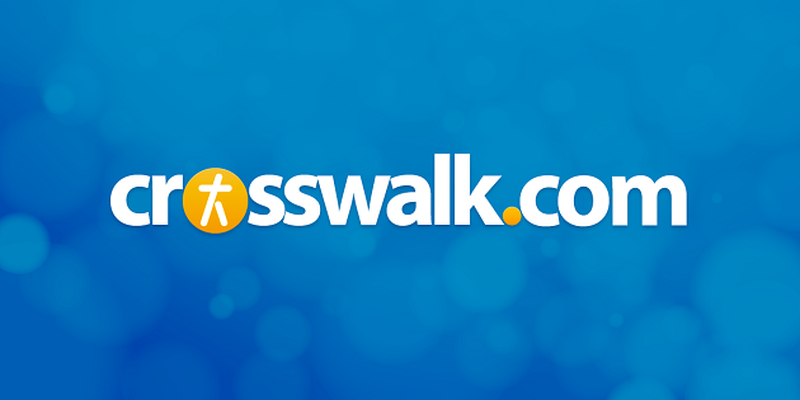 From the acclaimed director of Boyhood and the Before Sunrise trilogy comes a quiet film about three aging Vietnam War buddies who reconnect for a cross-country journey under sorrowful circumstances. Largely driven by long conversations and spot-on performances, it garners 3.5 out of 5.
 
Synopsis
Aging ex-Marines Larry Shepherd (Steve Carell), Sal Nealon (Bryan Cranston), and Richard Mueller (Laurence Fishburne) probably thought they would never see each other again after Vietnam. But when Larry's only son is killed in the Iraq War, he tracks down his old buddies to support him as he travels to bury his son in Arlington.
The trio is unlikely from the word go: Larry is a gentle man preoccupied with his own grief, Sal is a foul-mouthed New Yorker who runs a bar, and Richard is an established Baptist Reverend and grandfather. They couldn't have more distinct personalities, or journeys, so when twists and turns arise, they must learn to work as a team to stick to their goal of helping Larry Jr. to his final resting place. Along the way they meet new friends and obstacles, they reminisce about the old days, and they even find themselves asking each other the hard questions about what it means to be a soldier, a friend, and a citizen.
 
What Works?
The starring trio of established and celebrated performers is easily captivating enough to keep the audience's attention for the full two hours. Carell, so often acclaimed for his larger-than-life, goofy characters (as in The Office) is powerful in his quiet grief. Cranston's frenetic energy as Sal drives the action of the whole film; he careens from place to place with a palpable itch and a subtle charm. And, steady as a rock but just as nuanced is Fishburne, the gospel-affirming, Psalm-reciting Reverend Mueller.
In this piece, Richard Linklater doesn't utilize any cinematic gimmicks, but his signature style of writing long scenes featuring normal conversation works beautifully, just as it usually does. You might find yourself forgetting where you are for a few moments, drawn into the conversations, arguments, and confrontations.
 
What Doesn't?
When it comes to this movie, "Know Thyself" is paramount advice. Linklater is a polarizing director, and many will find this film (like his others) too long, too dialogue-driven, too action-less, and boredom-inducing.

The characters travel all up and down the East Coast, but in many ways the film seems to stay muted (though not always subtle) with no flash-bang arc or climax. This will certainly be a deterrent to some, but to many it will be a welcome time spent reflecting on the film's themes and characters.
 
Christian Worldview Elements / Spiritual Themes
A recurring topic of conversation for the men is Mueller's drastic change of heart and behavior from his uncouth youth to the stately Reverend who refrains from swearing, drinking, and often speaks in religious platitudes. He especially clashes with Sal, whose initial mockery eventually subsides into jabs, jokes, and even earnest questions about theism, salvation, and his own thoughts about the divine and the afterlife.
Much like the exploration of Mueller's Christianity, there is a solemn and almost spiritual kind of treatment given to the ideas of flag, country, and what it means to fight in a war (especially a vague and complicated war). What's it all for? the characters wonder. How do we know if our sacrifices have been worth it? In the end, it's not a tone of nationalism or even patriotism which prevails. Rather, it's the commitment a man makes to stand next to his brothers. It's about honoring the choice to have the spirit of a servant, even when you don't fully understand the cause.
 
CAUTIONS (may contain spoilers)
MPAA Rating: R for language throughout including some sexual references
Language/Profanity: Plenty of language across the spectrum, from anatomical references, exclamations using the Lord's name, and all manner of four-letter words and their variants including plenty of F-bombs.
Sexuality/Nudity: Extended conversations about sexual encounters, such as when a group of veterans remember visiting brothels in Vietnam. Man occasionally references a woman's "talents" in a suggestive way. A man jokes with another man by making sexual gestures.
Violence/Frightening/Intense: Death is a pervasive topic; there is much discussion of wartime violence, including explosions, acts of violence, and soldiers painfully dying without the proper medication. A man's ear is seen with a "Baghdad boil" - a festering sore. Military coffins are seen.
Drugs/Alcohol: Men are seen drinking beer many times. One man mentions that he is an alcoholic (he is not shown drinking) and characters discuss. Characters remember their time in Vietnam when soldiers struggled with morphine abuse. Scattered references to other drugs. People are shown briefly smoking cigars and cigarettes.
 
The Bottom Line
RECOMMENDED FOR: Anyone who enjoyed the conversational style of the Before Sunrise trilogy or the humor and characters of Bernie and want to see Linklater's take on aging in a world of wartime and loneliness. Fans of the Darryl Ponicsan novel who are intrigued to see a big screen adaptation. Christians interested in seeing a strong, positive, and openly Christian character neither beaten up nor glorified in a film (as long as you don't mind the language and course talk). Fathers and sons, especially of military families.
NOT RECOMMENDED FOR: Those who dislike long movies, slow movies, conversation-based movies, or travel movies. Those looking for specific political stances to back up their own beliefs about war, religion, or the military. Those who tend to dislike Linklater's directing/writing style.
Last Flag Flying, directed by Richard Linklater, opened in limited theaters November 3, 2017, wider November 10; available for home viewing January 30, 2018. It runs 124 minutes and stars Steve Carell, Bryan Cranston, Laurence Fishburne, Yul Vázquez, J. Quinton Johnson and Cicely Tyson. Watch the trailer for Last Flag Flying here.
 
Debbie Holloway is a storyteller, creator, critic and advocate having adventures in Brooklyn, New York.
Publication date: November 8, 2017
Image courtesy: ©Amazon-Lionsgate