Last Sin Eater Mediocre Despite Strong Message
Annabelle Robertson

Entertainment Critic

Updated

May 18, 2007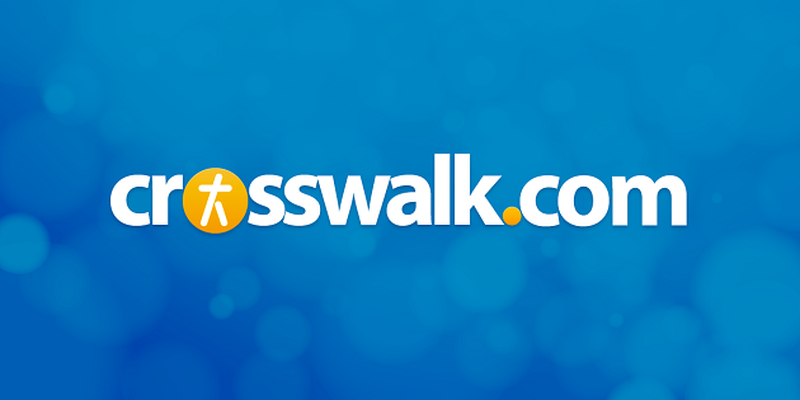 DVD Release Date: May 15, 2007
Theatrical Release Date: February 9, 2007 (limited)
Rating: PG-13 (for thematic elements and intense sequences of violence)
Genre: Drama
Run Time: 142 min.
Director: Michael Landon, Jr.
Actors: Liana Liberato, Louise Fletcher, Soren Fulton, Stewart Finlay-McLennan, Henry Thomas, Gabrielle Fitzpatrick, Peter Wingfield
Who can save us from ourselves? That's the theme that writer and director Michael Landon, Jr. explores in this period film about an ancient pagan ritual.
Ten-year-old Cadi Forbes (Liana Liberato) is devastated when her beloved grandmother dies without warning. She is relieved to learn from a family friend, however, that her grannie will soon be able to rest in peace, thanks to the "Sin Eater." Taken from the old country of Wales and brought with these immigrants to 1850s Appalachia, this tradition holds that when a person dies, the Sin Eater comes to cleanse her from her sins, prior to burial.
For this to happen, the townspeople must prepare and lay out a dead body, late at night, then turn their backs. Then a mysterious hooded figure, the Sin Eater, comes and "takes the sin" upon himself by eating bread and drinking wine. This man, who is always chosen by lottery, comes into the village only after a death. Otherwise, he spends his life completely in exile. No one can touch him; no one can even look upon him, lest they die.
Cadi is warned about the dangers of associating with the Sin Eater, but she has a huge problem. She believes that she is responsible for her sister's death, so she needs her sins forgiven now – not later. Cadi therefore starts searching for the Sin Eater, with the help of her friend Fagin (Soren Fulton). Soon, an elderly woman (Louise Fletcher) is sharing secrets about the village that lead to an encounter between Cadi and Fagin and a mysterious preacher. Meanwhile, Fagin's abusive father, Brogan Kai (Stewart Finlay-McLennan), who rules the village, begins taking out his rage on Cadi and Fagin. Slowly, the children learn that there are some very dark secrets behind the tradition of the Sin Eater – and that the truth desperately needs to be exposed.
Directed by Landon, son of the deceased actor Michael Landon, The Last Sin Eater is one of the first theatrical releases by Fox Faith, a subsidiary of 20th Century Fox that is dedicated to making family-friendly films with a Christian message. Like Landon's other films distributed by Fox Faith (including Love's Abiding Joy, which aired on the Hallmark Channel), this one is also set in the mid-1800s – which had to be very convenient when it came to choosing sets and costumes.
Based on the novel by Christian author Francine Rivers, this film has a much more overt message about the faith – namely, that Jesus is the true "sin eater." At times, this is quite moving. Christian audiences looking for solid teaching about the faith will appreciate this very much, along with the beautiful Utah scenery. Landon, who co-wrote the script, is unfortunately a bit heavy-handed with his gospel presentation, however, leaving little to the imagination. As a result, non-Christian viewers will probably not enjoy the film.
The film's production values are perhaps a bigger issue. Because the dialogue appears to be in service of the film's message, rather than the art per se, it has a very didactic feel. Though suspenseful at times, the pacing is also off. Many scenes could have been cut and most could have been shortened. The film's editing is choppy; its cinematography and special effects look stale and the sound is off kilter. With almost every indoor scene, I had to strain to hear the characters, especially when they whispered (which they frequently do). When the music soared, however, I had to drastically lower the volume. Sometimes the score even drowned out the actor's voices.
Another problem is that Landon forces Liberato to carry most of the film on her young shoulders and doesn't make use of his other, more seasoned characters. For example, Louise Fletcher (who played the infamous Nurse Ratched in One Flew Over the Cuckoo's Nest\ years ago) and Finley-McLennan are both outstanding, and should have received much more screen time. Overall, the acting is fairly good, however. Liberato and Fulton do a great job with their accents, especially for young actors. As usual, however, the Southern character (Henry Thomas) uses the old Hollywood standard for accents – that bizarre, 19th century-sounding, Charleston accent that non-Southern actors always adopt, thinking they're being so authentic.
I applaud Landon's goals, and I have no doubt that he put his very heart into this movie. I also sympathize with the film's message. As a film critic, however, I'm obliged to hold him to the same standard as other filmmakers. So, while it's uncomfortable to criticize the work of a brother in Christ – especially one who dreams of leading people to the Lord through his art – I also know that as Christians, we can't cut ourselves slack, just because we have a message. Nor can we ask Hollywood to do so.
AUDIENCE: Older teens and adults
CAUTIONS:
Drugs/Alcohol: None.
Language/Profanity: None.
Sexual Content/Nudity: None.
Violence: Various scenes in which a man beats children and others and various threats of violence which are mostly thematic in nature.