Leaden Lake House Lacks Charm, Central Plot
Christa Banister

Contributing Writer

Updated

Jun 22, 2010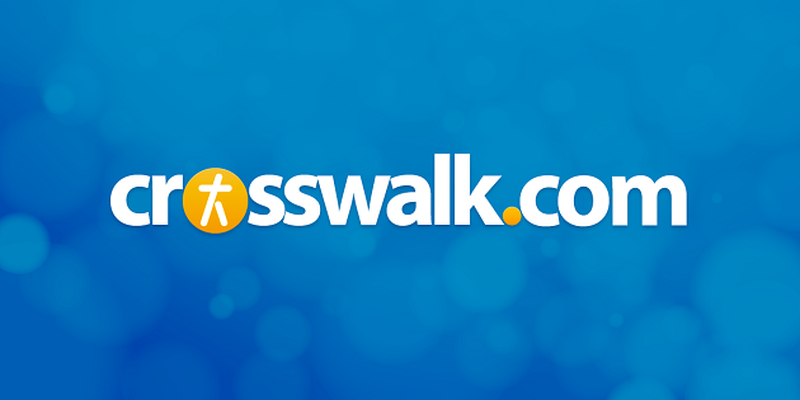 DVD Release Date: September 26, 2006
Theatrical Release Date: June 16, 2006
Rating: PG (for some language and a disturbing image)
Genre: Drama
Run Time: 97 min.
Director: Alejandro Agresti
Actors: Sandra Bullock, Keanu Reeves, Christopher Plummer, Dylan Walsh, Lynn Collins, Kevin Brennan, Willeke van Ammelrooy
For reasons I still haven't fathomed, Ebert & Roeper gave this film their coveted "two thumbs up" - even naming it one of their favorites of the year. Who knows, maybe they were fortunate enough not to have seen the same movie I did. But if they did, it makes a strong case for whether payola also exists in the film industry because this one stinks almost as much as the latest hit radio single from Hilary Duff.
In fact, a man sitting two rows behind me probably said it best as the final scene between Alex (Keanu Reeves) and Kate (Sandra Bullock) played out: "Finally!" And trust me, that wasn't an elated response to the rather predictable ending.
The trouble with The Lake House isn't the lack of an intriguing premise, a talented cast (although have you ever noticed that Keanu's best work is still in Bill and Ted's Excellent Adventure?) or picturesque scenery. It's the fact that the story plods along at a painfully slow pace without even a hint of that romantic spark we're supposed to be all excited about between the lead characters. And if that wasn't bad enough, there's not much of a central plot either as the story segues from a love story to a family melodrama to a clichéd commentary on how too much emphasis on one's career leads to a lonely existence where you're forced to play chess with your dog on your day off like Kate does.
For those who haven't already seen the trailer countless times already, The Lake House is a love story with a two-year time gap. Kate is a do-gooder doctor in Chicago (in 2006) who loves her job but doesn't have much of a social life. Meanwhile, Alex is a doesn't-have-time-for-serious-relationships architect living in 2004, who against the wishes of his brother Henry (Ebon Moss-Bachrach) and his successful father (Christopher Plummer), has "sold out" by developing condos instead of more unique housing. But despite his change in priorities career-wise and strained relationship with his family, Alex finds solace in the "abandoned dump" he's renting on Chicago's North Shore.
With a lengthy set-up and a monotonous, melancholy soundtrack to boot, the story finally begins when Alex finds a letter from the lake house's former tenant, Kate, who kindly asks him to forward her mail to her new downtown address and apologizes for the paw prints her dog, Jack, left behind. Not finding the prints she spoke of in the note, Alex gets curious. Then, an unexpected surprise arrives the next day when Jack shows up and leaves a mess of paw prints on his porch.
Hmmm, what's happening here?
After that initial "conversation," however, Kate and Alex start corresponding via his snail mailbox - kind of like Meg Ryan and Tom Hanks in You've Got Mail without the instant gratification that e-mail provides or the witty banter that Meg's and Tom's characters had to work with. And like any proper romantic drama, there's the obligatory twist that keeps the star-crossed lovers apart. Here, of course, it's that pesky time lapse they discover when Alex's letters are dated two years before Kate's are.
While it's not long before each is convinced this is the respective love of his/her life, unfortunately we don't really get that sense in Kate's and Alex's brief but regular exchanges. After all, the only thing they seem to have in common is the lake house and loneliness. But even if you can't suspend your disbelief about the relationship, there are important lessons to be learned from The Lake House - particularly that waiting for the right person is usually painful and never easy. On the flip side, though, trying to have a serious relationship with the wrong person (as Kate does after getting restless about the whole Alex situation) is even worse and more unfulfilling than not having one at all. For Christians, that's a relatable message even beyond the romantic realm as we've all experienced times when waiting for God's timing seems unbearable. But yet, when you see the scenario play out, you always find that His wisdom is best - even when it's not exactly how you expected things to go.
CAUTIONS:
Drugs/Alcohol: There's a few instances where characters are shown drinking beer or wine - but it's not excessive.
Language/Profanity: Aside from a couple of religious profanities, there isn't much in the way of bad language.
Sex/Nudity: None
Violence: A man is hit by a car after a rather nasty collision occurs between a city bus and another car.