Leap Year Has Some Classic Movie Charm
Christa Banister

Crosswalk.com Contributing Writer

Updated

May 07, 2010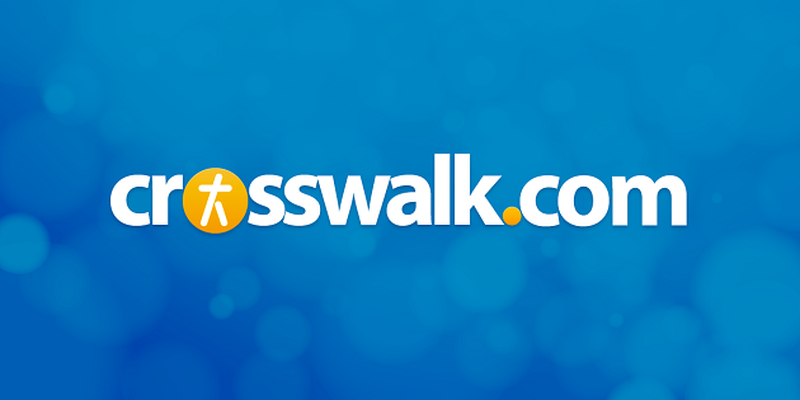 DVD Release Date: May 4, 2010
Theatrical Release Date: January 8, 2010
Rating: PG (for sensuality and language)
Genre: Romantic Comedy
Run Time: 97 min.
Director: Anand Tucker
Actors: Amy Adams, Matthew Goode, Adam Scott, John Lithgow, Peter O'Meara, Noel O'Donovan, Tony Rohr, Alan Devlin, Pat Laffan
In what's basically a remake of Frank Capra's It Happened One Night set in the always-photogenic Irish countryside, Amy Adams (Julie & Julia, Enchanted) and Matthew Goode (Watchmen, Match Point) do manage some winsome chemistry a la Clark Gable and Claudette Colbert in Leap Year.

Truth be told, there is something refreshingly old-fashioned about the movie, right down to the lack of the usual profanity and lowbrow sexual innuendos that litter so many of today's rom-coms. Instead, the screenwriters Deborah Kaplan and Harry Elfont (Made of Honor, Surviving Christmas) wisely focus on the witty verbal sparring between two people who can barely tolerate each other, but you know will end up falling in love by the time the credits roll.

Unfortunately, some classic movie charm isn't quite enough to elevate Leap Year to must-watch status. While Kaplan and Elfont have certainly upped their game since Made of Honor, a movie that fell short on multiple levels (good taste, the sheer smarminess of Patrick Dempsey's character and otherwise), there's still something strikingly flat about the final product.

Slow pacing (especially in the first 20 minutes) is certainly part of the problem, but ultimately, it's the weak set-up that's the main culprit.

Back in her hometown of Boston, Anna (Adams) is many rom-com writers' woman of choice these days: the tightly wound, Type-A variety who seemingly has everything (a fulfilling career, good looks, a great wardrobe and a Martha Stewart level of organizational prowess) but the requisite rock on her left ring finger.

See, despite Anna's constant hints (which apparently includes having flyers from her favorite jewelry shop routinely sent to him), her cardiologist boyfriend Jeremy (Adam Scott) thinks their life is pretty great without saying "I do." His practice is thriving, he regularly scores a table at the best Boston restaurants, and he and Anna are thisclose to landing their dream apartment in a complex so prestigious that you have to interview to see if you're a good fit.

But for whatever reason (aside from the common goal of wanting said apartment, naturally), the writers forget to include something, anything, that would make a smart, sweet girl like Anna fall for this guy, let alone want him to propose. Yes, there's something inherently appealing about exposing an uptight girl's hidden vulnerability, (which is probably why writers default to these sorts of protagonists again and again) but why must she always lower her otherwise stringent standards and settle for a guy with the collective charm of a common gardening tool?

For whatever reason she finds Jeremy so charming (and I can't think of one good reason, he's not even appealing in the superficial good-looking sense like a McDreamy), her hopes of becoming his bride seem less promising than ever.

But when a pal informs Anna that she saw Jeremy walking out from her favorite jewelry store (guess the flyers did work, eh?) with a little black box (enter lots and lots of squealing), her hope is renewed. Noting how that revelation coincides pretty nicely with their "special" dinner she and Jeremy were having later that evening, Anna believes that marital bliss isn't far away now.

Well, until Jeremy does the unthinkable, anyway. Not only does he constantly check his Blackberry and abruptly cut their dinner short because of a work-related matter, but the contents of the little black box in question are diamond earrings—not exactly the bling she was expecting.

Since desperate times apparently call for desperate measures, Anna decides to take the matrimonial matters into her own hands. Reminded by her father how her grandmother eventually sealed the deal with grandpa after proposing to him on Leap Day in Ireland, (according to old lore, the guy has to say yes), Anna decides she'll do the same since Jeremy's medical conference in Dublin just happens to fall over February 29.

Of course, her trip across the pond gets off on the wrong foot from the get-go, leading to countless setbacks ripe with comedic possibility. While stubbornly determined to make it to Dublin just in time to propose (in killer heels through the mud, no less), however, she meets the infinitely more fetching pub owner Declan (Goode).

Now make no mistake, as their story unfolds, you'll see every stop on Leap Year's itinerary coming long, long before it actually happens. But Adams and Goode do their best with what they've got, and as you probably guessed, the rest is modestly entertaining romantic comedy history.

CAUTIONS:
Drugs/Alcohol: Social drinking (including one scene where Anna throws up from consuming too much alcohol.
Language/Profanity: A few exclamations of God's name, plus a couple of mild profanities.
Sex/Nudity: No sex or nudity. Anna and Jeremy are planning to live together before marriage (even though Anna wishes he'd go ahead and propose already). While in Ireland, Anna and Declan have to pretend they're a married couple in order to secure the bed and breakfast's only available room. They share a bed, but nothing really happens but actual sleeping. While Anna is showering, you can see the outline of her body through the very thin shower curtain (something Declan points out later).
Violence: Only of the comedic, slapstick variety (and there's plenty of that here).
Religion: When Declan walks into a church and takes Jesus' name in vain, Anna adds an "is Lord" to the sentence.


Christa Banister is a full-time freelancer writer, specializing in music, movies and books-related reviews and interviews and is the author of two novels, Around the World in 80 Dates and Blessed Are the Meddlers. Based in St. Paul, Minn., she also weighs in on various aspects of pop culture on her personal blog.
For more information, including her upcoming book signings and sample chapters of her novels, check out her Website.