Lego: Ninjago is Forgettable, but Still Fun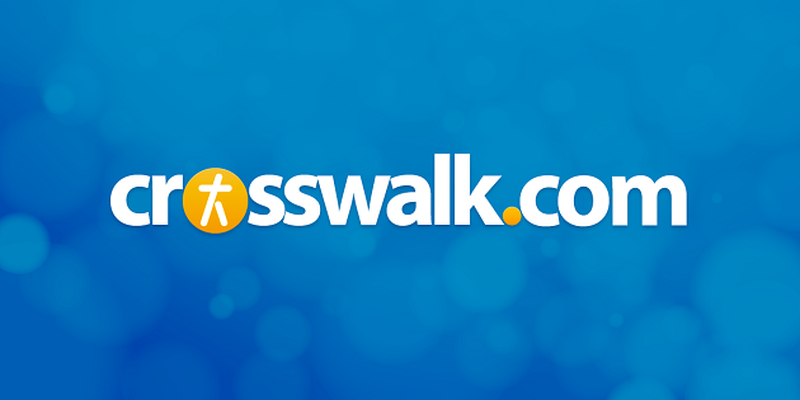 This latest entry to the Lego universe has plenty of heart but lacks the ingenuity of its predecessors. It may amuse kids (and even adults) for an hour or two, but will probably be forgotten once the credits are done rolling. 3 out of 5.
 
Synopsis
Life is tough for Lloyd Garmadon (Dave Franco). Not only is he the most unpopular kid in high school, but his warlord father (Justin Theroux) is constantly embarrassing him by trying to conquer the Lego metropolis of Ninjago. Lloyd tries to channel his frustration by working alongside his friends as a secret ninja warrior, but when dear old dad finally pushes him too far, Lloyd makes a mistake which could spell the end of all Ninjago. Luckily, the wise Master Wu (Jackie Chan) informs the team of an ultimate, ultimate weapon residing within the Temple of Fragile Foundations. Can Lloyd overcome his insecurities to become the ninja he was born to be? Will his teammates ever discover their hidden potential? Not if the evil Lord Garmadon has anything to say about it!
 
What Works?
In true Lego style, The Lego Ninjago Movie is a fun movie to watch. The animation is well-done and the creators certainly knew how to take a preposterous concept and run with it. The voice actors, particularly Dave Franco, are perfectly cast and can deliver deadpan humor or poignant dialogue whenever the situation demands. Kids will laugh at the slapstick humor and adults will undoubtedly smile at the occasional joke thrown their way. This is a film which knows not to take itself too seriously, and the result is a safe, reasonably entertaining time for the whole family
 
What Doesn't?
While Lego Ninjago isn't a bad movie, it's just not as endearing as the ones that came before. The original Lego Movie was something audiences had never experienced, and The Lego Batman Movie (which also just released in 2017) was able to play off its brooding source material for laughs. Unless viewers are already familiar with the Ninjago series (and I wasn't), they're bound to get confused at some point. It doesn't help either that Lloyd's teammates are dreadfully underdeveloped. Sure, ninjas are supposed to be stealthy, but not to the point where you can't even remember their names. Finally, while we all know Lego movies thrive on their hours-long product placement, Lego Ninjago is arguably the most overt film to date. Let's just say these ninjas don't miss a chance to show off their giant mechs.
 
Christian Worldview Elements / Spiritual Themes
Each of the ninjas is said to harbor a "spiritual element" within them: fire, water, lightning, earth, ice, and green. This ultimately plays out into an amusing lesson about teamwork, but nervous parents should calm themselves since all the ninja lessons are more philosophical than mystical. Where Lego Ninjago really shines is in its message about family. All of Lloyd's resentment stems from an absentee father, and the movie takes great pains to show how a broken family can affect the life of a child. Ultimately, Lloyd's journey is about reconnecting with his dad and learning to forgive him. That's certainly a lesson Christian viewers can get behind.
 
CAUTIONS (may contain spoilers)
MPAA Rating: PG for some mild action and rude humor
Language/Profanity: "Stupid butt" and other toilet insults.
Sexuality/Nudity: Some Lego characters are shown wearing swimsuits or underwear but, ya know, they're legos. A brief montage shows an overweight man slapping his belly; Garmadon has four arms and likes to pretend he's "making out with two different people."
Violence/Frightening/Intense: There are plenty of fights throughout the movie but no one is ever seriously hurt, much of the violence is slapstick, and even characters shot out of a volcano turn up fine later; Lloyd briefly loses his arm but it gets popped back in moments later.
Drugs/Alcohol: A brief mention of a bar but no actual alcohol is shown.
 
The Bottom Line
RECOMMENDED FOR: Families, kids, fans of other Lego movies, people looking for a light, fun movie.
NOT RECOMMENDED FOR: Deep thinkers, people who can't stand movies based on toy lines.
Lego: Ninjago, directed by Charlie Bean and Paul Fisher, opened in theaters September 22, 2017; available for home viewing December 19, 2017. It runs 101 minutes and stars Dave Franco, Jackie Chan, Fred Armisen, Justin Theroux and Olivia Munn. Watch the trailer for Lego: Ninjago here.
 
Ryan Duncan is Entertainment Editor for Crosswalk.com.
Publication date: September 29, 2017
Image courtesy: ©WarnerBros.