Less Darkness, More Lessons in Fifth Harry Potter
Lisa Rice

Crosswalk.com Contributing Writer

2007

11 Jul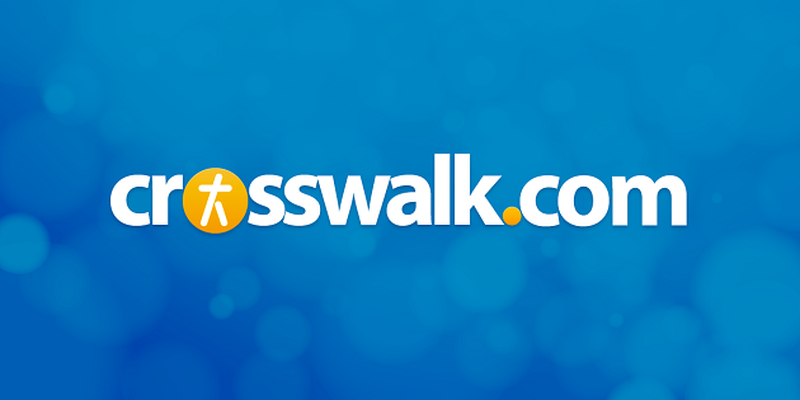 DVD Release Date: December 11, 2007
Theatrical Release Date: July 11, 2007
Rating: PG-13 (for sequences of fantasy violence and frightening images)
Genre: Adventure/Fantasy/Adaptation/Sequel
Run Time: 138 min.
Director: David Yates
Actors: Daniel Radcliffe, Emma Watson, Rupert Grint, Ralph Fiennes, Gary Oldman, Helena Bonham Carter, Imelda Staunton, Evanna Lynch, George Harris, Natalia Tena, Kathryn Hunter, Maggie Smith, Robbie Coltrane, Alan Rickman
The last (fourth) Harry Potter movie, The Goblet of Fire, told the story of Harry's fourth year at the Hogwarts School, where he represented his school in the TriWizard Tournament. After slaying dragons and being tested in a dreadful maze, Harry had to figure out who he could trust as he faced the evil Voldemort and his Death Eaters.
In the newest and fifth Potter movie, The Order of the Phoenix, Harry must rally those he trusts to combat the same evil villain—but on a whole new level. Though still dark, creepy, and plot-complicated, like the others, Phoenix does provide some interesting food-for-thought regarding spiritual warfare.
The story is set during Harry's (Daniel Radcliffe) fifth year at Hogwarts. While off campus, Harry finds himself attacked by some bad spirits, and he uses a forbidden charm to fend off his enemies. When word gets out, Harry gets a letter saying he's been suspended for practicing underage sorcery and must stand trial. In the meantime, his old (adult) friends hide him out in an old mansion that's been turned into a secret hideout for the good wizard, Dumbledore (Michael Gambon).
When Harry does stand trial, Dumbledore comes to his aid and defends him in the nick of time, enabling him to be reinstated in school. At school, he hears rumors that there is a plot against Dumbledore and those who say the Dark Lord Voldemort (Ralph Fiennes) is returning. He also finds that there's a new professor, Dolores Umbridge (Imelda Staunton), who uses her "Defense Against the Dark Arts" position to wrest power away from Dumbledore.
Harry keeps dreaming of a strange door at the end of a corridor that hides something that Voldemort is desperate to get. He realizes that he's somehow connected, brain-wise to Voldemort, and he takes lessons to learn to shut out the evil lord's mind control.
In the midst of having to study for the O.W.L. exams, Harry and his friends are thwarted by Mrs. Umbridge's hundreds of new rules, one of which is that the children are no longer allowed to use their magic, but only read about it.
Realizing that book knowledge alone won't help them when Voldemort arrives, a covert group of students gather around Harry and make him their leader, practicing using their wands in a hidden room. But just as quickly as the children learn to use their weapons, the evil new professor discovers and hones in on their newly trained army and threatens any possible victory. It's only the unified, brave banding of loyal friends that will give the group any hope of defeating the dark, invading powers.

Again, the Harry Potter books and screenplays are intriguing writing. New viewers will likely be confused for a while about the movie's characters and story line, but most fans will likely be up to speed on plotlines. Like the other movies, the special effects are myriad, including creepy spirit horses, centaurs, explosions, expanding buildings, and larger than life, mysterious settings.

In all the Potter movies, witchcraft, wizardry, magic, spells, and fleshly power look very appealing. Though the last movie seemed to tout darkness for darkness' sake, The Order of the Phoenix stays away from some of the more overt dark images and teaches (whether intentionally or not) some interesting spiritual lessons.

The movie talks about the debilitating power of fear, which causes normal people to do weird things, the devastation of jealousy, the need for unity in fighting a foe, and the power of love and friendship that wins over evil.

It also has good lessons that could be applied to church legalism. Mrs. Umbridge is a well-dressed, smiley lady who is thoroughly legalistic and unloving on the inside, and her hundreds of rules posted on the wall each day bring the children no help or life. As a matter of fact, she insists that they only learn "theory," rather than using their swords or wands to actually practice and learn what would help them in a real battle.

This movie touts clear good and evil, but audiences must ask where the good comes from in the Potter worldview. It is inconsistent to have absolutes of good and evil in a system where there is no God. All in all and though flawed, The Order of the Phoenix is a bit less dark than its predecessors with a few more lessons for discussion.
CAUTIONS:
Drugs/Alcohol: None.
Language: None noted.
Sex: Harry kisses a classmate.
Violence: Excessive. Teacher tortures children by causing them to sort of write in blood, teachers and students cast spells; man's face shows up and speaks as fiery embers in fireplace, creepy creatures, giants, and ogres chase and grab people, and ghosts and spirits terrify the children.