Letters to God Something to Write Home About
Christian Hamaker

Crosswalk.com Contributing Writer

2010

9 Apr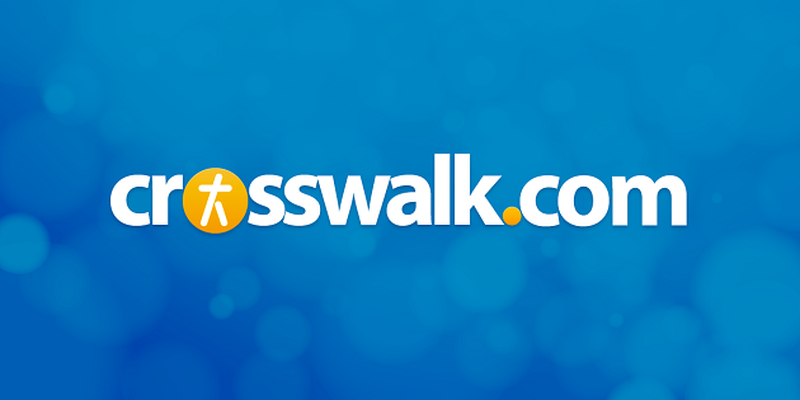 DVD Release Date: August 10, 2010
Theatrical Release Date: April 9, 2010
Rating: PG (for thematic material)
Genre: Drama
Run Time: 110 min.
Director: David Nixon, Patrick Doughtie
Actors: Tanner Macguire, Jeffrey Johnson, Robyn Lively, Bailee Madison, Ralph Waite, Christopher Schmidt, Michael Christopher Bolten, Dennis Neal, Maree Cheatham

Letters to God is the latest film made by Christians and aimed directly at the evangelical audience. It's a competent, old-fashioned production that puts Jesus Christ front and center, and one in which every needy character embraces faith as an answer to their problems. While not demanding a big-screen viewing experience, the film goes down easy, with respectable performances and craftsmanship to help it along.

How is the film old-fashioned? It starts with a sequence in which a postal carrier (Christopher Schmidt) delivers mail to a group of residents who wait patiently for his visit. Everyone in the neighborhood seems to be doing nothing but waiting for the mail. One man carps about the letter carrier's delivery time, but the letter carrier smiles and carries on with his route. That route includes the Doherty home, where the man picks up letters addressed to God. They're sent from 8-year-old Tyler (Tanner Macguire), who's fighting cancer. He puts his prayers into letter form, seals them in a stamped envelope, and addresses the correspondence to the Almighty.

The postal carrier concludes his route and begins a long period of leave from his job, but not before warning his boss (Dennis Neal) that he should carefully consider the person who takes over his route.

Enter Brady McDaniels (Jeffrey Johnson), a hard-drinking father who wants custody of his son. His life has been falling apart since a drunk-driving arrest that endangered both Brady and his child.

Also troubled is Tyler's mother (Robyn Lively). After Tyler's 30 radiation treatments for brain cancer, she's glad to see him return to school but concerned about his stamina and the threat that the cancer may not be completely eradicated. Her other son, Ben (Michael Christopher Bolten), isn't making things easier. He's frustrated with all the attention Tyler is receiving.

The only person providing stability in the Doherty house is Tyler's grandmother (Maree Cheatham). She calmly prays when others become exasperated by whatever life has thrown at them and she quotes Scripture frequently.

Meeting Tyler changes Brady. Although he's directed to put Tyler's letters in a "dead letter" bin, where they will remain until destroyed, he holds on to them and takes them to Tyler's church. There, the pastor there tells Brady, "It seems to me God put these letters in your hands for a reason. Listen to God. Let him tell you what to do with them." He then prays with Brady, acknowledging that God's plans are always good. "I know you're about to do something wonderful," he prays.

Another key character is Tyler's friend Sam Perryfield (Bailee Madison), who defends Tyler at school against a boy who teases him. Her grandfather, Cornelius Perryfield (Ralph Waite, who played John Walton Sr. on The Waltons), proves to be Tyler's strongest male role model. He says Tyler has been handpicked by God to be one of his warriors. "Ride forth in truth, humility and righteousness," he tells Tyler. "God is truth, and it's your job to point [others] to him. And if they turn to him, they find the truth. Wouldn't that be a wonderful victory?"

Co-directed by David Nixon, one of the co-producers of the hit Christian films Facing the Giants and Fireproof, and Patrick Doughtie, who also is credited with the story and screenplay, Letters to God is one of the most explicitly Christian films in recent years. Believers will be heartened to hear characters reference biblical ideas and pray fervently for God's intervention in the lives of troubled souls. If there's a head-scratching aspect to Letters to God, it might be the title. As the art of letter writing—the very idea of letter writing—continues to fade from public consciousness, is the film's main plot device already a relic? The closest the film comes to acknowledging e-mail and other twenty-first century means of quick communication is Tyler's comment that his letters are "like texting your best friend."

The young Tyler lives a Christlike life, saying he'll do what Jesus would do when faced with taunts from classmates about his appearance, but the film's most eloquent expressions and testimonies of the peace that passes all understanding are reserved for its two most senior cast members. A minor quibble with Letters to God is that it risks reinforcing the idea that strong Christian faith is primarily for an older generation. Everyone else is in need of their direction and guidance. Tyler's example is mainly to suffer with dignity. While wisdom and age often go together, it would be nice to see a film in which the most outspoken Christian characters are adults not facing extraordinary illnesses or major crises, but who nevertheless set an example not only for their children but also for their elders.

Letters to God might not be the most cinematic film viewers will see this year, but it's a faith-affirming story competently told. Viewers tired of having their beliefs assaulted whenever they watch a movie will take comfort in this production, which, for a change, affirms what they believe and demonstrates the power of their shared faith.


Questions? Comments? Contact the writer at crosswalkchristian@hotmail.com.

CAUTIONS:
Language/Profanity: None.

Smoking/Drinking/Drugs: Man drinks at a bar, and at home, where he keeps beer in the refrigerator and a bottle of whiskey; Brady has flashbacks to a previous drunk-driving arrest.
Sex/Nudity: None.
Violence/Crime: A dog jumps on a postal carrier, but the attack is not vicious; Tyler has a scar on his shaved head from earlier surgery, and is shown being injected and having blood drawn; off-screen vomiting; Sam pushes a classmate's face into his lunch.
Religion: Story is steeped in Christian language and themes; grandmother advises her grandson to pray and leads him in a prayer in Jesus' name; Tyler says he'll do what Jesus would do when Tyler is picked on by classmates; letters to God are dropped off at a church; a pastor prays for a troubled man; an older man tells Tyler he's been handpicked by God and chosen to be one of His warriors who points people to the truth; Tyler's mom tells her mother to stop quoting the Bible to her; Tyler leads two friends to Christ; Tyler is a given a bracelet with "John 3:16" and the word "Believe" on it.