Lincoln is One Stunning History Lesson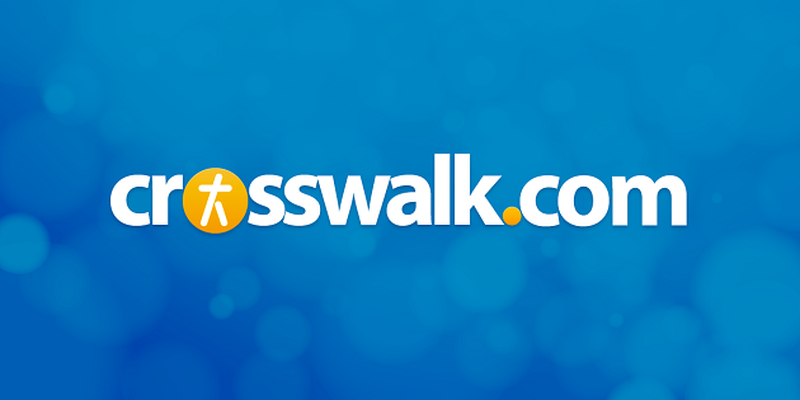 DVD Release Date: March 26, 2013
Theatrical Release Date: November 16, 2012
Rating: PG-13 (for an intense scene of war violence, some images of carnage and brief strong language
Genre: Biopic/Drama/Historical
Run Time: 149 min.
Director: Steven Spielberg
Cast: Daniel Day-Lewis, Sally Field, David Strathairn, Joseph Gordon-Levitt, Tommy Lee Jones, James Spader, Hal Holbrook
Unlike that other Abraham Lincoln movie that graced theaters earlier this year, Steven Spielberg's Lincoln is a stately, honest take on the life and legacy of America's 16th president.
Lest you mistake stately for stuffy, however, Lincoln isn't a dry, exhaustive chronicle of Honest Abe's entire presidency. Instead, Lincoln wisely employs a much narrower focus, zeroing in on the last few months of Lincoln's life. It's this period that Doris Kearns Goodwin captured in her best-selling book Team of Rivals: The Political Genius of Abraham Lincoln. Goodwin's research serves as the film's primary, but not exclusive, source material.
Featuring a screenplay penned by a Pulitzer-winning writer (Tony Kushner, Munich) and starring Oscar-winner Daniel Day-Lewis (There Will Be Blood), who's practically a shoo-in for another gold statuette, there's really not much that an accomplished director like Spielberg could do to mess this up. And from beginning to end, Spielberg makes the most of the opportunity, offering a very human lens, rather than a stilted caricature, of this beloved leader without placing him on too high of a pedestal in the process.
Considering how yet another exhaustive election season has recently drawn to a close, Lincoln also serves as a relevant reminder of how many moving parts are involved in passing anything of cultural significance. Yes, there was serious political gridlock back in Lincoln's day, too, and the fight for freedom, equality and justice was a tireless effort. And with Lincoln, we get actually get a behind-the-scenes look at the process as the president struggles to not only end the Civil War, but to pass the 13th amendment to abolish slavery.
Given Spielberg's pedigree and penchant for blockbusters, one might expect that he'd rely heavily on what's worked before in everything from War Horse to Saving Private Ryan to Amistad—flashy action sequences, sentimental speeches and elaborate set pieces—to maximize emotional impact and keep things moving at a brisk clip. But outside of an opening scene that effectively showcases the gruesome realities of war, Spielberg almost approaches Lincoln like an independent film. Opting for a quieter, contemplative approach that juxtaposes nicely with the weighty proceedings, only the occasionally intrusive John Williams score reminds us it's a Spielberg production.
Funny enough, while the film is titled Lincoln, it's really about so much more than the man himself. Flashes of humor, whip-smart dialogue and arresting cinematography make it entertaining, but it's the celebration of something even greater than Abraham Lincoln himself that makes the movie stick with you. Constantly pointing to the Source of the ideals Lincoln espoused - love, justice and equality for all - the audience learns even more about what made the President so committed to the cause, despite facing countless obstacles along the way. No doubt, faith plays an essential role.
Anchored by strong supporting turns from a scene-stealing Tommy Lee Jones (Hope Springs) as Pennsylvania congressman Thaddeus Stevens, Sally Field (The Amazing Spider-Man) as Lincoln's often-needy but politically savvy wife, and Joseph Gordon-Levitt (The Dark Knight Rises) as Lincoln's oldest son, Robert, who enlists in the Army despite his parents' objections, Lincoln is a stunning history lesson with plenty of modern-day applications and not a vampire in sight.
CAUTIONS:
Violence: The horrors of war are realistically portrayed. In the opening sequence, several people are stabbed and beaten. A battlefield that Lincoln visits is littered with dead bodies. A hospital cart is filled with amputated arms and legs that are thrown in a huge pit. There's a bloodstained pillow beneath Lincoln's head on his deathbed.
Language/Profanity: The "brief strong language" of the PG-13 rating is a single "f" word. God's name is paired with da-- on multiple occasions, while Jesus's name is taken in vain once. There are also several racial epithets aimed at African Americans and a few uses of sh--.
Sex/Nudity: None
Drugs/Alcohol: Social drinking and occasional public drunkenness depicted. Some smoking.
Religion: Lincoln talks about how much he'd like to visit the Holy Land so he could walk where David and Solomon did. Mary jokingly refers to herself as a soothsayer. Everyone, whether they're for or against it, tries to enlist God on their side with the issue of slavery. God's blessing or guidance is called upon for the resolution against slavery.
Christa Banister is an author and full-time freelancer writer, specializing in music, movies and books-related reviews and interviews and is the author of two novels, Around the World in 80 Dates and Blessed Are the Meddlers. Based in Dallas, Texas, she also weighs in on various aspects of pop culture on her personal blog.
Publication date: November 15, 2012