Sap, Story Problems Drag Little Boy Down from Lofty Aspirations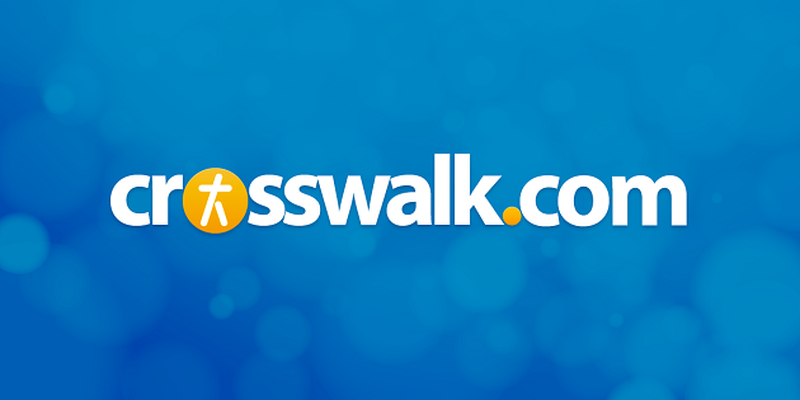 DVD Release Date: August 18, 2015
Theatrical Release Date: April 24, 2015
Rating: PG-13 (for some mature thematic material and violence)
Genre: Drama/War
Run Time: 100 min.
Director: Alejandro Monteverde
Cast: Jakob Salvati, Emily Watson, David Henrie, Kevin James, Ted Levine, Michael Rapaport, Eduardo Verastegui, Ben Chaplin, Tom Wilkinson, Cary-Hiroyuki Tagawa, Abraham Benrubi, Toby Huss, Ali Landry
At face value, there's a lot to like about Little Boy. It's a handsome, family-friendly production with respectable acting talent. It's also a movie that celebrates the love between a father and his young son and shines a light on the indignity of racism and bullying. Adding another potentially valuable takeaway, Little Boy also attempts to explore spiritual issues: the call to love our neighbor, what it means to have faith, and how even a mustard seed of faith can move mountains.
While that probably sounds like a dream cinematic experience for the faith-based crowd (and perhaps even general audiences), good intentions can only carry Little Boy so far. Not only does the storytelling suffer from sappiness overload and a cloying sense of predictability, but when one really thinks about the message she's left to ponder, it becomes clear Little Boy isn't quite the feel-good movie it's trying so hard to be.
In an early-1940s idyllic California coastal town, we're introduced to a precocious boy named Pepper Busbee (television actor Jakob Salvati). While his mother Emma (an underused but delightful Emily Watson, Belle) is a pro at keeping the house in order and meals on the table, it's Pepper's dad, James (Michael Rapaport, The Heat), who is clearly his hero. While work as a mechanic keeps James busy, he still always makes time to hang with Pepper. One of their favorite things to do together is watch a series featuring Ben Eagle, a magician who makes the impossible seem very possible.
In stark contrast to his very happy home life, childhood isn't nearly as wonderful for Pepper when he's not with his family. Repeatedly ridiculed and bullied for his diminutive stature, the youngster soon to be christened "Little Boy" is about to face an even greater challenge when his beloved father goes off to war. After learning that his older brother, the perpetually sullen London (David Henrie), can't serve because of his flat feet, his father must take his place. Naturally, Pepper and the rest of his family are utterly heartbroken.
While hope seems far away, Pepper attempts to stay positive nonetheless. And then, in what's a dream scenario for such a big fan, Pepper's favorite magician Ben Eagle (Ben Chaplin, Cinderella) winds up coming to town. If Ben being in town wasn't already exciting enough, Ben chooses Pepper to assist him in moving a bottle across a table. Instructing Little Boy to simply "believe," Ben assures Pepper that he can move it.
Much to the delight of the very classmates who bully him, the bottle dances across the table, thanks to a little pre-planned trickery. Pepper, meanwhile, thinks he may be on to something important. Maybe if he simply "believed" enough, he could make his dad come back home, too.
Later on, Pepper's newfound resolve is bolstered when he meets with Father Oliver (Tom Wilkinson, Selma). Encouraging Little Boy to keep believing and praying for the war to end rather than focusing on magic tricks, Father Oliver passes along a wise lesson in loving your enemies. While Pepper has become hostile toward the Japanese because of the battle being fought, Father Oliver says another important component of faith is supporting it with action. With that in mind, he issues Little Boy a challenge—to befriend Hashimoto (Cary-Hiroyuki Tagawa, 47 Ronin), the elderly Japanese American that everyone in town seems to despise.
Naturally, the friendship winds up benefitting both parties as Pepper really gets to know Hashimoto and how much he loves living in America, despite the regular persecution he faces. As someone who experiences the taunts of the locals so frequently himself, Pepper relates to Hashimoto's plight. And while Hashimoto doesn't believe in faith the way that Pepper does, he also agrees to help Pepper with the selfless acts checklist that Father Oliver gave him to guarantee his father's safe return from the war. While Father Oliver points out that completing the list will work "only if it's God's Will," Pepper can't even begin to fathom why his good deeds wouldn't work. "Why wouldn't it be God's will to bring my dad back?" he asks.
It's here where the film stumbles into tricky theological territory and inadequately addresses the moral implications of God answering one person's prayers. Saving Pepper's dad is great for Pepper, of course, but what about all the other people? When war is involved, one person or community's gain typically means suffering for so many more. It's at this juncture where the feel-good story takes an ill-advised turn from which it never recovers.
Factor in a total gut punch of an ending (and not for the right reasons) that's utterly predictable to boot, and so much of what was promising about Little Boy is practically forgotten. A great cast, intriguing themes and eye-catching cinematography is all for naught if the story doesn't add up, and that's precisely why Little Boy flounders.
CAUTIONS (may contain spoilers):
Drugs/Alcohol: Scenes in a bar with drinking and cigarette smoking. Pepper's older brother, still a teenager, drinks out of frustration. In one scene, London, who had been drinking, drives with Pepper in the car.
Language/Profanity: No profanity. There are racial epithets, and a young boy is repeatedly called derogatory terms including midget, stupid, runt and schmuck.
Sex/Nudity: None
Violence: Bullying of young Pepper in several scenes, which includes verbal harassment, being choked and chased by his fellow classmates. Hashimoto is also bullied and harassed. In addition to having his house broken into, vandalized and pillaged, Hashimoto is also beaten and receives a death threat. In one scene, Hashimoto has a shotgun pointed at his head. In another scene, we see him in the hospital (he's unconscious and bandaged up). There are also scenes of war with dead bodies strewn about. Bombings are shown. An earthquake destroys a town.
Publication date: April 23, 2015