Lives Are Changed Along The Way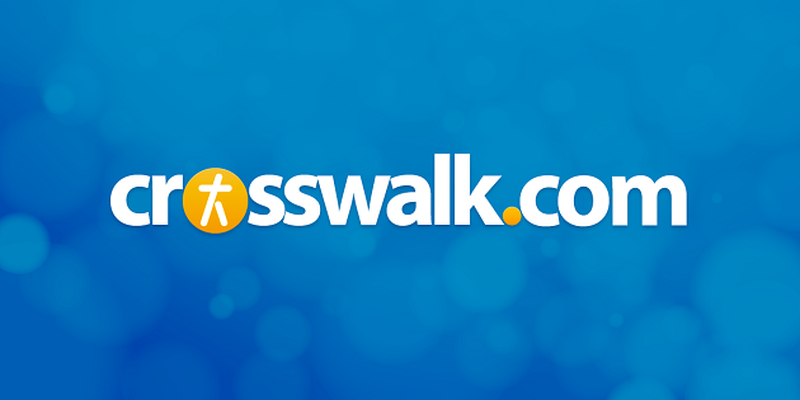 DVD Release Date: February 21, 2012
Theatrical Release Date: October 7, 2011 (limited); October 21, 2011 (wide)
Rating: PG-13 (for some thematic elements, drug use and smoking)
Genre: Drama
Run Time: 115 min.
Director: Emilio Estevez
Cast: Martin Sheen, Emilio Estevez, Deborah Kara Unger, Yorick van Wageningen, James Nesbitt
It was an ordinary day for ophthalmologist Tom (Martin Sheen, Love Happens). Patients, golf, the usual . . . until he got the call every parent dreads. His son Daniel (Emilio Estevez, Bobby) is dead.
Adding salt to the wound, Tom and his son were not on the best of terms before Daniel left the country. It's a common story: father wants son to finish his degree, get a real job, and make the old man proud. Son wants to quit his doctoral program and travel the world. Since Mom died no one is around to hold things together. They argue. Son leaves. Then suddenly the time for reconciliation is gone forever.
When Tom arrives in France to retrieve his son's remains, a compassionate policeman explains that Daniel died his first day out on the Camino de Santiago ("The Way of St. James"), a 500-mile walk that starts in France and ends in Santiago de Compostela, Spain. In his grief, acting on a spur-of-the-moment decision, Tom decides to make the walk in Daniel's stead. He has the body cremated and carefully tucks the box holding his son's ashes into his backpack for a final journey together.
Of course, Tom is not the only one making this pilgrimage. Despite his best efforts and an understandably crotchety attitude he manages to pick up companions along the way. The first is Joost (Yorick van Wageningen, The New World), a bumbling but kindhearted Dutchman who claims he's walking the road to lose weight. "My brother's getting married," he explains, "and I need to fit in my suit." "Why don't you buy a new suit?" Tom inquires. "It's his third marriage," Joost explains. There is more to Joost's story, but it will come later. It's a long walk; there is plenty of time.
They're eventually joined by Sarah (Deborah Kara Unger, 88 Minutes), an angry Canadian woman with some reason for bitterness, and Jack (James Nesbitt, Match Point), a slightly mad Irish author (is there any other kind?) suffering from writer's block. Together the little band of pilgrims walk, drink, and fight their way along the road. Do they find what they're looking for? That would be telling. Suffice it to say they are all changed by their journey. It's very much a salvation by works affair (I walked all this way to pay for my sins, so I deserve forgiveness) but affecting, nonetheless.
Filmed entirely on location in France and Spain, the scenery in The Way is so gorgeous it may inspire viewers to walk the Camino de Santiago themselves. In fact, the story was inspired by an actual pilgrimage made by Martin Sheen during a break from filming TV's The West Wing in 2003.
At first there's an odd, grainy quality to the picture but it either goes away or the eye adjusts; it ceased to be a distraction after a few minutes. The story moves along at a steady walking pace; while it's not exactly action-packed, it is thought-provoking. The Way is a terrific choice for those who like to engage in post-movie discussion, if only to ponder Daniel's words to his father: "You don't choose a life, Dad, you live one."
CAUTIONS:
Drugs/Alcohol: Almost constant smoking—sometimes the 'extra-special hand-rolled' variety. Joost is constantly being asked for or offering drugs of some sort. Every meal and most rest stops are accompanied by wine or other alcoholic beverages. A "drug deal" (for a sleeping pill).
Language/Profanity: He**, da**, jacka**, "Christ" used as an expletive.
Sex/Nudity: Brief rear view of a man wearing a thong (played for laughs). Various characters shown urinating on the side of the road, but it's fairly discreet. A woman's shirt is low-cut. A man's belly is exposed when his bathrobe falls open.
Violence: Brief drunken scuffle; a solid punch landed in a separate incident.
Spiritual Concerns: A past abortion discussed. St. James venerated but no members of the Trinity mentioned. The travelers visit several Catholic churches and attend a service.
Other: Patriotic viewers take note: a brief, mocking serenade of "The Star-Spangled Banner" and a wine-soaked version of "God Bless America" are included. Both seem fairly well-intentioned.